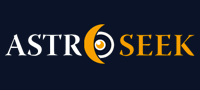 Astro-Seek.com Seek and meet people born on the same date as you ...
Is there anything worth discussing about my natal chart? - Discussions, questions
---
Is there anything worth discussing about my natal chart?
November 17, 2020 at 07:45 (UT/GMT)

LostInMovement
Is there anything worth discussing about my natal chart?
Probably that all of my planets are below the AC/DC horizon and that my Jupiter is un-aspected?

Picture attachments are visible to registered users only. (
Log in
)

Posts in topic
November 17, 2020 at 14:21

JayJayAstrology
Hi LostInMovement!
Yes, you have pointed out one important facet of your chart. All planets contained within a trine, 120-130, is called a Bundle. It indicates a self-contained, focused personality - resourcefully concentrates energy upon a limited area of life. You might have little perspective, but your capacity to develop resources to the utmost is great.
However, your Jupiter is aspected. It is semi-square your Mars, ASC and IC. A semi-sqaure is a major aspect. It´s also sextile Chiron. It also has minor aspects - a quintile to Uranus and Neptune.
You also have a stellium in Sagittarius, 3rd house. 3-4 or more planets in same sign and same house, not more than 8˚ between planets (one is 9 degrees, but we´ll let that slide). If used positively - you have concentrated energy, focus, genius, talent, self-motivation there. If used negatively - you could experience narrowness, obsession, over-emphasis, imbalance there. You´ll have periods of calm in life alternating with periods of upheaval because progressions or transits will activate stellium in rapid fire succession.
The focus of your Bundle is your Gemini MC - house of career. Your profession and/or social position is going to be very important to you. So let´s take a look at your 10th house ruler - Mercury - found in Sagittarius 3rd house. It is conjunct your North Node in same degree and Venus. So we need to look at these too, but it is obvious that the Gemini-Sagittarius, 3rd-9th house axis is especially important in your chart.
Your Mercury is also the ruler of your rising sign and the ruler of your entire chart. So, Mercury, Gemini and 3rd house - are all about perception, thinking processes, communication, dialogue, writing, teaching. The Virgo side of Mercury loves to analyze to understand, research, and is very detailed-oriented. Gemini Mercury can also be very detailed, but it is busily searching for the truth of "things". Because Mercury is in Sagittarius, there is an interest in philosophy, religion, or meaning of life and how to live it. There is a positive, enthusiastic feel to your personality. You enjoy setting goals and setting high standards for yourself. The 3rd house is Gemini and Mercury´s natural house - the place where we learn to think and communicate verbally, perceive people and life in general accurately, process thoughts, and communicate thoughts to others. This is a very strong signature for a writer.
Virgo rising can be self-effacing and self-doubting if used negatively. It can cause you to lack confidence if it is overly critical of self and others. On the other hand, it is a hard-worker and will work toward gaining and perfecting skills. It analyzes to understand if used positively. It is usually very reflective and introverted - liking to research and analyze more than socialize. It is a perfectionist - and along with your Sag Sun, Mercury, Venus and Mars - you have the two signs that set impossible standards for self and others. You could easily be a type A workaholic if you don´t work toward balance. You may also truly need to watch any tendency to judge yourself or others, because Sagittarius is very good at that. It´s near the IC - so you may have been judged by family or culture aroud you. But, since your Sun is in Sag, I´m guessing, that you will have the tendency to judge - not because you feel superior, but because you naturally have a sense of what is superior and inferior in detail - what is good, best and better and perfect. You have the ability to discern what others do not - but it can come off as judging - because you may not understand why someone would choose good over best. Sagittarius can participate in black and white thinking - either/or, right/wrong, poor/best. Sagittarius tends not see emotional reasons or motivations as it is a very mental-oriented sign - along with Gemini.
However, you may be spared this type of negative Sagittarius because of your Jupiter in Scorpio in the 2nd (it´s on the cusp). Scorpio is about our deep emotional nature - psychology - repressed emotions we are unconscious of - and the need to investigate ourselves in order to transform ourselves. It is an entirely different feel than Sagittarius - and you need to do this type of work in order to grow and evolve. Sagittarius is very intellectual, outward moving, expansive, social - and Scorpio is very inward, emotional and self-exploratory.
Your past life signature tells me you are doing in this life what you did in the past life - the Gemini-Sagittarius thing - and in a way, you´re a little bit stuck in it. You are a very mental/intellectual type person and you need to tune into the emotional world more. That is why your Jupiter, ruler of Sag, has few aspects and is in Scorpio. You need to focus on your self-concept - how you feel self-worth, how you value yourself and life in general. You need to see the grey area between right and wrong, either/or, and any notion of a polar opposite. Other people don´t live by these same rules strict rules. To understand them, you have to see the emotional motivations and you probably won´t see them until you see your own.
Your Moon in Libra will help you relate to others, but that can be tricky. Libra is a very sensitive sign and it can become controlling or domineering if you don´t get positive feedback. Yet, it is through relationships that you will learn new ways to explore yourself.
Your Aquarius Saturn says that you have been someone who has cultivated being unique. You probably have great intuition and skills that stand out. But, you also feel a little pain or a wound because it´s not easy fitting in. People may feel judged by you even when you don´t think you´re judging at all. It may simply be that you have high standards that you apply to yourself but others see you as competitive, opinionated and feel "less than" in comparison to you. You just feel enthused, love learning and challenging yourself. It´s possible that you simply over-analyze yourself and others and that´s not always comfortable for others. Sagittarius Sun can seem "hard" to others.
It´s difficult to slow everything down with all that Sag in the 3rd house. So, yoga and meditation can really help. You are a bit antsy, I bet. Sagittarius IC with Sun and Mars might find you moving a lot, or maybe you´ll travel to foreign countries. Travel does not always happen with Sag as you could just as easily travel in books, but you´ll enjoy changing environments and varying routines.
I hope I don´t sound negative here. I´m just pointing out the negative tendencies. You may not have any of them, but just in case you do, you´ll know the influences. Virgo, Libra and Sagittarius have plenty of positive qualities - with earth, air and fire (good work energy, plenty of good communication energy, and excellent fire passion and enthusiasm. A fire sign Sun has good vitality, passion and enthusiasm for life, and an independent streak. You´ll have to figure out how to balance your very extroverted nature with the reflective inward nature. This is the challenge - and it may not be an easy one. But, maybe you´ve got a handle on it already. If so, congratulations.
_______________________________________________________________
My website:
http://thesoulmustsing.weebly.com
- I do astrology readings, dream interpretation, an mind-body healing by donation and workshops at reasonable rates.


November 17, 2020 at 14:27

Astro-Seek.com
»
JayJayAstrology
System message: Post has been written by user Travelguy35, who already deleted profile on this website:
=====

Wow, that is a wealth of information! It would be interesting to gain your perspective on my chart and, though I am a beginner, I could try to look at yours!

November 17, 2020 at 15:55

JayJayAstrology
»
Travelguy35
Travel Guy - I have replied to one of your posts. If you want to post another question, I´ll look for your post and reply.


November 17, 2020 at 17:32

Astro-Seek.com
»
JayJayAstrology
System message: Post has been written by user Travelguy35, who already deleted profile on this website:
=====

Sorry, I will have to look at my post history and see! :)

November 17, 2020 at 18:49

Sava23
»
JayJayAstrology
Wow, nice reply..i have similar aspects in my birth chart..it´s very helpful



November 17, 2020 at 22:05

JayJayAstrology
»
Sava23
Glad I can help.


November 18, 2020 at 19:51

Astro-Seek.com
System message: Post has been written by user Fool, who already deleted profile on this website:
=====

I like how round it is




Moon calendar
Moon in

Libra
Show calendar
»
Seek users born on
Seek users by nickname