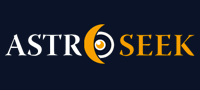 Astro-Seek.com Seek and meet people born on the same date as you ...
Read my chart PLEASE... - Discussions, questions
---
Read my chart PLEASE...
November 14, 2020 at 14:19 (UT/GMT)

Annie B
Read my chart PLEASE...
I understand then I don't understand. Need help in finding balance in my life.. read my chart. Give me better insight please..

Posts in topic
November 14, 2020 at 17:11

JayJayAstrology
Hi Annie B,
Your past life wound has to do with having position in society - or at least within your circle. You have an air of authority. You could have been famous or at least well-known in your circle. The problem could have been that you were playing a role that really didn´t suit you or you got use to being famous and popular, and let it go to your head. Either way, the perception of yourself - who you think you are - needs adjustment. The other possible scenario in the past life is that you felt a need or were driven by circumstances to be competitive - climbing the ladder, so to speak - to get to the top. And this too, could be a wound to yourself - whether you made it to the top or not. It´s about the perception that you want to or need to - in order to feel fulfilled. That makes a person feel driven toward something they think will be fulfilling but really isn´t.
Because Venus and Moon are conjunct your South Node, I´m guessing you may have been handsome or beautiful - star-like. Being put up on a pedestal has it´s perks, but it can leave a person feeling alone and isolated. Hence, you Mercury conjunct Sun in the 12th house. Mercury rules your South Node.
With your LEo rising and Chiron in Leo in the first house, you still want love and attention - maybe even flattery. You are used to having it from the past life and so you still want it. But, you know down deep, that it isn´t what you need. You need to feel who you are down deep inside without all the fluff people provide you. You need to find meaning in life that goes way beyond the beauty of skin or more superficial types of success.
Your Sun is the ruler of your whole chart. It wants to shine. It is conjunct Mercury - so you mental perceptions and processes are part of that shining. In the 12th house, you have access to your inner spiriitual self through imagination and creativity. It´s very important that you have a creative outlet - be in art, music, writing, acting, or any creative craft or hobby. This will be nurturing to you. The 12th house is an inward house.
Yes, a Leo rising does like an audience and applause - but for you - there is a caveat. Before you can enjoy this, you need to reinvent yourself - find yourself deep down - so that what you´re getting the applause for, feels real and deserved. It isn´t just that you´re pretty or have a natural charisma. No, you need it to be substantive and real. Then the applause will mean something.
So, you can use that Leo rising in a Libra kind of way - to get feedback about what it is you´re trying to become.
The nodes are square Mars in Virgo in the 2nd house. You need to do a lot of analyzing of yourself. Mars says DO VIRGO - and positive Virgo is analyzing to understand. If you do negative Virgo, you will be full of self-doubt, self-criticism and even feel depressed because you aren´t reaching your goals or you aren´t perfect yet. If you are doing negative Virgo, then you really need to work with it - stop the negative self-talk and move into trying to understand. Eventually, you will stabilize in positive Virgo if you work at it.
Saturn in Aquarius gives you uniqueness, love of freedom, genuiusm 7th house of Relationship. 7th house is all one-on-relationships - lovers, best friends, business partners, students, teachers, counselors - people who are important to you. You do want to be noticed there too - but for different reasons. You MUST be yourself. Aquarius is the "I´ve got to be me" sign and Uranus, its ruler, is in capricorn, 6th house. You might have a real gift that is helpful to others - and if you do - you should cultivate it. Having a lot of stardom-like attention just isn´t as fulfilling than helping others on so many levels. Stars who have tons of money, do in fact give their time and energy to charities and causes because it makes them feel good.
Jupiter in Libra in the 2nd house of self-concept will help you relate to others and learn from them - who you are, as you work on this evolving new self-concept.
Pluto in Scorpio helps you go deep inside to investigate your own psychology. In the 4th house, this is helps too - because it is a water house - the feelings house - and you have great access to your inner life there.
You could still have fame in this life - and financial success that goes with it. But, you will need to be sure that you´ve earned it and it is in alignment with your deeper sense of self. And you need to balance whatever position you achieve with helping other people. Giving from the heart will heal the wound and restore balance in your life.
_______________________________________________________________
My website:
http://thesoulmustsing.weebly.com
- I do astrology readings, dream interpretation, an mind-body healing by donation and workshops at reasonable rates.

November 15, 2020 at 10:29

tomdos
You should specify balance between what?
Anyways, you have very challenging trans-saturnian planets positioning. Uranus and Neptun conjuction opposes your Sun and Mercury conjunct, what you face is very irrational and transpersonal. You are challenged (and possibly forced by life) to grow. This cosntellation alone is capable of making you forever restless, unsatisifed, maybe even neurotic or depressed, because you should grow over your psychic and spritual boundaries. Capricorn Uranus and Neptune indicate where: you probably need to stabilize your water nature, learn to be more down-to-earth, realistic, calm, sensible.
Pluto in domicile in IC aspects both sides of the oppostion and shows the unnerving depth of this challenge. Its a deep, scary, blue abyss - a source of fear, uncertainity and also enormous potential. 4th house is probably where it all should take place: your home and family, backround. Mars - Venus/Moon square indicates possible man-woman relationship tensions as a perfect playground for this challenge to grow. In a deeper sense though it may just mean your deepest self, ie. it may be mostly internal, psychic experience. You may even be single and still face this, since it is a need of a soul to expand.
Anyways, Pluto challenges you to transform, the urge may possibly be unbearable until you start working on it. Its nothing that can be cheated or left unattended without reprecautions. On the other hand, Pluto is well aspected, it mediates both sides of the oppostion so I beleive once you dedicate to the challenge, open to it consciously, wiling to change, you should find your path and start to feel better, start to feel a solid ground under your feet.

November 15, 2020 at 21:46

Annie B
»
JayJayAstrology
Very intriguing.... I can say right now I'm negative Virgo. Idk. It's like I'm lost, confused, indecisive on my life.
Can you tell what's my occupation should be or may be?
I'm really trying to tap back in and find me..

November 15, 2020 at 21:48

Annie B
»
tomdos
Thank you.
That's it I'm afraid of the transformation
but why am I afraid
When I know it will be for the better..
Fear..

November 16, 2020 at 09:30

tomdos
»
Annie B
you are not alone.
Fear is the natural defense of ego, of the conscious self. It counters the unknown and the uncertainty, because it relies on a false sense of certainity and comfort. And it does so as long as it is allowed to. For example, in natal charts people love to have the harmonic aspects but they in fact can help to prolong this illusion of certainity and comfort. They only support and postpone the inevitable change, growth. The disharmonic apsects, on the other hand, say it is time to move on, to change. They are much more proactive, pro-life.
We are so much used to comfort and certainity, our western society is based on building upon this lie, making us fragile and psychically weak. We only make our misery worse.
The first step is always the toughest. I honestly believe you can do it. You harmonic aspects should help. Part of the process is always pain. Yet there is no other way, when the old structures crack and transform. Giving birth also hurts.
It is important to learn to let go. To live and let live. And - most important - to be optimistic. Optimism when facing the unknown is the Jupiter force eagerly waiting to take part and help.

November 16, 2020 at 19:33

JayJayAstrology
»
Annie B
Annie B,
What interests you? I can see you doing research and writing. The ruler of your chart is the Sun and it is conjunct Mercury - Mercury is the writer, teacher, communicator - sometimes artist. You might like a profession in communications as in technology. Your Saturn is in Aquarius which would also gravitate toward technology, computers, possibly engineering. Venus is the ruler of your 10th house of career - and it is in Gemini - so writing, teaching again.
Your Moon conjunct Venus in Grmini is in mutual reception with Sun/Mercury in Cancer. You will want to do something that nurtures others - but 12th house can be very creative and inspired - and as a writer, you can do a lot of nurturing of others. Perhaps you´d be good at website building for people or marketing on the web. There´s tons of possibilities if you like technology. But if you like to write, you can use that in lots of ways. For instance, if you love writing and technology, perhaps you´d like to do content writing, or, blogging on people´s websites. There are always companies looking for people to do that.
Do you have any idea what you might like to do?

November 19, 2020 at 23:29

Annie B
»
JayJayAstrology
Honestly, I don't know any more.
. Had multiple jobs doing different things all except fast food was exceptional at them till I got bored and just quit for no apparent reason.
I always feel to help and nurture others children and elderly mainly.. I worked with elders, I babysit kids (learning daycare setting) out my home..
I used to like to write when I was younger, not anymore.I do lots of research on all things.. I really don't communicate well with others. My communication is only good in my mind (if that makes sense)
I once wanted to go to school for engineering but it was too much so I was like nah. My very good wit technology.
Currently, I do not work, I'm a stay at home mom. I started my business the beginning of the year "things nature nurtures" which I creates healing products for all purposes using all natural, pure, organic ingredients, strictly from nature. I switch to a holistic lifestyle. Still haven't completely got completely consistent but I'm trying.
I keep things hidden about me, I share some but not all. At times I'm afraid to voice my opinions, etc..
Edited post I notice you respond at 1111 and 1333 and I'm like 🤔 do you respond at those certain times or it's my spirits talking to me..

November 20, 2020 at 01:51

JayJayAstrology
»
Annie B
"Edited post I notice you respond at 1111 and 1333 and I'm like 🤔 do you respond at those certain times or it's my spirits talking to me.. "
I have no idea what you are referring to . . .

November 20, 2020 at 02:07

Annie B
»
JayJayAstrology
I'm sorry. When u see repeated numbers some called it angels numbers, messages, etc.. and I have been seeing them as well and u responded at those times.

November 20, 2020 at 02:13

JayJayAstrology
»
Annie B
Sorry I´m unaware of the numbers - not tuned in. I respond to posts all day long. When I read charts, I am in a very intuitive space though, so I suppose I wouldn´t be surprised that there are synchronicities.
I know that when I look at the clock, it is uncanny how often I see my birthday numbers 03:27 (March 27). It always surprises me when it happens. It happens far more than would be considered a coincidence. I don´t understand why, but, it does.
I will reply again tomorrow . . . to answer your other post.



Moon calendar
Moon in

Aquarius
Show calendar
»
Seek users born on
Seek users by nickname