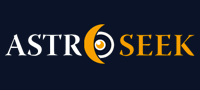 Astro-Seek.com Seek and meet people born on the same date as you ...
Transits for Identity Theft - Discussions, questions
---
Transits for Identity Theft
October 29, 2020 at 10:13 (UT/GMT)

dani_mae1
Transits for Identity Theft
Just got done taking care of my identity being compromised, and wanted to see what's going on in the transits. I'm guessing the Uranus in Taurus transits conjuncting my Sun and Mars had something to do with it, but wanted to see what others saw.

I am having imgur issues and chart won't post for me but birth information is April 25, 1983 11:14 PM Martinsburg, WV USA.

Oh, And the identity theft was taken care of really quickly (I have alerts set up from the credit bureaus and the theft happened on Monday and it was alerted and corrected yesterday and then things put in place to fix it from happening again). It's weird because the identity stolen was my information from about 20 years ago that's not current at all.

Posts in topic
October 29, 2020 at 10:57

JayJayAstrology
Hi Dani Mae!
Thanks for posting this. I´m always interested in stuff like this. I tend not to believe in coincidences much - although I´m sure they happen.
What´s interesting to me is that this is an OLD IDENTITY stolen and no longer valid. The experience has brought up the old identity. If it were me, I´d be looking back 20 years ago and reflecting upon that time and wondering about the message the event has for me. IS it affirmation that you have successfully changed? Is there something you still need and want to change from that "Old" you? Sun in Cancer - are you nurturing yourself as you need to or are you needing to change the way you nurture yourself?
Astrologically, Sun/Leo/5th house would represent identity. On Monday, Oct 26, TR Sun and Mercury R were in Scorpio, 4th, square you Leo ASC and trine your natal Sun in the 12th house. The 12th house is about losses and your Sun is there in part so that you can let go of parts of self that no longer serve you - reimagine your identity. Scorpio has to do with your psychological self - repressed unconscious stuff - investigating yourself = especially around self-nurture.
Also interesting to me is that TR Jupiter in Capricorn, 6th was quincunx your natal Jupiter in Leo, 1st, almost exactly. Tr Mars R in Aries, 9th, is trine natal Venus in Leo, 1st. They ask, how do you need to shine?
SP Moon is in Sagittarius in Leo´s 5th house square natal Neptune in Pisces, 8th. Neptune would be about loss too - a disonnect. 8th house would be self-investigation again.
TR Uranus was not conjuncting Sun/Mars on the 26th unless you consider a very wide orb. I keep it one degree orb for transits, although sometimes I see a transit functioning with a wider orb than that. It could be a factor. It is going through your 10th house and if it is a factor, it´s a statement about your identity in terms of social position or career.
The amount of Leo/Sun/5th house aspects on that day is pretty impressive though, and I would see this as the core of the event.
_______________________________________________________________
My website:
http://thesoulmustsing.weebly.com
- I do astrology readings, dream interpretation, an mind-body healing by donation and workshops at reasonable rates.

October 29, 2020 at 11:06

dani_mae1
»
JayJayAstrology
Hey Jay Jay! Impressive as usual with your insights!
I'm so glad I caught your attention, I was peeping your website and really drawn to your readings. But I'm indecisive as to which one would benefit me the most.
There's some things I've been needing clarification on that answers have been hard to get a hold of. It's a complicated situation and I guess.
Anyway thanks so much for your time and response here!
Oh I was thinking of Mercury's business up in the transits too and 3rd house themes—neighbors siblings etc... and it's making me wonder if that was part of it.

October 29, 2020 at 12:25

JayJayAstrology
»
dani_mae1
Yes, I did mention TR Mercury along with TR Sun in the 3rd. I´d interpret that as "perception" - 3rd house is connections and perceptions, which includes siblings, neighbors, etc. but the overall core is connections and perceptions - and retrograde we add reflecting upon one´s perceptions and connections. That´s my take anyway.
When you said you couldn´t decide which reading would be best - did you mean astrology verses dreams or talking about health issues - or something else?

October 29, 2020 at 12:30

dani_mae1
»
JayJayAstrology
That's a good interpretation of it. I've been delving deep into healing lately and when the sun was 23° in Libra (I think memory is foggy today) and the moon was in opposition to it—I decided to really focus on my actions and contributions to how I ended up in the place I am today. It was also the day I actually implemented things to action in regards to those themes. First establishing what I can control and that's just simply me. So, many conversations in regards to this are going on in my life successfully I might add.
Oh! I didn't know which I should do in regards to charts because I've got a trifecta of health, family, and legal things that I need clarification on via astrology. I might just need to do separate reports for each thing. I'm not really sure lol

October 29, 2020 at 18:23

goldenlion32
In 2018, my Aunt and I both got hit on FB at the same time. Interesting since we both have Saturn in Taurus and 29 years apart. Uranus in Taurus just began and my Jupiter in Scorpio Return. The person stole her photograph and hacked some how and pretended to be her and was after money. And then did get money out of her. She has Scorpio Mercury, Uranus in Taurus, Saturn in Taurus, and Jupiter in Taurus.
Kind of weird situation.

October 29, 2020 at 18:25

dani_mae1
»
goldenlion32
I guess that's Uranus making things strange like usual

Oh well, gonna try to embrace the good weird because it was resolved for me pretty quickly. Boy 2020... you keep it interesting.

November 13, 2020 at 15:44

JayJayAstrology
»
goldenlion32
Wow! That is an amazing story, goldenlion32. It can´t possibly be a coincidence that you and your Aunt were hit at the same time. Sorry for your Aunt.
Since Uranus is such a slow-moving planet, there has to be more going on than just Uranus in Taurus ... and it may be a little different in each chart, but there has to be a transiting trigger of a faster moving planet - to either a planet in sign that has to do with identity, self-esteem or money - value - or loss (Pisces, 12th).
If you´re game, what is the date this happened to you - and let´s take a look at what was going on? I love puzzles like this.

November 13, 2020 at 17:20

goldenlion32
»
JayJayAstrology
I emailed the info to you. You can share in the information here though. :)
Yes, it happened again when the apartment was worked on this year, and she mentioned where she was staying it was being worked on as well.



Moon calendar
Moon in

Taurus
Show calendar
»
Seek users born on
Seek users by nickname