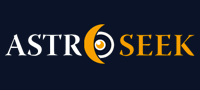 Astro-Seek.com Seek and meet people born on the same date as you ...
I don´t find my path.. Please help! - Discussions, questions
---
I don´t find my path.. Please help!
October 10, 2020 at 21:16 (UT/GMT)

Rainbow88
I don´t find my path.. Please help!
Dear all,

I would really really appreciate, if you could help me, because I am very desperate...

Somehow I have bo clue of what I want in my life.. And I just turned 32.
Mostly my job situation disturbs me... Since my graduation I don´t find my place at work... Either the relationship with my colleagues is not OK or the content of the work is boring / too challenging...what is wrong with me?
Currently I am searching for a new job at a new company, because I really hate the job I am currently doing. Mostly due to the fact that my whole team works together at the headquarters while I work remotely.. There is a new promising position at a company in the town where I live, but I am ver, uncertain of the change. Should I change? Or will it be worse than the current one? The potential employer was founded on June 28,1979 in Karlsruhe, Germany.
Could you please tell me, if it could be a potentially good choice?
Could you please take a look at my chart and tell me what kind of job would give me satisfaction? When will I finally be able to have a "career"?

I would be soooo thankful for a few words...

Muchh love,
Rainbow

Picture attachments are visible to registered users only. (
Log in
)

Posts in topic
October 11, 2020 at 23:16

amandaallansson
As I started to look at your chart I first discovered that we actually share the same house placements lol. But yeah the planets and the aspects are different of course. But I can relate to your job issues. That the job is either too challenging/stressful or it´s too boring and predictive. Having your 6th house in Aquarius and 10th house in Gemini is not easy. You need an unusual work environment(or even work from home) and it also need to stimulate you mentally. But due to your planet placements it´s important that you get credit for your work, you want to be in the spotlight at times. You can also incorporate any psychology or spiritual interest in your work. But here´s the thing no matter what job you chose you have to do it for the right reasons. I understand if you don´t have the right qualifications for the field and it´s hard to change. Or if you only perceive working as only a duty without any purpose behind it? I understand if you don´t have many options at this moment and that you take the jobs that are available to make a living. But it´s also importan to stop for a second and observe what you are actually doing in your life. Ask yourself: Am I doing this job to only support myself or am I doing it because it gives me happiness? We are taught to settle in a career that is comfortable, that gives us money or status. But do we actually like the job? Do you long for work when you wake up every morning? Is the new position that you´re thinking about applying a job you might like? I understand that most people don´t have a choice in the moment to switch career but it should become a priority to do so. Work partners will come and go and you won´t become best friends with everyone. Remember that you´re all there to work towards the same goal and vision. You keep it professional and if you become friends that´s only a bonus! Oh and also since you have jupiter in 9th house you should find luck in living abroad/work abroad.

October 16, 2020 at 20:41

Rainbow88
»
amandaallansson
Thank you so much for your message...
And what does make you happy in your work life?

October 16, 2020 at 21:16

amandaallansson
»
Rainbow88
Well I´m not currently working at a regular job. But my past of working regular jobs did not just feel like I was punishing myself, but the the tasks I had to do really affected me on every level. Physically, mentally, emotionally and spiritually. The stress and the press made my brain shut down, forgetting important stuff that I got questioned about. Every day I was trying to stay above the surface to survive another day, another day where I felt like I was punishing myself by allowing myself to go through those job experiences. Luckily I am so grateful for getting helped with the financial part at this moment so I can really put down my time and energy on what I love doing which is writing books. So I would say the work that makes me happy is to find something meaningful with a purpose in it, which I find in my books. And working for myself in a peaceful environment without any pressure or expectation from somebody else telling me I have to play a certain role when I´m in a work mode. Setting my own schedule, breaks and free time is the best as long as you are disciplined doing your part each and every day! I think the hardest aspect for me at a regular workplace (besides my brain shutting down) was the social part with small talk and building connections and bonding with one another. I just wanted to do the work by trying to get as distracted as possible so I could distract myself of not overthinking of why I was there to begin with. The fast pace work would make me feel more productive, less bored and the time would go by even faster.

October 17, 2020 at 10:40

dani_mae1
I checked your chart and looked at your nodes, the NN in Pisces in the 6th is really wonderful at being of service in regards to helping other people heal, and it SN I n 12 house you have the potential to understand the human psyche very well in this lifetime. Do themes like that appeal to you?
I usually use the chart and a life purpose/passion technique that I've dubbed the Parachute Technique, which is from a therapy book I own, that helps people figure out on their own what work will be good for them. I'd be happy to share it with you if you think it'll help!

October 17, 2020 at 12:08

amandaallansson
»
dani_mae1
That sounds very interesting! What is the parachute technique if I may ask?


October 17, 2020 at 12:22

dani_mae1
»
amandaallansson
Super simple—it's the following:
You will need pen/pencil and paper.
Begin by listing each job or hobby or both that you have ever held (leave space beneath each job or hobby for about 3 sentences)
After you are done listing, go to each job or hobby and list ONLY things you loved about each job or hobby. Keep it simple and short. An example would be Store Manager and beneath that would be training new hires, merchandising, writing schedules.
Once you are done, go back through and you will begin to see common themes. Themes are things like creativity, organizing, routine, etc... look at the loved part of the hobby or job and try to see the core motivators. That's your theme.
These themes can determine you life path when applied to career choices.

October 17, 2020 at 13:26

amandaallansson
»
dani_mae1
This sounds really interesting, thank you!
I´m pretty sure already what I want to do which is writing books. The previous jobs that I had won´t help me in this exercise since I did them all for the wrong reasons. To support myself when I was living abroad to try to become an actress. They were all short and temporary waitress jobs since I really suffered from them emotionally and mentally. One I felt as if I had to shut down my emotions cause I was suffering greatly through my negative thoughts(I felt as if I was punishing myself). And then mentally because of the stress from them made me forget stuff which got me in a lot of trouble. But yeah those jobs showed me of what wasn´t working for me. I also did enjoy acting, I even got into acting school but after learning the great responsibility I had of taking acting seriously to the next level. The drive was gone and it started to affect me the same way as the restaurant jobs did mentally and emotionally. One I couldn´t handle the constant evoking of my own emotions on command and I had such a hard time learning scripts that I got in trouble for. So I need to work for myself in a quiet and peaceful environment without any expectations or stress. For something that has a purpose behind it which I feel passionate about!



Moon calendar
Moon in

Aries
Show calendar
»
Seek users born on
Seek users by nickname