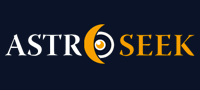 Astro-Seek.com Seek and meet people born on the same date as you ...
Would you please help me understand myself better? - Discussions, questions
---
Would you please help me understand myself better?
September 5, 2020 at 19:11 (UT/GMT)

sselrednoW
Would you please help me understand myself better?
Hey, nice to meet you all!
Well, I know nearly nothing about astrology, but I´d love to hear what any of you knowledgable peeps have to say about my birthchart, if you´re interested.
Possible topics: low self-esteem, love life, I don´t feel I have Leo energy, career, etc.
But just whatever you notice worth mentioning is valuable information for me!


Posts in topic

Rosincvist
Four and a 1/2 planets in Rulerships that is nothing to sneer at!





sselrednoW
»
Rosincvist
Well, yeah, that´s good overall, isn´t it? Or how would you say it affects me? Also, thanks for replying to the post!


s81
Yeah, he is right, but I would say 5 planets in regency. Sun in Leo, Mercury in Virgo, Venus in Libra, Mars in Scorpio and Uranus in Aquarius. Having planets in their sign of rulership, implies that those planets are very strong and that means many things... that they will express clearly: the house they rule, in the house where they, using the tools/resources of the sign where they are too, etc. Usually many planets in rulership configure a very strong personality let´s say, with clear defined tendencies.


sselrednoW
»
s81
Amazing, thank you! That´s very useful info, I was thinking something along the lines of it, but I wanted to see what people with more knowledge thought about it. I guess the reason I don´t feel super Leo is beacause it´s in the 12th house. Don´t feel I radiate Sun energy. Anyway, thank you so much for taking the time to reply!


astreo
What did you study?


sselrednoW
»
astreo
You mean, career? I studied Graphic Design, why do you ask that?


astreo
There are people who speak of the 12th house as a house of "renunciation", a house where the planets conflict, since it represents an altruistic humanitarian aid, it is a house where you have to isolate yourself, where you can get the best of yourself , from your side creative, or where you have to "live for others", that is why one of the significant ones are hospitals, but also prisons, or monasteries, places where you have to connect with your most spiritual part, as its apogee is in Leo, a sign of the MOST CREATIVE AND ARTISTIC, I guess that´s why you focus on design.
It can happen that the person with the sun in the 12th house is disoriented, it MAY, since the sun is the purpose of the person, in the 12th house things get confusing.
The sun in the 12th house causes the ego to "dissolve", as life asks you to give yourself to a service. Normally the Sun in Aries and Leo feels very strong, since the person wants to express their VERY strong personality, mark who they are and if it falls in a certain house, such as 1, it can tend to make the person more focused on themselves. itself, but in your case, which is at 12, it asks you to do the opposite.
Personally I divide the astrological wheel into 3, the last third that is from the 9th to the 12th house, is more group, but in Pisces the groups focus on altruistic actions, that´s why sometimes they find people who have planets between the 11th and the 12t in politics, of course, that will depend on everything else.
Mercury in Virgo, in the same house, asks you to analyze, organize and discern the chaos that you may possibly find in that house, although in itself, it unfolds in a hidden and reflective space, a place where ´´others do not see you´´, this is where imagination, dreams and creativity come into play.
Rahu or the North Node, is an area of ​​the natal chart where it tells us that we are going to be VERY focused, it is a kind of ´´ obsession ´´, since it makes us consume that area a lot, how do you have it in the 12th house, means that you are going to be very inclined to follow the themes of the 12th house.
VENUS IN LIBRA it will help you not to be so isolated , Venus in Libra is a good position, it will make you want to relate to people, because there are Venus positions that make people not want to have a lot of interaction with others, or it can make the person have a lot of apathy for the same.
For example:
1. Venus in Virgo. Personally, I have seen that these people do not want to relate, they find it difficult to find the ´´ pleasure ´´ in relationships, unless they are useful (speaking of Venus only, because if you are in a house that helps you, this can be canceled, or have other more social planets).
2. Venus in Leo is VERY social, and she loves to ´´ love ´´ people, her fire gives her enthusiasm and joy.
In Libra it asks you to be in a way in which you can find balance and harmony in others on a mental level, Venus in Libra is like a mirror, what the other gives, you give and vice versa, is one of the signs that it does. That most people share their life in a relationship, but in 1 it will make you want to express it more `` show it to the world ´´.
In the sign of your domicile, and in the house where the planets have a lot of expression, ART acquires a vital importance in your life, Art is definitely very important for you. I have a friend with Venus in Leo in the 1st house, she studies Art History, she also likes to put on makeup and dress up. With your ascendant in Virgo you can make you give more importance to the details, or that you like to "perfect" or be "perfect" in everything you do.
The Moon is the mind, in the 7th house it makes you think about personal relationships, although in Aries it can make you like to set your limits. Mars in Scorpio (the ruler of your moon) is very research-oriented, of all kinds, equal to the occult, even Surgery, have you not thought about studying Medicine? Even in the first house he focuses on the body. do you like to go to the gym and exercise? Saturn in the same house can make you put order and discipline in your treatment of others, your partners or associations.


sselrednoW
»
astreo
First of all, thank you so much for taking the time do all of that thinking, assessment and writing! I really appreciate it, and I find it very fascinating. Almost all of it is spot on and thanks for the other examples to illustrate your points as well, very useful.
I can confirm that I certainly don´t have any direction or purpose in life. I´m just surviving and dealing with whatever comes up. I have no dreams, no aspirations, no ambitions, and it really saddens me, but I base whatever I do on my closest circle, my family, and I´m sure that if I had a partner he´d be in that group as well. I do things that´ll make them happy, I don´t do things that´ll make them disappointed in me.
I also can confirm that I may be a little obsessed with self discovery and self analysis. Trying to find out explanations for why I am the way I am, and my patterns of behavior. But also very obsessed with the human mind in general and analyzing other people.
Also nailed it on the art. I don´t think I´m good at art at all, but it´s essential for me to de-stress and to express myself too. And yes, I´m a perfectionist and have performance anxiety, I don´t want to do badly in front of other people.
The Aries moon and the limits regarding relationships, well, I think it applies in an extreme way because when I´m not able to set boundaries I cut people off. I cut off my own father from my life, for example.
Finally, medicine is not something I´m interested or feel drawn to at all, but like a year ago I started working out and eating healthy to manage my insulin resistance issue and good health is very important to me, does it count? I really dislike ir when people have unhealthy habits and it´s hard for me to deal with that. I can´t handle to see them make those decisions and harming their bodies. Saturn there makes sense, I may have some controlling tendencies in that sense, but that is hard to admit, I don´t want to be like that.


astreo
»
sselrednoW
* "I can confirm that I certainly have no direction or purpose in life."
There are people who say that it is a house where you have to let life and the ´´ universe ´´ guide you. My older sister has many planets in the 12th house, she gets very confused with what she wants in life.
But of course, not all people RESPOND the SAME WAY in the same planet / house positions.
* ´´ I can also confirm that I may be a bit obsessed with self-discovery and self-analysis. ´´
The 12th house is also a type of psychology, like the 8th.
The ascendant in Virgo makes you see life in an analytical way, this is good, because the ruler of your ascendant (mercury) is in his own home, and in Virgo he will help you to fulfill your ascendant very well, to make you a very analytical person.
* ´´ Trying to find explanations of why I am the way I am and my behavior patterns. ´´
The 12th house is the UNCONSCIOUS, you have to work on it, on the possible patterns that you could be having, things that you do not know, but that were saved in your childhood and in intrauterine life, do a job to make them conscious and possibly leave of self-sabotaging, possibly.
* ´´ A year ago I started exercising and eating healthy to control my insulin resistance problem and good health is very important to me, does it count? I really dislike it when people have unhealthy habits and it´s hard for me to deal with it. ´´
That´s because of the ascendant you have.


sselrednoW
»
astreo
Interesting! Thankyouthankyouthankyou :) For all the info and all the advice. I hope I can let the Universe guide me, but it´s hard... Anyway, you´re amazing and I´m happy you replied. Have a fantastic day!


Junia
»
sselrednoW
Look at pm



Moon calendar
Moon in

Virgo
Show calendar
»
Seek users born on
Seek users by nickname