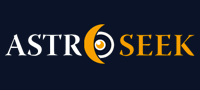 Astro-Seek.com Seek and meet people born on the same date as you ...
Your Voice - Discussions, questions
---
Your Voice
August 24, 2020 at 23:17 (UT/GMT)

rohini moon
Your Voice
Second house among many of the things it represents is our voice. How we literally sound. And how you speak.
What kind of tone/voice do you have? Raspy? High pitched? Low/deep? Slow talker? Or fast?
I have Jupiter in my second house....I do love to sing. I don´t particularly speak loudly...but I have been told a lot in my life that I do tend to speak fast. And I do have great memory for recitation....
What kind of voice do you have?


Edit: Also there is a asteroid named "Echo" which also tells of your voice - I have this asteroid in Libra.
---
The Sound of Your Voice With Astrology
The strength, health, and overall makeup of the vocal chords are a product of the 2nd House, Venus, and Taurus. While Venus is more closely related to diseases of the throat or vocal chords, the 2nd House is an indicator of the actual sound of your voice.
2nd House Sun:
Singer
Strong-voiced for speeches and stories (mostly pertaining to history)
Charming
"Wealthy" or political voice
Falters under insecure moments or when not getting enough attention
OPRAH WINFREY, ADELE, ELLEN DEGENERES, ALICIA KEYS, KRIS JENNER
2nd House Moon:
Family-oriented speech (pertaining to family history and ancestors)
Singer, poet, artistic story teller
"Sensitive" voice, easily tired
Falters under emotional discomfort
BEYONCE, EMMA STONE, PHARRELL, AGATHA CHRISTIE, OZZY OSBOURNE
2nd House Mercury:
Voice hardly tires
Good for performing or public speech
Skillful, fast speech; good for rapping!
Fast-paced criticism
DAVID LYNCH, RAVEN SYMONE, ANTON LAVEY
2nd House Venus:
Representation of beauty through the mouth and vocal chords
"Wealthy" or well off voice
Attractive, easy going voice
"Sweet talker"
PAUL MCCARTNEY, ABRAHAM LINCOLN, ELTON JOHN, RONALD REAGAN,
2nd House Mars:
Vocalization is harsh, "violent" to the ears, or it is well heard
Voice is used in "war" of some kind
Speech has high energy, hard to tire out
Good for high-pitched singing or long speeches
Voice is grungy, deep, or "crackly"
MARTIN LUTHER KING, KURT COBAIN, BOB MARLEY, WILL SMITH, JOAN OF ARC
2nd House Jupiter:
Most confident while speaking
Loud, exaggerated
Good for recitation or expanding the works of others
Can reach extremely high pitches
Can speak too fast
Speech can be clumsy, may result in stuttering
DONALD TRUMP, JUSTIN TIMBERLAKE, FREDDIE MERCURY, NICK JONAS
2nd House Saturn:
Least confident while speaking
Small, weakened
Stutters, voice cracks, completely mute, etc.
Speaks in very low pitches
GHANDI, ARIANA GRANDE, LIV TYLER, SNOOP DOGG, EDGAR ALLAN POE
2nd House Uranus:
The voice starts a new movement
"Unique" vocals
Manipulated vocals, by technology
JUSTIN BEIBER, MARILYN MANSON, JOHN MAYER, RINGO STARR
2nd House Neptune:
Vocals are "unreal"
Vocals are manipulated
Deep, shadowy, "nervous" or fluid
KESHA, POPE FRANCIS, HARRY HOUDINI
2nd House Pluto:
Deep, charming, mysterious
"Disguised"
Voice does not reveal the identity of the person
JOHNNY DEPP, MARILYN MANSON, CHRISTINA RICCI

Posts in topic


Moon calendar
New Moon in

Cancer
Show calendar
»
Seek users born on
Seek users by nickname