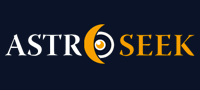 Astro-Seek.com Seek and meet people born on the same date as you ...
5 (maybe 8?) planet stellium on scorp/sag cusp? How significant is this, & what impact does it h
---
5 (maybe 8?) planet stellium on scorp/sag cusp? How significant is this, & what impact does it have on my personality?
August 9, 2020 at 16:55 (UT/GMT)

Deleriam
5 (maybe 8?) planet stellium on scorp/sag cusp? How significant is this, & what impact does it have on my personality?
I am a 24 year old male, still trying to figure out my life. I feel a bit of conflict within myself, particularly with my emotions. I often have trouble figuring out exactly what emotion I´m feeling, or what my desires in life truly are. I often crave social interaction, but I often become overwhelmed and want to go home soon after meeting with friends.

I also feel a need to have a romantic partner, but frequently feel the desire to be free and explore, without any obligations. Despite this, I have trouble not forming close emotional bonds quickly.

Is this conflict the result of my Sagittarius and Scorpio aspects interacting?

I´ve attached my chart, but here are my planets just in case.

I ASC
Rising: Scorp 29°57´
Pluto: Sag 00°30´
Jupiter: Sag 20°34´
Venus: Sag 23°44´
Mars: Sag 23°55´


II
Neptune: Cap 23°26´
Uranus: Cap 27°27´

IV
Saturn: Pisces 17°59´

VIII
Lilith: Cancer 6°08´

XI
N Node: Libra 25°59´

XII
Moon: Scorp 27°37´
Mercury: Scorp 29°19´
Sun: Scorp 29°43´


I Scorpio
II Capricorn
III Aquarius
IV Pisces
V Aries
VI Taurus
VII Taurus
VIII Cancer
IX Leo
X MC Virgo
XI Libra
XII Scorpio

Picture attachments are visible to registered users only. (
Log in
)

Posts in topic


Astro-Seek.com
System message: Post has been written by user Asteroid #448, who already deleted profile on this website:
=====

Wow this is a very strong chart.just off the top of my head there is strong 1st house focus. you probably come off as very self-contained, capable, and action-oriented.
You are signs sag in first and scorpio 12th house. Water in water houses feel emotion deep. And then you have fire houses which are emphasized with the fire sign. Are you restless naturally? Moon in 12th indicates you don´t feel safe to reveal your emotions. Any hurtful experiences?
You may "feel" like being adventurous, while being in the second house taurus makes you conduct yourself in a stable way that draws other earthly/water signs.
in my progressed chart your chart is erriely similar to mine. I am all houses 8th and 9th. Moon in 12th. You tend to distance yourself when feeling overwhelmed, emotional. You need someone who´s gonna ignore that, rock up, knock down your door and show you that you´re dealing with it wrong.You have to have people who open up to you and make you feel safe and secure, at the same time are outgoing and fun.
If no one was that insightful then sadly life serves to put you through many confusing situations and people that shut you out purposely or punish you for what you do.
Not sure if you identify?
With all said Im not an astrologist LOL just have a keen interest and haven´t looked at your aspects.


boyakasha the guru
This is one of a kind chart!
Planets were riding a train in the sky on your cake day. So many conjunctions ahhhh. Beautiful

You should look up anaretic degrees sometime, your sun, mercury and asc are there, you´ll have the answers.
I mean what a journey so many lifetimes, this one could be a beginning to an ending. How many deja vu´s have you had, tired old soul?


Deleriam
»
Asteroid #448
Thank you for sharing your thoughts! I definitely relate to the repressed emotions. Often I find that I feel anxious or upset or even happy about things with even realizing. Something will be worrying me for weeks, and I won´t really realize until after-the-fact that I was bothered at all. I have noticed that when I do experience any negative emotions, it´s processed through anger, which is expressed in sudden outbursts. I guess because of my Sag mars? :p


Deleriam
»
boyakasha the guru
Thank you! I´ve been told that my chart is significant, I´m just not completely sure what it all means in terms of my life purpose.
Ever since I was little I´ve been called an "old soul". When I learn new activities or skills, it usually feels like I´ve practiced it all before, and I just relearning. What about my natal chart tells you that I am an old soul?
I get Deja Vu quite often. It usually comes in waves, so I´ll experience it quite often for a month or so, and then not at all for another few months. Are there common indicators on natal charts for the probability to experience deja Vu or other psychic events?


nikkia
What you describe makes sense for a 24 year old... and your ´train´ chart.
It´s hard to find balance between want and need. It does seem that your Scorpio needs, and your Sagittarius wants.
It´s OK not to make bonds quickly. Relationships take care. Trust needs to be built, overtime. I´m a Aqua Sun, Sag rising with and Aries moon - and life taught me to slow the hell down when making bonds. There are less than honorable people in this world. Go slowly. Nothing wrong with this.
Don´t sweat it.
Being able to manage your energy is takes time, knowledge and maturity.
I am stellium born, too --- so, I understand what it´s like to ´loaded´ with concentrated energy. Not for whimps !
You have a first house, 4 planet stellia and a 12 house cluster.
These are your a main areas of focus in life. Embrace this.
My eye is drawn to the Neptune/Pluto conjunction in your intercepted 2 house and your stationary Saturn in the fourth house.
Do you have any thoughts on how these placements affect you?


boyakasha the guru
»
Deleriam
The sun is generally taken as an indicator of the self, soul. Your sun is at the very last degree, it has all the wisdom of the past degrees it lived through, quite a karmic placement and older than mine

by 1 degree.
Has someone ever commented on your eyes, like how deep and calming they are?


boyakasha the guru
You were wise beyond age as a child, I can tell. You are a very emotionally rich person and it was hard for you to explain yourself and form connections with others, even with your own parents. You get hit with depression and feel like if everything ended it won´t matter because you don´t belong here and want to get away from the world and be in seclusion, that´s spiritual ascension like your soul is peeling itself off. Your friends and relationships don´t even make sense anymore do they? If not now then at some point they will start to.
As a fellow late Scorpio, I had to ask, do you have the anger of a king? A roar so great when let out it reaches far and the ones below lose their voice and power making their knees hit the ground? Do you feel like you have a leader in you? Do others come to you for advice?
I want you to study your north node and ask your ancestors for help and guidance in that direction, they are protecting you. Start meditating, feel things and energies around you.



Moon calendar
Moon in

Libra
Show calendar
»
Seek users born on
Seek users by nickname