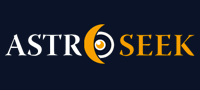 Astro-Seek.com Seek and meet people born on the same date as you ...
Saturn opposite Pluto,Saturn square Mars,Pluto square mars - Discussions, questions
---
Saturn opposite Pluto,Saturn square Mars,Pluto square mars
August 7, 2020 at 20:27 (UT/GMT)

Onechance
Saturn opposite Pluto,Saturn square Mars,Pluto square mars
What you think about this aspects?

I have them all in combinations.. Saturn opposite pluto,Saturn square Mars,Pluto square Mars and Saturn is in conjuction with Moon in VIII so they all are here 😅

Picture attachments are visible to registered users only. (
Log in
)

Posts in topic


Astro-Seek.com
System message: Post has been written by user goldenlion32, who already deleted profile on this website:
=====

Mars Square Pluto usually means you might lose your temper easily at times. Although it might be more passive aggressive with Mars in Pisces. Can also mean perhaps you war with yourself sometimes with thoughts, emotions, and feelings and keep ins inside away from others with Mars in Pisces an internalize it and introverted manner. Probably you need to take more actions in certain ways instead of allowing others to dominate you at times.
Mars in Pisces is kind of funny thing. You can bring your anger out in the open, but then sometimes keep it to yourself. You never know with Pisces because it is the anger you do not always see coming at you because it's kind of Neptune flavored. You might leave people guessing sometimes what is going on and other times be quite open about it.
Saturn Square Mars if I remember right can kind of feel depressive or you might have felt restricted by masculine father figures and maybe perhaps get into disputes with them. Kind of the urge to take action, but sometimes limited by rules, regulations, laws, policies, or procedures of the Masculine and Feminine with the Moon because it's mother figures.
Maybe feeling stuck with thoughts and emotions at times. Self-limiting beliefs based on what they've conditioned you to believe you can and can't do. Maybe restricting your Mars energy to play sports, be creative, and might not always agree with your authenticity of being an artist or creativity. Although, I know some Pisces don't use that artistic ability or talent because they get all stuck in the Capricorn Venus, Sun, Mercury and father might not have approved of what you desire to do in life.
Seems Saturn in Gemini and Moon in Gemini would be emotionally objective, yet still there's self-limiting beliefs, restrictions you place on yourself. Since it is ruled by Mercury perhaps the use of technical skills, drawing, writing, or some form of verbiage with communications, yet you have to break the rules sometimes you place on yourself about how communications should be applied. There's intelligence certainly. Perhaps you have mechanical skills along with technical. Coding and programming maybe with Uranus in Aquarius.
Saturn Opposition Pluto is another one where it is kind of you restrict yourself or you feel others restrict you. And Pluto kind of breaks it down for you saying you have to get past the victim hood or feeling your oppressed by others. Saturn is about structure, organization, planning, and schedules and Pluto is about breaking down what doesn't serve your highest good. So it's kind of finding a balance it what works best for you in succeeding in life and breaking down the in your life what you feel isn't serving your highest good.
So this might be if you have a roommate in college for example who is a total hoarder, sleeps all day, parties all night, it might bug the crap out of you, and you might have a professor who wants your projects in on time on schedule. And so you have to decide whether you should kick your partner out, so you can get your stuff done, work with them to get some organization in their life and give them a warning.
And usually Pluto will just come in and decide enough is enough and make the choice for you by school giving you and your roommate a warning because the parties all night. So then you're forced to make the choice or your both kicked out.


fishscales
Sounds like my D9 chart... Except Pluto and Saturn are conjunct...and the sun gets in on it too...


Onechance
What about money and wealth and health and death? Will I be happy married? I was diagnosed with epilepsy but not for sure few months ago so that blocked me in many things,that's my fear and blocked energy now I think..



Astro-Seek.com
»
Onechance
System message: Post has been written by user goldenlion32, who already deleted profile on this website:
=====

Pluto in the 2nd is always wild ride, but it has to do with you finding your true value and worth in yourself. Most likely you have will wipe out and get back up until you master the energy. But usually Pluto in the 2nd house can be about becoming an Entrepreneur, but the opposition with Saturn says basically follow the rules.
This is basically having ethics, morals, and values and not following the herd and thinking for yourself where money is concerned. Usually Saturn presents tests you must master in self before it gives you the responsibility of being an Authority in that area of Saturn in Gemini. Which is it is you breaks and says be cautious with your words, action, and the cause and effect of them and knowing the impact you have on those around you for better or worse it's about doing what's right versus becoming greedy, powerful, and dominate others. Saturn will always remind you of this when you do not master the lessons, but usually the universe will give you plenty of chances to get it right.
Saturn usually wants you to have the education, training, tools, methods, techniques, the legalities covered of your work and not allowing it to be built without a strong foundation. Although it deals with Gemini/Sagittarius. This can be related to education, politics, philosophy, traveling place to place, and nomadic in a sense. You would have to figure out how that all fits in with your life path. It can have to do with social media, publishing, graphic arts, creating apps, gaming, websites, hard to say how you use it yourself.
Which 6th house is Mars in Pisces again so this can be use of camera's, film, photography, cinema, different art mediums, music, art therapy, music therapy, it's kind of experimentation since Pisces is pretty much art mediums and music, but with Gemini you possibly may even be able to tap into screen writing, poetry, or novel writing.
10th house is Leo. Which is all about theatrical, drama, story-telling, creativity, and artistic as well. It's another one you explore in creativity and it's really limitless.
In 3rd house with the Capricorn it shows you have management skills, structure, planning, and organization to get what ever you do done in the communications house. This is an earth element so it grounds whatever you are doing.
Seems if you were going to meet a partner it would be during short travels or someone near you at work or neighborhood since you have Venus in Capricorn. Moon in 8th house is probably when you get older since it is above in the chart or an older woman then you. Since it's in the 8th house of shared resources I would imagine again it maybe someone who has the same work or something similar.



Moon calendar
Moon in

Capricorn
Show calendar
»