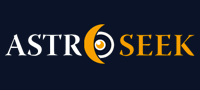 Astro-Seek.com Seek and meet people born on the same date as you ...
Empty 12th House ✨ - Discussions, questions
---
Empty 12th House ✨
July 1, 2020 at 15:31 (UT/GMT)

Boji
Empty 12th House ✨
Hi everyone!
I'm trying to better understand empty houses, specifically right now, my 12th house. I've seen a few different ways of looking at this online through my research but I'm still a little confused and would love to hear your feedback ⭐️.

Posts in topic

Boji
Sorry here is my chart linked if it helps. Thank you everyone!


Ghost00
That is known as house of evil daemon therefore it being empty is a good thing in most cases.



Boji
»
Ghost00
Well I do like that idea, but I thought it perhaps included our karma, and subconscious matters. I´m still learning a lot I appreciate the feedback! Thank you.


leorising
My chart looks like yours, cancer in the 12th house and moon in the 11th (moon opposite neptune too), how is your relationship with plans for the future? how are your friendships. In my case, I experience losses when I am about to gain something important for my future.



Boji
»
leorising
Thank you! I am a leo rising as well :). I usually have no problems making friends and tend to keep them my whole life. My plans for the future are ambitious but I confess I feel a little bit stuck at the moment. I completely agree, I have seen loss at the threshold of gain many times in my life. Do you use Cancer´s ruling planet to help you better understand your 12th house?


leorising
»
Boji
In my case would it be mercury in scorpion in house 4 for gemini moon, mercury in house 4. My moon is gemini 28 degrees, i believe my moon is cancer with gemini aspects. I never did this analysys.
Mercury scorpio could it can be manipulation, and betrayal. In your case your mercury is house 2 and sextile for your pluto. you can have better friends than mine.



Waterfalls
You do not have an empty 12th house, Cancer resides there.
You have to learn how to care for yourself, self-love, nourishment, and tend to one´s needs in a loving and kind way
the same you would do for others, do for yourself.
Leo rising, same as I...
you might find yourself spread thin doing for others, you let yourself go. After you reach apx 36 years of age.
learn moderation, without guilt to doing for yourself
Also....Cancers can be a little manipulative. catch yourself, and practice not to use this trick (that most don´t see or notice)
you will be better for it. In fact, you will learn you don´t need that crutch.
hope this helps.


Boji
»
Waterfalls
Thank you so much! This was perfect clarification for me, and you really hit the nail right on the head with self care and not spreading myself too thin. I definitely see how I can be manipulative at times, but seeing that as a crutch is a great way of putting it. Thank you again, this was so helpful understanding my 12th house and other empty houses as well.


Waterfalls
»
Waterfalls
don´t forget...moon rules cancer
your moon in 11th house trine pluto in scorpio
any chance your mom has quite an impact on you? quite powerful combination
saturn in the 4th....tough placement.
My guess is this makes you very self-sufficient and giving to others.
Give to yourself with care...
while you did not get the love you quite needed. You need to learn to give it to yourself,
self-love will change your life. sooner you begin this journey, the easier life will be and it will be very healing for you.
I hope i did not get to personal. you have quite an interesting chart.


IIyyaarr13
Having

linked to

, twelfth house &

is worse then having `just void´ occupying those vicinities!


Boji
»
Waterfalls
@waterfalls no that is not too personal! My mother has had a big impact on my life; we had a very tense and heavy relationship growing up. Actually she and I have the same birthday, and out of 6 kids, I am the only one who looks like her. Interestingly, I am much more like my father in many ways. My family is large and we had a lot of tension growing up, but as adults we are much stronger and healthier in our relationships now, and I think these struggles are reflected a bit in my 4th house and lunar nodes, which I am still trying to interpret better.
I did have some experiences when I was younger that caused me to grow up very early, and the topic of self care and loving myself has been a theme in many therapy sessions. I am getting better with that, but it's still something I need to evaluate frequently.
I appreciate your help and feedback a lot! It's a great reminder for me and it also helps me understand the different chart components I should be considering 🙏🏻❤️


Boji
»
IIyyaarr13
😂 I had to google some of that in relation to the 12th house, but yes, thank you for putting that into perspective for me 😊


leorising
»
Waterfalls
Interesting, that I have the same situation, cancer at 12 th and moon at 11 in trine to Pluto, and Saturn at 4 but in Sagittarius.
I attributed my lack of love in my life due to a narcissistic mother, thinking it was the fault of lilith and chiron on my moon. ( but in fact this is ruler of 12 in 11)
I got my internal cure at the age of 32, after discovering coaching ( daughter of narcissist mom) since then it is like that! I allow myself to feel, I can get emotional, I became a Cancerian. I love myself a lot and I managed to impose limits. I see myself reborn after that. I am my own mother and that is enough for me.



Waterfalls
»
Boji
Saturn in the 4th, please study the lessons to be learned for the raising of your own family. This year is so important for everyone to study their saturn, and iron it out.
must not repeat your childhood in your own family, though I know that is not what you want to do.
the more you study, the more you will understand.
i did not want to post of your mother, and what I gathered from that experience.
However, use that experience to EMPOWER yourself. if you felt over powered, be empowered in this phase of your life



Moon calendar
Moon in

Virgo
Show calendar
»
Seek users born on
Seek users by nickname