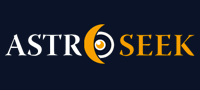 Astro-Seek.com Seek and meet people born on the same date as you ...
Confusion,struggle. - Discussions, questions
---
Confusion,struggle.
June 30, 2020 at 08:46 (UT/GMT)

december9
Confusion,struggle.
Hi!
Maybe someone has free time and wish to look in cards to see what cards can say.
About myself and situaction-I have depression and anxiety disorder, mostly I am not happy and I get tired fast and nothing makes sense. Also I am looking for job/income. I think that job/more income could make me happier than now, I could get financial independence and could do and act more with money than less money. Now I am just housewife,wife,mom who lives in new place, I can´t adapt so fast and I am confused what to do at all.

Thanks


Posts in topic

Ghost00
I did a reading and here are the results! I have a unique deck so you may not recognize some cards. The Moon perhaps represents your past unhappiness or tight bond with mother figure. "Prudence" represents your present situation. It shows great presence of mind to seek knowledge, that exemplifies prudence. It was a three card reading. Past, present, future. The last card is "Water" sign. You asked about career, I think working for a real estate company with you specializing in properties near creeks, rivers, lakes and such might work given your Guru in 1st face of Taurus in sidereal. Guru can correlate to financial gain and first face Taurus is related to land and buildings. I also recommend magic elixir made of xing Ren or tao ren. Here is mantra "Om hlim sham shanaye namah".


december9
»
Ghost00
Hi! Thanks for answer!
Past (Moon), yes,my mother died suddenly when I was 10 years old, I feel that I did not have enough time to get know my mother.
Present, I think that I try to find what is best for me and in same time I afraid to fail. I search, I think to much and overthink all.
Future, I live between lake and sea. Hmm, I must think about Taurus things,what else I can find about this.
Thank you very much





Dharma212
I understand your confusions and struggles; I´ve been there myself so many times.
You tend to overthink things too much, and then get stuck in doubts and on daydreaming too much.
Neptune is making you confused about you life direction and personal goals through its sextile/trine to the Nodes, and also due to the fact that the Nodes are also trine/sextile Chiron (our deepest wounds). Then Chiron is square your Aries Mars affecting your stamina, motivation, and general drive in life.
But you could turn those aspects into an advantage for you by manifesting in your life the higher vibration of such aspects instead of the lower ones that creates desperation and being in a constant state of mind of need and lack, which has apparently plagued your life.
This tendency of yours of trying to "understand EVERYTHING before to act" is a self-sabotaging habit you need to deal with.
Sometimes it is better to just start DOING something while we understand our life direction better. It is the lack of doing and being decisive what makes you feel depressed and unmotivated.
Yes, I can understand how not being clear about purposes and goals can make one to become confused, depressed, and inactive. I´ve been there sooooooo many times myself. But it wasn´t until I made SOME decision and took some action that things started to improve for me.
You are not going to understand your chart overnight; that takes sometimes even months to actually "get it" and be able to connect to our charts.
What you really need is a immediate "Plan of action". Many current transits from Neptune is making you to feel very confused, disoriented, directionless, and with low energy level and motivation.
You need to establish a very clear routine in your life and just stick to it. That routine should include:
1. Doing daily exercises in order to conquer the body inertia you are currently feeling, which is quite a bit!!
2. Taking daily walks around the block and looking at things without thinking. Just walk around and look at things, and if any thoughts comes, just acknowledge them and put your attention back into the things that surround you. Don´t engage with those thoughts in any way, but just ignore them. Do this "exercise" until you feel more extrovert and calm. This might take from 20 to 60 minutes.
3. If you are not already - which I really doubt you are - get into a healthy diet. This will help you to feel more energetic.
4. Get in communication with those important friends/family that you have been sort of "forgetting about" lately. Just say hello and talk to them; it would make you feel better.
5. Do a mediation routine at least 10-15 minutes a day (you have a very tense 12th house), but preferably 20-30 minutes.
6. Do a list of all your skills, whether or not you learned them in a formal setting like at an university/college. Just sit down and write a list of all your specific skills:
Are you good working with your hands?
Are you good making things with your hands? Any artistic talents?
Are you good listening and counseling others? Do people go to you seeking counsel and advice?
How are your communication skills with others?
Are you good in financial planning?
Are you good at organizing things?
Are you good at troubleshooting things and solving other people´s problems, even if you seems to be unable to solve your own? Haha. Welcome to the club! Haha.
Ask you those and more questions about your specific skills. Lots of them; be very specific about it.
If you do these 6 steps for at least 7 days, and show me that you have the self-discipline to do it for a whole week, then you can message me in private and I´ll counsel you for free. How´s that? Do we have a deal or not? :-)). If you do your part, then I would do mine, :-)).



Moon calendar
Moon in

Aries
Show calendar
»
Seek users born on
Seek users by nickname