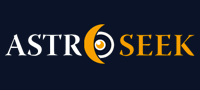 Astro-Seek.com Seek and meet people born on the same date as you ...
Asteroid of Love: "Valentine" - where´s yours ? - Discussions, questions
---
Asteroid of Love: "Valentine" - where´s yours ?
June 4, 2020 at 21:47 (UT/GMT)

rohini moon
Asteroid of Love: "Valentine" - where´s yours ?
I´ve been looking into asteroids just for the fun of it (thanks chadjames!) and I came across some of the more positive ones - Valentine being one.

I have this asteroid in Virgo - conjunct my Venus/Sun in 11th house....

Where´s yours?


****

"Asteroid Valentine (447) is the premier asteroid that describes true love. This is the asteroid we look to when we want to see real heartfelt connections in the natal chart and especially in synastry. Valentine is all about real love and the sacrifice it often requires. Sacrifice weaves a very strong thread through the meaning of this asteroid. Valentine is a contact that shows where forgiveness and sweetness toward another really are. Where we can overlook faults or look past short comings so we can enjoy the heart of another. This asteroid is not expectant or demanding and brings with it a very Pisces energy. Think: Pisces in love, and you will have a very good understanding of this asteroid. 

Valentine in the natal chart shows where we sacrifice for the greater good or for love, where we give ourselves away selflessly. The house points to the area of life this action occurs. In synastry, Valentine can most certainly point to where we will sacrifice it all for another, where we put another before ourself, where we feel bonded and vulnerable, where we give our everything in the name of love and can point to the most loving relationships we will ever have. Above all, Valentine is about giving. 

Valentine in Aries is fired up to give its support and protection. People with this placement can move mountains to be with their love. Chivalry is a part if love. You sacrifice your safety in pursuit of love. 

Valentine in Taurus is a sensual placement that longs to please their love through thoughtful gifts and sensual connection. You will sacrifice materially to see your love flourish.

Valentine in Gemini is in love with the mind of another. You will sacrifice your time and share your knowledge willingly with a love. You crave mental rapport.

Valentine in Cancer people will sacrifice their connections with others to ensure a relationship. You focus on your chosen and make sure you provide for their very need. Kindness and love go hand in hand for you.

Valentine in Leo people want to make others feel loved through their attention and compliments. You zero in on a lover or a loved one and proceed to try to bring out their best. You want your love to shine and smile. You want to make those you love happy.

Valentine in Virgo people show their love through kind care taking. They will remind you of your appointments, clean up when you fall behind, encourage you to make health choices that make you feel and look good, they are a quiet support in your daily life. You sacrifice your time and make sure you keep track of what is important in the life of the one you love. 

Valentine in Libra people often sacrifice themselves for love. You can be so focused on creating the perfect partnership that you forget you you yourself are. You give the gift of being faithful when your love is really true. 

Valentine in Scorpio is all about sacrificing their very life if need be to protect their loved one. You will take risk and do whatever it takes to make sure your sweetheart is are. A jealous placement. You sacrifice your attention to others so you can focus on your one love. You are picky about who you will attach to.

Valentine in Sagittarius will sacrifice their expectations and plans to meet their loved one in happiness. A lofty placement but a forgiving one, as well. You want your love to fulfill your everything but you are willing to do your part to the fullest. You are in love with love.

Valentine in Capricorn shows they love you by covering all your bases. Providing insurance, a safety net and a safe nest is this Valentines specialty. You sacrifice your pursuits to foster your love.

Valentine in Aquarius wants to enhance the quality of another´s happiness. You are about showing one you love that you are a friend and a lover (or mother etc) you want to help your loved one realize their dreams. You will sacrifice your very relationship to see your loved one have what they are really after or improve their life. You want to see your loved one grow, even if it isn´t with you. 

Valentine in Pisces is looking for deep, soul moving love and complete understanding. You long for a love who can read your feelings and anticipate your needs and you wish to reciprocate. You have the possibility of a truly psychic link with your loved one. You sacrifice your ego to achieve a truly unspoken but deeply felt connection."

Posts in topic


Moon calendar
Moon in

Libra
Show calendar
»
Seek users born on
Seek users by nickname