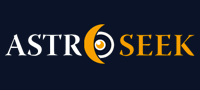 Astro-Seek.com Seek and meet people born on the same date as you ...
Father´s influence in my life and conflicts. - Discussions, questions
---
Father´s influence in my life and conflicts.
May 22, 2020 at 17:47 (UT/GMT)

Inferno1
Father´s influence in my life and conflicts.
Well,i think my father played somehow negative role on how my personality affected by his behavior,didn´t gave me chances to feel comfortable or take decisions could give more plessure.
Always wanted to learn playing electric guitar,so we bought one cheap someday,in my 18 yo,but never had the chance to go for practice or get a coach into my room,reason was the insecurity for money father passed me over the years,didn´t wanted to ask every time money for my lessons,so time flies and now(after 15 years) i just started alone to learn something with some practice.
In most discussions there are conflicts and disagreements on how we view specific things,he is too conservative,stubborn and i always leave or take a step back.
We just have different tastes and views,i want everything i am doing to get back a happyness or plessure,i cannot remain to something i don´t get nothing.
But still,affects me with a negative way,emotionally and in same house,nothing is easy for me,is tough to communicate with him sometimes.Also mother is a bit bossy,affected me negative too.
4th house ruler for father and 10th house ruler for mother if i am not wrong.
https://i.postimg.cc/B6vJVYZk/…

Posts in topic

nutelina
I immediately notice Sun in the 1st house, Moon in Aries in 8th, Lilith and Chiron in the 10th house

Jupiter in the 7th.
You should look for synastry between you and your father, mother. Did you do that?


Inferno1
»
nutelina
Hi,no,didn´t look for synastry,separate synastry with father and separate with mother? Birth time unknown,can´t remember.


Inferno1
»
nutelina
Second synastry with mother´s chart and above with father´s chart,did you mean that kind?


nutelina
»
Inferno1
Do they know approximately? I tried, approximated, tested, read, tried again until I thought "Yes that makes the most sense". It helps a lot if you really want to solve it, take some time. That said, with your Aries moon...




nutelina
»
Inferno1
Yes!


Inferno1
»
nutelina
Yes! about what?



nutelina
»
Inferno1
That you got the synastry. Go explore that. I started doing that too for most of my famiy.


Inferno1
Parents tend to influence their child from childhood,so mine influenced me,i think with a negative way in some areas,so there is some emotional dissapointment for their stringency,trying to control my thoughts to believe what they believe as right direction.


Inferno1
My view is that father and son relationship,in my case,always was a cold emotionally relationship,no emotional support,only a big EGO from his side that he is always right,his opinion always true.
I know that i should have been idepentent and live alone in mine house so to feel more comfortable and more freedom,BUT this was/is imbossible,i cannot support financially a house alone with current job.





fishscales
Sun indicates the father...
Your Sun is in the first, squared by Neptune and Uranus...
Relationship with father may have clouded your view of yourself and your ability to express yourself...
Square Uranus, your relationship with your dad could have contributed to a rebellious character...could indicate a relationship with many sudden reversals... Does not indicate a "peaceful" relationship with the father...
I much prefer the 4th house ruling the mother and 10th house ruling the father... The opposite never made much sense to me...
You have Chiron in the 10th...also squaring your sun...
A wound concerning your father... Particularly with his authority... that is in direct conflict with your core being and self expression (sun, 1st house)...
Take what you´re doing with guitar as an example of how to move forward with this... Your dad may have not been able to support your learning for various reasons... But now you can forge your own way...don´t let the past hold you back... And any negative feelings or resentments you may hold against anyone for what happened in the past.. Let them go...


Inferno1
»
fishscales
What i´m doing now with guitar self lessons via youtube and sites,is just to find some motivation from nothingness.
Father for me is a figure that always affected me with mostly a negative way and still does,a conversation with him is disagreement in most themes for discussion,just different thoughts and views in basic life things.
Mother is the other side,more emotionally connected but still a bit bossy...so negative criticism to me is there from her too.
Actually,there is no self expression,i see it everyday in my self,i stand just doin quite my job and may will talk a bit to 2-3 persons around me.





Moon calendar
Moon in

Aries
Show calendar
»
Seek users born on
Seek users by nickname