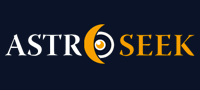 Astro-Seek.com Seek and meet people born on the same date as you ...
Retrogrades during 2020 - Discussions, questions
---
Retrogrades during 2020
May 11, 2020 at 12:40 (UT/GMT)

Sus
Retrogrades during 2020
Hi guys!!
This year we´ll see 6 planets going retrograde and all tough ones, Mars and venus including.
Venus can relate to financial problems. Saturn, tough lessons for mankind, Uranus...political ou social changes? What about Mars?? This is the bad guy...what do you think?

Posts in topic

dani_mae1
I think Mars retrograde is just gonna slow down getting things into some normalcy. Which, I also believe we will have a NEW normal too. I just believe with Mars influences everyone is going to be lacking motivation in that area.


rohini moon
https://m.youtube.com/watch/…
He explains Venus retro very well.



Astro-Seek.com
System message: Post has been written by user MarvinReal, who already deleted profile on this website:
=====

I don´t consider retrogrades in transits. It has near to no effect on me, but it has always effect on others, which I wasn´t ever understanding why. It only makes me upset to see in transit chart that some bad square or opposition is going to disturb far longer than if only direct motion was allowed, as it is in fact in correct horoscope, a sidereal heliocentric one.
I recently watched non-astro presentation and I inadvertently got a vision that ASC DSC MC IC are actually far more important than planets for that matter, because your life parting away from your goals, alike with Lunar Nodes. So, for both compatibility and natal, main angles are the most important.
Retrogrades, as an additional insight have big effects in natal chart though. Things like past life husband/wife or return to history reconsideration moments, missed deadlines and failed promises. On a mundane level, our governments nowadays promising to lift some restrictions and return of some freedoms relatively soon, while increasing fines up to £3,200 for an offense against any social distancing breach, and nobody actually believe that freedoms will be fully reinstated without some sort of tracking every our move, and it´s part of long term players of our solar system. We´re still waiting for the planet next to be discovered. Perhaps worldwide pandemic isn´t significant enough for such profound change in a collective memory. Should you consider this as the last testament for the time being.



Astro-Seek.com
System message: Post has been written by user Olenna, who already deleted profile on this website:
=====

Mars will square Saturn, expect some turbulence.
People`s individual expression and movement-Aries will clash with the abuse of power going on right now from Capricorn.
Venus retro in Gemini is about the information we consume without discernment, square Neptune 3 times. A lot of misleading, and creating confusion, gullibility in all Venus things.
Uranus lacks aspects for the most part, so it will continue to quietly change the way we do business and make money, how we relate to value, and values. The big shake up will be next year when it squares Saturn.
Pluto Jupiter is forcing people to face their truth and authenticity, learning the true lessons of Pluto conjunct Saturn and the consequences of that. It will backtrack a little on the over the top responses being done so far. Some people will fiercely hold on to things that are not true despite all evidence to the contrary thus creating more abusive and intrusive laws-Jupiter. This could go either way. But retrogrades usually mean re-doing something, or re-evaluating.


Sus
»
MarvinReal
Thanks Marvin. I was curious about mundane indeed.
But your explanation is very very useful to natal charts


Sus
»
Olenna
Great insight Olenna as always!!
I think you hit it.
Mars rx I some how related to a political conflict between USA and China or NKorea. Or at least an army conflict but Guess I was wrong.



Astro-Seek.com
»
Sus
System message: Post has been written by user Olenna, who already deleted profile on this website:
=====

Unlikely a war will happen. Silent conflicts of egos, yes. At least not involving China.
The war will be about something else, not in a literal sense of armed conflict.


Sus
»
rohini moon
Thanks for the vídeo Rohini ?


Leo Moon
Retrogravy!! Delicious!!

( hey....they can't all be good!)


Picture attachments are visible to registered users only. (
Log in
)



Astro-Seek.com
System message: Post has been written by user Hannahohdear, who already deleted profile on this website:
=====

I´d like to put my hand up and say I always feel mercury retrograde in a BIG way, I have a 3rd house stellium, in pisces, it´s a s*&t show quite bluntly haha. I also have my first house/ascendent in capricorn which I believe is ruled by Saturn?
And my moon in gemini has a huge influence on my anxiety levels, I can feel it very quickly when something is up with gemini because it wreaks havoc in that area of my life. This venus retrograde, for example, has meant two people I have had a romantic connection with, have become alienated from me. They have both said I´m too intense and both have had heated discussions with me very early on in the piece due to miscommunication. I´ve been reflecting on it a lot and realised it´s because I am not taking a step back and thinking about my purpose of dating, instead putting these people in roles they haven´t even signed up for yet (typical pisces hopeless romantic). The second of the two has a gemini sun and it honestly blew up in our faces so quickly. Point of the story: should have known better haha! Venus retrograde is no joke. I always end up alone during it, it´s a breath of fresh air for me and reminds me to let go of the need for attachment, which I feel like my pisces sun/venus drives a bit.


Sus
»
Sus
Thanks all you guys!! A special thanks to Lune cause I didn´t answer her for my mistake.
Interesting Hannaohdear your experience! I have same problem with intensity. Guys Run away from it.
Gemini moon...my my...I´m learning to deal with a gemini moon but near cancer. Still learning. And conjunct Saturn.



Moon calendar
Moon in

Leo
Show calendar
»
Seek users born on
Seek users by nickname