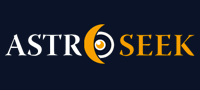 Astro-Seek.com Seek and meet people born on the same date as you ...
Debilitated Jupiter Return 10th House - Discussions, questions
---
Debilitated Jupiter Return 10th House

Bobbyballard
Debilitated Jupiter Return 10th House
Three years of intense challenges for nothing with no sign of letting up.

My Saturn return kicked off my journey of responsibility and independence.

Along with a NN in Taurus I moved out west hoping to find who I am and its been a mess ever since.

Ca$happ/PayPal available for anyone able to help me understand what I´m doing wrong? Any advice is greatly appreciated!

Picture attachments are visible to registered users only. (
Log in
)

Posts in topic

Boyan
Even that kind of Jupiter will make some donation to your job opportunities.
You have some half year or even more to see the results.
With natal Jupiter on MC,something´s gotta give.
Only question is why helping him with moving!?
If anything,Taurus describes lowlands and rich rural countries.


Bobbyballard
»
Boyan
Much appreciated, the energy seems to be shifting and on its way out.
I moved across the country on my own to start the life I felt like I was supposed to have. Something had been nudging me to do it for about 3 years prior.


Boyan
»
Bobbyballard
Capricorn on 10th house is not denying success but it comes later in life.
And with some hardship.
Those two planets in the 7th house can make among other things public appearance quite difficult.
Source of many misunderstanding and mischief.


Bobbyballard
»
Boyan
So much clarity, thank you, very much!
The past three years have felt like an inescapable reckoning that was destined to happen.
Before my Saturn return life was filled with the abundance of opportunities and perfect timing.
You hit the nail on the head, thanks again.



Astro-Seek.com
»
Bobbyballard
System message: Post has been written by user hh, who already deleted profile on this website:
=====

age 36 is very important. jupiter cycle, node cycle, all returning.
i use sidereal, in which jupiter is strongly placed in own sign, sagittarius.
mars in cap (exalted) but square saturn (exalted). research this placement to help you with achieving your goals. you must put in the hard work. and things WILL improve after age 36 as saturn reaches full maturation.
node in tau (exalted some say) in 2nd house. earlier life was tough and relied on others resources, now you have to make your own. start a garden and grow food or flowers, you will come into a ´growth mindset´ (read the book, cant remember the author) and away from a self destructive mindset (8th house).
chiron with nn, the healing path. forget the past and heal yourself by helping others with what you learn about your values.
moon square neptune, find way to stay grounded and stay away from ALL substances.
venus square pluto, learn to trust in relationships no strings attached. research all those aspects and you will find more clarity.


Bobbyballard
»
hh
Wowwwwww...I voluntarily quit pills, drinking and, marijuana, at 28yrs right before my Saturn return. Last week I decided to quit drinking sodas and smoking cigarettes.
I´ve become more accountable, more than I´ve ever been in my whole life restructuring priorities, putting myself first, and paying off all old debts. Almost as if I´m preparing for something in the future but I don´t know what it is, or when it´s arriving.
Everything you said is spot on, thank you, very much, definitely worthy of a Ca$happ or PayPal tip for your help; you pick the platform?
I wish I wasn´t so damn impatient during this whole process, I´ve heard "later in life" before but it makes sense. I really appreciate your time.



Astro-Seek.com
»
Bobbyballard
System message: Post has been written by user hh, who already deleted profile on this website:
=====

hey no worries. glad to help. impatience? yes, thats the lesson of mars sq saturn, haha. but this one of the hardest aspects in your chart, so i would research it more. good thing is both planets are exalted (sidereal) so can lead to good things with the right purpose in mind.
another thing i noticed worthy of mention. 4th lord moon in 6th. so house of happiness, lord coming into house of disputes. means you arent happy unless you have problems to solve or enemies to crush. moon goes 3rd from itself, so courage and fighting power with time. just dont make enemies or create problems for no reason, thats the negative of this transfer of energy. indicates the mother (moon) was difficult with you, critical and perhaps had to deal with debts (6th). can you confirm? and moon square neptune: the mother could have dealt with addictions or escapist tendencies.
but overtime you develop critical thinking skills, just dont go the darkside of perfectionism. self criticism is okay when leading to positive changes, but self destruction not good.
jupiter with mc: strong display of confidence to the public, just keep the ego in check.
10th lord saturn in 7th house: powerful raj yog with exalted saturn. can you confirm if: your reputation wants to be known as someone who does business or partnerships. looking for practicality and reliability and status in relationships. both business or work and also relationships require hard work and patience. otherwise, great combination and steady gains if you start a business. and then 7th lord goes into 10th, so they exchange planets, another powerful yoga but cant remember what its called. but confirms the whole status and elevation thing coming from relationships and business partnerships.
lmk if this resonates.


Bobbyballard
»
hh
4th lord moon in 6th/Moon goes 3rd from itself/Moon square Neptune:
100% Accurate
*My mother has BPD (Borderline Personality Disorder) which from a young age made me very independent, learning as I go, self-conscious, and insecure. At 28, I began seeing a therapist with the goal of facing and taking responsibility of all my self-destructive, harmful, negative patterns that have held me back.
*Creating problems, extra tasks, needless situations for no reason is so perfect I almost can´t believe it.
*Debts: I actually just paid off my last three creditors a week ago. Debt I´ve been dragging around, ignoring it, to afraid to confront and resolve it (until last week)
Jupiter with MC: 100% Accurate
*I´ve worked as a Bartender for over 12 years, and most jobs I´ve worked directly with the public which I love btw.
*Last year I ran for Seattle City Council. I didn´t win, but I loved every minute of it and plan to run again in the future. There´s something about local politics that inspires me like nothing else before and the people believe in me.
10th lord Saturn in 7th house: 100% Accurate (Early Stages)
*Within the year or so I´ve wanted to start my own business, possibly Event Planning? In the short time I´ve lived in Seattle I have somehow (unbeknownst to me) made these deep connections/friendships with people who have the power and resources to take me to another level.
*Whatever I do in business feels like it´ll involve the public, trust, efficiency, creativity, and responsibility.


Bobbyballard
»
hh
I had to copy all your interpretations into my live journal. I can´t believe the precision and accuracy it´s like you know my whole life.
Thank you, from the bottom of my heart, I appreciate you so very much.
A (super talented)stranger validate my experiences makes me trust my intuition, which has heavily guided me thus far. I left everything I knew to start living the life I´m worthy of having, to have the planets energies coordinating the journey brings me so much ease and comfort.



Moon calendar
Moon in

Libra
Show calendar
»
Seek users born on
Seek users by nickname