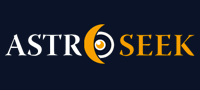 Astro-Seek.com Seek and meet people born on the same date as you ...
Uran conjunct Moon - Discussions, questions
---
Uran conjunct Moon

sss666
Uran conjunct Moon
Hi everybody,
can somebody please explain or just write your opinions, I will have Uran conjunct Moon this year more times, what should I expect? I have Moon in Taurus in 12.house, ruler 2nd house and Uran in 8.house.
Thanks to all :-)

Posts in topic

IIyyaarr13
There are bound to be some stalemates having the planet of extraterrestrial geniuses transiting dense cloddish Taurus the

!



Astro-Seek.com
System message: Post has been written by user Olenna, who already deleted profile on this website:
=====

Expect your emotional world to be turbulent and shaken up out of your comfort zone.
Getting out of old habits and patterns. Uranus gives an upgrade to everything it touches, but this is usually very uncomfortable, especially for the Moon being involved. People don`t like change at all.
I would say it can be a difficult transit only if you chose to not change and refuse to let go of the old emotional baggage.
I will have the same transit, but later on. The effects have sort of began already even if Uranus is kinda far from my Moon now.
On a good side this can also make you change your core values, you can have a very strong awakening process and realize that everything you`v been feeling and doing so far is no longer good for you.



Astro-Seek.com
System message: Post has been written by user Davis212, who already deleted profile on this website:
=====

See the screenshot below. That´s the general manifestation of that transit.
But that isn´t taking into account the houses that the transit is influencing. And that needs to be a part of the analysis.
Natal Uranus is in your 9th house where your MC is (I am using Whole Houses). So the modern ruler (and also the "traditional" one, because Saturn rules Aquarius and is also in the 8th) of the 9th (and MC) is in the 8th. This all by itself could manifest as:
1.Many sudden events in your life; many ups and down.
2. Many "unexpected" mystical events, such as strange dreams, psychic phenomena etc.
3. Intense psychological issues that don´t seem to have a clear nature.
You have 3 planets in the 8th (including its ruler Saturn). You have 3 planets in your 12th house, including its ruler (Venus).
So the ruler of both houses, the 8th and the 12th, are in their own houses. And the Moon is also in the 12th, and exalted in Taurus.
Meaning of all this? You have a very strong focus on 8th and 12th house themes: a huge imagination; possibly, a very active dream life; possibly premonitions; perhaps some connection to "ghosts" at some intuitive level; a very intense interest in the occult, mysticism etc; and such things.
As possible "negative" manifestations we can have: patterns of self-undoing; self-sabotaging behaviors; feeling with psychological issues (fears, obsessions, compulsions) but not necessarily understanding the nature of them, or their origins; not having a sensation of direction in life; feeling kind of "lost"; having many emotional ups and downs in life; having had many sudden events in life, etc.
Many Lords (rulers) of houses are either in the 8th or the 12th. This speaks of a very private individual who likes to work in isolation or behind the scenes. Perhaps someone who has settled in foreign lands and/or who earns his living through foreign countries or multinationals.
Father might have been absent due to traveling a lot for work. Perhaps there was some kind of "loss" or "absence" regarding both parents.
Does any siblings of yours has either settled in a foreign land or work for a multinational company?
So Uranus (as the ruler of the MC and being in the 8th) is transiting your 12th house and being conjunct your Moon in the 12th that is the ruler of your 2nd house. So the MC and 2nd house are being connected, as well as the 12th and the 8th. Possible manifestations:
1. Besides the ones from the screenshots attached, there could be a sudden move to another country.
2. Some sudden event regarding mother.
3. The urgent need to change your career path and direction in life. Sudden changes in your finances, either as sudden gains or sudden losses.
4. The activation of deep psychological issues that need to be faced head-on and dealt with effectively.
5. The sudden activation of dreams/nightmares of a weird nature.
6. A desire/need for isolation.
7. Sudden new ideas/solutions to problems.
8. The reactivation of old wounds (possibly regarding mother or women) from the past.
Of course, the above are only possible scenarios.
I hope that helps

Picture attachments are visible to registered users only. (
Log in
)



Astro-Seek.com
System message: Post has been written by user goldenlion32, who already deleted profile on this website:
=====

I would think it would have to do with the degrees or 1st decan. Mine is 26 degrees in the 10th house. I have another friend who has 20 degrees in the 12th house. I think it depends on the Mahadasha as well since we´re in different ones.
Mine is Jupiter/Moon right now and clearing a lot of the Maternal side of the family karma from generations, the politics, the education, the religion/spiritual, psychology, etc.
While Uranus isn´t on the Moon quite yet, it´s near the Midheaven.
I think you do have to look at the 12th house as well since it´s what we don´t know is coming forward. Which can a lot of karma on the 6th/12th house axis. I always say they work together because that´s been my experience with people.
You have to look at where the North Node Cancer is at as well in your chart because it´s the Moon being in Cancer and what house.


sss666
»
Davis212
Hello, thank you :-)
I am using whole sign too, so summary my Uranus is in the 8th house in Capricorn, so is possible that this brings some really dramatic changes in finance or with mother or with some women? Is maybe can count with some relationship?
btw.I checked my birth time rectification and now its from 20.3.Uranus and when it was last time in 2007, it was relationship, but i dont know if i can count with something like same or so.
Anyway thank you for your opinion, amazing.


sss666
»
goldenlion32
hi, thank you for opinion.
so you think that is maybe some secret dangerous from 6/12th houses?
i have whole my life about secret and i cant imagine that it will be more "secret", if you know what i mena.


sss666
»
Davis212
btw.Peter, is any connect also to Mercury also ruler of his 1st house?


Papazova Maria
similar to moving or changing social status)



Moon calendar
Moon in

Pisces
Show calendar
»