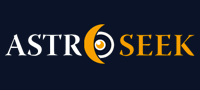 Astro-Seek.com Seek and meet people born on the same date as you ...
What is in store this year? - Discussions, questions
---
What is in store this year?
April 29, 2020 at 23:54 (UT/GMT)

Trainer15
What is in store this year?
Hi,

I am new to this forum. Can anyone tell me what they see for me this year in regards to family and career or anything else that stands out?

Thanks

Posts in topic

Trainer15
How do I get my. Chart on here?


Trevor77
It looks like family matters hasnt been good lately?
But career is set to last and is goin well


Trainer15
»
Trevor77
That's doesn't look like my chart under my name. I am a Leo rising, sun in Capricorn. Is that what you see?


Trevor77
The chart below is yours, your Sun is currently in your 10th house putting your focus on career,
Sun opposite Neptune puts like a misty illusion feeling, and mercury opposite neptune creates Confusion with ones thoughts on the matter
The Moon has recently gone through a return, so thats worrying alot about it, but most likely there is not much to worry about.
Uranus transiting 10th career, can bring new ideas careerwise, but opposing neptune the ideas may start to become unrealistic.
With uranus transiting 10th its best to be self employed, because the nature of uranus likes to be free from a boss figure
Changes in career direction are most likely too
Whats your current situation

Picture attachments are visible to registered users only.
(
Log in
)


Trainer15
»
Trevor77
Thanks for the reply. I did change my job in November. I was a Manager for 12 years and I stepped down. I still work for the same employer - 30 years! So far it has been working out but don't know if I want to continue for 6 more years in this position until retirement.
I have been very anxious lately because of Covid. I was allowed to work from home for the past month but that will be ending on 5/20. I am so worried about catching the virus. I am afraid to go back!
My family has been getting along fine. The major problems are both of my sons have been trying to have a baby. My older son has one child who is six and they have been trying for a couple years. They had at least 3 bouts with fertility treatments with no luck and my younger son has been trying for 8 months. I already have 4 grandchildren but do you see more coming?
Thank you


Trevor77
»
Trainer15
First I will explain about the transits, October this year will be very stressful for you,
Saturn is going retrograde back to your 6th house and Conjunct your Sun along with Moon Square Saturn which is not good for you.
The Chart ´below´ shows the baby situation, Unfortunately I couldnt find any new recruits to the family.
Your Sons partner.. is shown by 11th house ruler Mercury, so would need applying aspect (future happening) to her baby which is the 3rd house ruler Jupiter. There is no aspect, so no baby.
The Moons applying aspects while in sign of Leo doesnt make an aspect to the baby either. sorry to say.
Your sons partner is shown as combust in the chart meaning conjunct the Sun , this could be that she can not see a reason to have a baby at this time due to the covid crisis, which is understandable.
With the being afraid of covid, thats normal everybody is, id feel the same in your shoes. If there is other work you could do from home, then that would be better for you.

Picture attachments are visible to registered users only.
(
Log in
)


Trainer15
»
Trevor77
Thank you for the reply. I wish it was better news


Milagrin
»
Trainer15
Trainer may I interject here...
I am sorry about the fertility issues and that´s what I want to comment on.
Am childless and fertility issues are related to thyroid issues, folate, and Vitamin B12. (Heart disease, Lung Disease, and Diabetes BTW all related to thyroid issues too).
If you do some research you will find that if the baby is to have neurological damage its the body´s natural way of rejecting and thus fertility issues.
The reason why expectant mothers must be healthy is that they are literally eating for two and must get extra nutrition to pass on to the baby. Spinal Bifida for instance, is an issue related to low Folate levels in the mother!
Vitamin B12 crucial because, without the intrinsic factor in our gut, we do not absorb the vitamins and minerals as required, thus lowering our immunity too, fertility issues.
As for the thyroid make sure neither parent gets CT scanned (each scan is approx. 230 X-rays equivalent, the carcinogenic dye 120 X-rays equivalent) I recall when I was young doctors worrying we be getting more than 2 X-rays per year... Today it´s gone crazy!
Way back in the 50´s when pregnant women were X-rayed, the children would end up with tumors and cancers and took the Medical establishment many many years (after been informed that these X-rays were causing such horrific side effects) to stop such practices.
If I may be so bold as to suggest the following:
Get the Bates Method. This tells you how young black girls at an early age of 11 get taken by their grandmother to the woods to be taught when they are likely to conceive. It is very easy to know if you cannot find the book I will be happy to explain how it works to the mother to be.
Also, you might want to get the book by Peter D´Adamo (with Catherine Whitney) "The Eat Right Diet". No one diet fits all, because we all have different blood group. The wrong foods can adversely affect our health be it diabetes, weight gain, or loss, thyroid issues, etc.
Hope you didn´t mind my intrusion. You can message me directly rather than here if you want further information.
Milagrin


Trevor77
»
Milagrin
I was hoping someone else would comment, its open forum





Moon calendar
Moon in

Libra
Show calendar
»
Seek users born on
Seek users by nickname