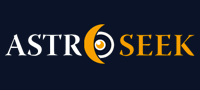 Astro-Seek.com Seek and meet people born on the same date as you ...
You´re a Chiron and they are Chiron - Discussions, questions
---
You´re a Chiron and they are Chiron
April 14, 2020 at 13:16 (UT/GMT)

Amdash
You´re a Chiron and they are Chiron
Let´s be honest, we all have that wound. And at times there´s no need to hide it. Thanks to a wonderful conversation I had with the intellectual known as Venus house, she and I were able to discern that the possible chances of my own father figure being too much of a hard worker was generally because of his Chiron and Capricorn. Always in fear of not being recognized, appreciated and losing stability as well as security.

This Capricorn and Chiron was clearly my father. I´m still not quite sure but I believe this is clearly him. Over my youth he expressed nothing but intense discipline and hard work and struggle with great dominance to instill it within me, but generally through the use of chores taking out the trash, washing the dishes, vacuuming, the work that you expect any child to do.

I won´t go too deep into my back history class will be a very long essay if I do. Rise I started understanding piece of myself I realized that my Chyron and cancer was affected greatly by his Chyron and Capricorn which are opposites in both earth and water respectively nonetheless.

The consistent attention to keeping a roof over our head, even though he was clearly a great father and still is as I was growing up I felt so emotionally neglected from him that I felt like he didn´t understand how to truly get in touch with me emotionally and internally and I also believe this is due to the fact that he was tired, as well as relied on simple matters as well as certain pieces of life to be able to help me understand how to maneuver myself in the street in your world. But the world that is within us all is not straight and narrow and reflects the outside greatly. And I do not believe he understood this in the slightest and had no clue how to truly approach it.

There is nothing wrong in on my dad´s part. He did an excellent job as a father and do the best he could and raising his son. I´m finally saying that my Chiron in cancer is emotional negligence and his Chiron and Capricorn is overwhelming discipline.

Express to me what your Chiron is, and has it played out into the world at large in front of you before? How have you handled it before.? Currently my Chiron in cancer is making me feel increasingly neglected and it´s definitely not from my father but from figures that I generally look up to and it´s not even their fault. How do you handle your Chiron?

Posts in topic

dani_mae1
I am amazed at how deeply you were able to dig on your Chiron.
I ponder mine and usually am left baffled. On Placidus it's in Taurus in the 5th house conjunct my mercury. How is that manifesting? An example is right here, instead of studies I'm obligated to complete, I'm on here taking pleasure in communication. These studies involve my life path, but yup, I choose to basically shoot the shit on social media. LOL.
I have many themes in my life that have reflected this aspect.
But it's Chiron. Doesn't have to go deeper than that?


Amdash
»
dani_mae1
I suppose depending on ones perspective of Chiron, it doesn´t have to be as vicious or as angry.


Amdash
»
dani_mae1
It just seems like that to me.


dani_mae1
»
Amdash
And with all the natal charts I have seen I would agree. It should be deeper.
But I'm blocked. I literally cannot think of how it manifests other than this silly way. It makes me feel inadequate sometimes. Like I'm missing the point totally.


dani_mae1
»
Amdash
Here's another way to look at a Chiron too. My moon is biquentile my Chiron. In my research in its various form it lends itself to healing. Self healing.
I am a self healer for sure. My past is dark and filled with traumas unspeakable. But, things that should have hardened my heart and made me cold to life have not at all. I truly utilize all the tools at my disposal to heal myself.
Venus house also allowed me to realize this in a convo we had today.
What a great gift she is. And today has been.


beep
Chiron in libra
Avoiding any kind of relationships whether romantic or just friendships
Bullied ofc since a child but nothing drastic.. I was too sensitive took it to heart as always. Along w that I did everything I was told to do including staying away from anyone who wasn't family or a girl otherwise I'd get a beating LOLL so basically ostracized myself from the world ? I guess this might have to do w my social skills? Yes I come across as friendly and charismatic blah blah but then I get really awkward and weird lol especially w guys I'm into. I will somehow shut down and never talk to you hahaa, it's also easy for me to cut people off... since never really friends to begin with


beep
Loll chiron libra emotional distancing yes
Now in 3rd house... never dealt w any speech impediment issues but for sure you can say I've dealt w other "hardships" ???



Astro-Seek.com
System message: Post has been written by user David Evans, who already deleted profile on this website:
=====

I have a Chiron in Libra. And I can say that every relationship, no matter what type, has so much pain attached to it.
And since my Chiron is in 3rd, I never feel like my words matter, despite my efforts.
I´ve just had to learn that I´m going to deal with those pains regardless, and that there is no escape anyways. Might as well live my best life I can, and honestly stay away from more binding relationships like romance until I´m more secure, and only when I find a partner that isn´t more of a hindrance than a gift to me.



Astro-Seek.com
»
beep
System message: Post has been written by user David Evans, who already deleted profile on this website:
=====

Never knew you had a Libra Chiron in 3rd as well?
Unless I´m reading wrong.
How´s that going along now?


Amdash
»
dani_mae1
And I hope it continues to be a good one for you.


Amdash
»
beep
I can relate with you on the bullying in the being friendly as well as feeling awkward.



Astro-Seek.com
System message: Post has been written by user darkneptune, who already deleted profile on this website:
=====

My Chiron is in Sagittarius in 3rd. I have problem with communication because of this placement. I feel like something stuck in my throat while I have to publicly speak or in front of large group of people. I want to say something but I feel like I can´t. I start to stammer. I hate that. I don´t know how to confront fear of speaking.



Moon calendar
Moon in

Leo
Show calendar
»
Seek users born on
Seek users by nickname