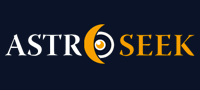 Astro-Seek.com Seek and meet people born on the same date as you ...
Why do I keep quitting? - Discussions, questions
---
Why do I keep quitting?
February 21, 2020 at 23:14 (UT/GMT)

lily618
Why do I keep quitting?
Whenever I thought I find my dream job either I had many hardships or I quit somehow. I´m so tired of starting all over again even though I can easily find jobs. I have never felt satisfied. Is there anything in my chart indicating this tendency?

Thank you in advance!

Posts in topic
February 21, 2020 at 23:23

Yesod
Your MC is in Gemini which means you want to know a bit of everything but nothing really in depth. This could explain why you get bored quickly.

February 21, 2020 at 23:35

goldenlion5
I agree. You have Air in your work houses. But you also have Pluto in the 3rd and Mars on the cusp of the 7th. Which deals sometimes with co-workers or business contracts. Which Pluto is where you usually want to give up when things get hard and crash and burn, regenerate, and rise from the ashes.

February 21, 2020 at 23:40

lily618
»
goldenlion5
Yeah I´m about to throw away a very promising business contract because I hate my colleagues, it´s unbearable to work with them


February 22, 2020 at 00:18

fishscales
Yeah I agree with MC in Gemini...could be very butterfly-like career wise...
Ruler of the 10th is also in Aries...a sign great at starting, but not neccesarily finishing...


February 22, 2020 at 01:53

Astro-Seek.com
System message: Post has been written by user spiral, who already deleted profile on this website:
=====

mars square midheaven clearly

February 22, 2020 at 04:33

fishscales
»
spiral
That´s a good catch, and apparently everybody somehow missed it...
Probably even the number one reason for the OP´s troubles...
I wonder if they are quitting some of the jobs due to interpersonal conflicts, with Mars conjunct the descendant as it squares the MC...
OP?
I also think there´s validity to the other influences mentioned: Gemini on the 10th, etc. It´s all working together.

February 22, 2020 at 11:53

tom provan
Hi lily
Quitting
You have your sun in Aries. Aries is a cardinal fire sign. Meaning you like to get going and get started on new things, and you can get bored soon after. Cardinal signs are like that. Your suns your identity the "I" that you belief is you, your identity. The sun is squared Neptune, this shows that you do have the tendency to make up reality, you don't see what is really in front of you. That said Neptune is at home in mutable water signs, that means you express yourself in an adaptable and emotional manner. But Neptune is in Capricorn a cardinal earth sign. This will help you in this case as you will have to express your intuitional tendencies in a controlled down to earth manner, and at the same time in a manner that causes you to keep moving foreword. The aspect is a square so you can develop some tension when you feel you don't understand what's going on. As you can see Neptune is conjunct Uranus. Aquarius rules your 6th house of work as opposed to the 10th house of career. Aquarius on the 6th house of work, health, and service will have you looking at jobs with a detached focus. You would tend to look for change, and also jobs that are somewhat unorthodox, or out of the ordinary. Uranus is in Capricorn the normal ruler of the 10th house of careers and it is as I said cardinal earth. Uranus likes to intellectually express itself as an air sign. It will have to express itself in more of a down to earth manner, and yet still be an aggressive starter. Uranus causes sudden unexpected circumstances to arise. Also, we need to take into account the fact that you have Saturn ruler of the 5th house of recreation, sex and love affairs, and children, on the cusp of the 6th house of work. Saturn can stop you dead in your tracts.
We will go to the other luminary for a minute. The moon, the moon is your habitual mind, your emotional mind. So, your sun, your identity thinks up an idea. It needs to be passed on to the moon, your ability to turn it into a subconscious habit, and you need to then stop thinking about it and let it do its job in the background to get you what you want. Your sun is in opposition to your moon there is a constant tug of war between your conscious and subconscious mind. You need to deal with this in a constructive way.
So, we have you constantly changing jobs just because you like something different. And you expressing your identity that way and in constant tension with you habits. With the fact that you don't see reality very accurately and you tend to get distracted by romance, sex, or recreational pursuits. Now to deal with that the habitual tension you have, you are in a good aspect to Saturn. So, you will have to define your boundaries and stick to them. for a reality check. Dealing with Neptune Uranus you have Pluto. Pluto rules your 3rd house of communication and is in that house and sign, so it is strong there. Pluto is unbelievably intense, and is a fierce house cleaner. You will recognize in you, a force in you that you have used in an adaptable way to throw out of your life things that don't work for you. This is a sextile aspect so you will need to use willpower and to put forth an effort to use this talent you have and bring it to bear on dealing with, and throwing out things that no longer serve you, that you have imagined you wanted but didn't, and things that distracted you from the goals that you set for yourself the sun in Aries.
To put this in perspective for all of 2019 there was a Pluto Saturn conjunction right on your Neptune Uranus conjunction in the 5th house. This came to ahead at Christmas and again around January 12. Being in the 5th house it would affect romance and friendships. You have a little while about 6 months until your Saturn return. This happens every 28 to 30 years. The first one is very important. You will be working very hard to get things to work out for you. A Saturn return is like a graduating, not that everything gets better just that you now have enough life experiences to put a plan together. And the Pluto Saturn conjunction is a new 34-year cycle just starting. So, Saturn is moving away from Pluto which will stop things falling apart and give you structure to move ahead with. As I said you have to finish the Saturn return. Once transiting Saturn is past natal Saturn you will be moving foreword. In march 2020 and for a total of 3 times in 2020 Jupiter will conjunct Pluto. This will give you an opportunity and a direction to fill the space created from the Pluto crash and burn. The 2nd time Jupiter will be retrograde in the middle of the year this will give you time to think about your options, and the 3dr time in November it will go direct and you can move foreword in a new direction. Just some information.



Moon calendar
Moon in

Gemini
Show calendar
»
Seek users born on
Seek users by nickname