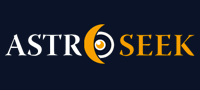 Astro-Seek.com Seek and meet people born on the same date as you ...
Reincarnation (return) - Discussions, questions
---
Reincarnation (return)
February 12, 2020 at 15:52 (UT/GMT)

fishscales
Reincarnation (return)
Reincarnation is something that´s discussed alot on the forum. (You know, when we´re not talking about oral and anal sex.)

As such, I wanted to share my views on the subject, for the main purpose of making it clear what exactly I am talking about when I discuss such matters, as I often do here.

Saying "I think" and "I believe" every other sentence can become tiresome, so I am going to make my statements in a matter of fact way. Of course, the reader need not take them as fact.

First of all, "reincarnation" is not the correct term for what we do when we are reborn into new physical bodies. Reincarnation is something that masters like Jesus and Buddha do. What we do is return. We are thrust into a physical body to pay karma and (because we have made a habit of it) to fulfill the desires of our ego. That is all. Awakened masters who reincarnate choose the time, place, and circumstances of their birth, because they have the freedom to do so (less karma, due to less ego.)

Most modern new age theory has it that we all choose the circumstances of our rebirth. This notion completely violates the law of cause and effect. We, everyday people, are simply born into the circumstances that are karmically appropriate to us. We have zero say in the matter. Why do the new agers believe we suddenly become these enlightened beings after physical death? Signing "soul contracts" with angels and such, while we are completely ignorant of such things before physical death? Our level of consciousness is the same, regardless of whether it is housed in a physical body or not. The reality is, we are as asleep after death as we were in life.

***

Once the soul attains the human level of development, it is granted 108 existences in which to achieve Moksha, liberation, resurrection, or whatever term you want to put to it. This is represented by the 108 beads of Buddha´s necklace, among other things. Our souls, or consciousness, have evolved from the mineral kingdom, passing successively, over vast periods of time, through the plant, animal, and finally, the human kingdom. This evolution occurs along the evolutionary arc of the wheel of birth and death, or Samsara. If we fail to attain liberation when our cycle of existences is up, we embark on the devolutionary cycle of the wheel, and round and round it goes. The ultimate purpose of all true spiritual practice is to liberate oneself from the mechanical wheel of birth death.

Although not terribly important in the grand scheme of things, the astrological implications for 108 existences would be that we are each born into every zodiac sign a total of 9 times (12x9=108). You can study the numerological significance of each of these numbers if you´re interested. There are some good articles about the numerological significance of the number 108 online.

Keep in mind that intellectual knowledge of any of this stuff does not confer any kind of spiritual wisdom, power, or experiences upon anyone. It is not indicative of "enlightenment", I can assure you.

As I said earlier, I just wanted to clarify my position on the matter of reincarnation/return since it is discussed here often.

Posts in topic


Moon calendar
Moon in

Pisces
Show calendar
»