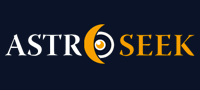 Astro-Seek.com Seek and meet people born on the same date as you ...
Career advice - Discussions, questions
---
Career advice

July 7, 2018 at 18:02 (UT/GMT)

Astro-Seek.com

System message: Post has been written by user Armin45, who already deleted profile on this website:
=====
Career advice
I'm interested in either working as a history teacher, psychologist or as a politician. What seems to be the best choice or is there something else I should do?

10 years ago I was studying political science but I gave up on it. I feel it's something I'm meant to do yet I feel politicians represent the worst of society because they are unethical. In some ways, I identify with that which is what disturbes me the most so I feel like I'm running away from myself. It's like there is a really dark personality inside of me that I keep locked up. It's really difficult to control it.

With the history teacher thing, I have always enjoyed history and I really hate being micro managed. I can make my own curriculum and won't really be micro managed as a result. Of course I'll still have to deal with school administration but I know I will definitely clash with them.

The other option is psychologist. I find myself to be good at understanding people through their body language, behavior and emotions. A lot of times I feel like I intuitively know how other people are feeling. I'm a very poor math person though and i would need to a whole bunch of statistics...

Picture attachments are visible to registered users only. (
Log in
)

Posts in topic

ShriSaiganeshE-jyotish
in case suggestions appeal, do share feedbacks how true-false-insightful,
traits-talents-health-events-prospects-plans etc etc, technicalities apart :
jup lord 9th for luck over creative taurus first,
aptitude for banking, hotel management, advisory-teaching roles;
wear yellow sapphire over pendant touching heart;
jup over first house overall protective of chart;
retro sat lord 10th for career, negating to 9th sag for luck,
jup debilated aspect over cap 10th for career-recognition;
acq-sat inimical-malefic for aries asc,
stress-delays in income-gains-friendships-relationship;
inimical sat 9th sag stress-delays in luck-edu-father-travels;
aptitudes for law-justice-technical-mechanical-distant travels;
settling at 36+
sat aspect own acq 11th, protective of income-gains,
but not good for health of friendships-relationships;
sun-sat opp great stress in luck-edu-father-travels-siblings-initiative;
observe fast sat evenings taking milk-fruits or as per custom;
retro sat towards scorpio 7th,
stress-delays in marriage-relationship-vocation;
research-occult-forensic aptitudes;
abdominal-urological-thigh issues;
currently sat for 4-5m retro towards natal sat sag 9th,
calling for long-term decisions of life, impacting next 30yrs;
sat direct own cap 10th coming 2yrs,
generally good for career prospects;
cap ambitious and hardworking, good at event management;
sat 10th however prone to rise-fall to care;
inimical sat 10th prone to stress-delays in career though;
prone to knee issues;
jup taurus and retro sat scorpio opp,
misjudgments-missed opportunities, strained health-relationships;
currently jup lord 9th for luck, transit scorpio 7th for marriage-vocation,
trine own pisces 12th for foreign lands, spirituality;
trine moon cancer 3rd for communications, singing, travels, counseling-teaching roles;
moon cancer perceptive-intuitive;
asc lord mars with rahu NNode over pisces 12th for foreign lands;
prone to rise-fall in life; toxic health issues, inflammation of feet etc;
prayers for ancestors, observe fast No-moon evenings taking milk-fruits;
wear brown hessonite over pendant;
ketu separative SNode virgo 6th, accident prone, job separations;
hyper-critical attitude, good for audit, quality control, editor roles;
separative ketu now 1.5yr transit inimical acq 11th,
detachment from income-gains-friendships-relationship;
pain-injury-surgery arms-shoulders-ears-legs-sciatica etc to care;
offer red flowers at the alter at home wed evenings;
mer-venus retro gemini 2nd,
literary-oratory-artistic-astro-business analyst aptitudes,
better at written communications; instrumental music;
sun gemini 3rd, business analyst, impressive writings, admin aptitudes;
moon 3rd cancer, could think of psychometrics and counseling roles;
sun lord 5th for luck-edu-position;
wonder whether could think of becoming international
forensic psychoanalyst/forensic director-trainer-fiction writer etc
do ack, promptly share-discuss pointwise ground feedbacks
how true-false etc, ideas to reflect-adapt-integrate, and the remedies,
wishing well, kshantaram


Trevor777
I would say go with Psychologist, and you can use the astrology with that too,
your rising sign being aries, so your mars in pisces will give the biggest clue to what you should do, and with this in the sign of intuition, and neptune planet of intuition at your mc in capricorn, its gonna be something where you use your intuition all the time in an organised analytical way,
with pluto in 7th of social, i would guess this means making profound impact to peoples lives, and uranus/saturn in 9th, can easily mean using organised knowledge,
with your personal planets in gemini in 3rd house, making your an excellent communicator, and you do this in many different ways in a nurturing way due to the moons influence in cancer in 3rd house,
your venus conjunct mercury in Gemini on cusp of both 2nd and 3rd house, means you love helping others via communication/writing for financial gains,
and your sun in 3rd house, means others will feel very comfortable engaging in conversation with you, on a personal level.
your jupiter in 1st house in taurus, means your opportunity is being a reliable dependent communicator, that people can trust, and with your 1st ruler being Taurus makes you perfect for helping people with there problems as you will never give up on them, and will have some empathy for there well-being with mars in pisces.
your aquarius which i neva spell correctly lol, ruling your 11th house of friends, means you are likely to have many friends in life, making you a very sociable person, this helps with the psychology, and creating a connection with your clients. Aquarius in 11th also will mean you have an original approach to connecting with people, and you will always have new ideas to help people aswell with this placement.
scorpio in 8th of transformation both passionate and manipulative in approach to transforming peoples lives.
also with cancer ruling IC, will make it feel very natural to you being psychologist as you will have grown up with this natural tendency.
Either that or you could be a yoga instructor, or get involved in the paranormal, because mars and north node in 12th house must make you a spiritual person, i don´t think teacher is the right path for you though



Astro-Seek.com
»
ShriSaiganeshE-jyotish
System message: Post has been written by user Armin45, who already deleted profile on this website:
=====

There has definitely been a lot of missed opportunities for me and part of that is up until a couple of years ago I've made my choices based based on logic instead of emotions.
I've been on doing physical therapy on my left leg, knee and my left shoulder the last three or so months so I have had issues with them.
Many delays in delays in just about everything. Sun opposition Saturn is very difficult.
A lot of people think forensic might be for me
Detachment from friends...yes. Recently, I stopped being friends with someone and don't want to talk to that person ever again.
With the luck marriage part, there is someone who does like me but I don't think it will work. She is elusive and feels like a giant fog (my sun and moon opposition her Neptune)
I do have an affinity for law and justice but it's rather extremist
Not bad


ShriSaiganeshE-jyotish
»
Armin45
Armin,
Appreciate the prompt candid feedbacks,
Not bad - not as good?
any major disagreements.
best wishes.
ps : sat opp venus craving for affection but difficult to manifest,
mer-sat opp tactical, manipulative, negotiative; statistical skills;
prone to mutual health issues in marriage-relationship.
currently retro sat towards sag opp venus these 4-5m;
hope year end come 019 jup move to sag opp venus,
promotes relationship-family to watch for.
sun lord 5th for luck-romance etc
rahu transit leo 5th involving foreign relationship perhaps.
rahu pisces 12th for foreign lands seeking sensitivity in life
- learning to be sensitive;
lords 1/7 mars-venus over pisces-gemini square, unfriendly signs,
relationship through mere attractions, but challenge in the relationship.
jup aspect scorpio 7th protective of relationship-marriage.



Astro-Seek.com
»
ShriSaiganeshE-jyotish
System message: Post has been written by user Armin45, who already deleted profile on this website:
=====

Not bad as in it was pretty accurate



Astro-Seek.com
»
Trevor777
System message: Post has been written by user Armin45, who already deleted profile on this website:
=====

I don't think my Mars will help steer me in any way. I have Sun conjunction Chiron and Neptune conjunction Midheaven.
I also have two stelliums forming an opposition towards each other causing a mental overload.
I am not very fond of organizing things at all. I thrive under chaos and short deadlines.
I never had many friends, always felt like an outcast and I don't fit in with anyone. My extremely individualistic nature combined with my difficulty letting my emotional guard down contributes to that as well.
I thought of teaching because I have a stellium in the ninth house and my ninth house its ruled by Sagittarius.



Astro-Seek.com
System message: Post has been written by user Armin45, who already deleted profile on this website:
=====

One more thing: Is there a reason for this really dark personality inside of me? Is it because I´m a seventh house Pluto person or the fact that my Sun Pluto aspect is negative? I also think it´s absurd Scorpio rules my eight house when nearly all of the degrees of it are in my seventh house.


pilipili
Wow, your chart is fascinating just had a quick glance but this one deserves a good study.
You are as dark as it can get, Pluto is in Scorpio and another bunch of dichotomies that are on ur chart must have u pulled by opposing forces quite strongly.
I´m very Scorp I get u. People don´t get u.
is your chart , the one on ur profile accurate? I mean you birth minutes are spot on ??
From a quick glance I would say become a homicide detective, or forensic
I think you are so genious that your brain works too fast for anyone even sometimes yourself to get u. Have u tested ur IQ???
You need an outlet to all back and forth that happens in your brain have u tried piano? Or some other music instrument I bet u have a talent u don´t know. I would take more time for myself, try to work less and find a hobby that keeps ur mind busy and entertained like mystery murders, chess or something like that.
Eventually you are going to have to let love come in, you could be immensely transformed by a love relationship. But for that you will have to let ur guard down.
Did something difficult/ hard to deal with happen with your parents ?
Much love



Astro-Seek.com
»
pilipili
System message: Post has been written by user Armin45, who already deleted profile on this website:
=====

Birth time is accurate.
Never had an iq test. I know i could write the entire alphabet in my native language when I was one year old. I'm always having philosophical thoughts in my head about morality and ethics. When i was in school, I could get away not studying because I instantly understand the subject. I don't pay attention to the details at all about anything and look at the big picture instead. I do have an overactive brain. When I read a book, I read it so fast that I'm still able to make sense of it despite skipping some parts.
Don't play musical instruments but i do listen to music because it helps me concentrate. I do play chess fairly often and have my own chess set.
There isn't anyone out there for me. My seventh house Pluto intentionally cause power struggles in relationships
I do not like my father. That is the nicest way of putting it. He is a massive control freak, paranoid, makes careless accusations about everyone and believes he is always right about them , has an explosive temper and is very violent.
I get along with my mother to some extent. I don't respect her for being spineless. She should have divorced my father at least 20 years ago.


madison
Hello Armin...I can say you would be very good psihologist..but also i am sure history will be the best choice for you...(you have moon in Cancer in 4. House.. Capricorn on MC.)... and your Sun & Mercur in Gemini in 3.house is excellent for teaching..Stelium in 9.house also is very significant for teaching..and it shows you could be very interesting in some resurching,investigations,very talented for astrology...also you are very unusually and interesting person with some extra talents, very rare..(for example an extra memory ).. .Pluto in Scorpio and Moon in Cancer is good for psichology..next two year(2018-2020)will be very significant for your carter,especialy 2020..start of working,new job...maybe for you it will be the best to have your own job..be your own boss..cause you could have problem with authority..relation with your father could be very difficult also..inside of you there is some struggle between new and old..like sometimes you want some changes in your life but at the same time you feel blocked to do so...that is preety tough aspect.. i wish you all the best..Pozdrav iz Hrvatske!!


pilipili
»
Armin45
Take the test is fun and I´m sure you ll score quite high!!
It´s great that u already use music and chess to turn down that computer that is ur head ?
Please don´t say that:
"There is no one out there for me´"
How about lowering ur expectations? I think u like women with fine waist and long hands, emotionally someone homy. Subconsciously you may even be looking for someone that mirrors ur mum ?
Don´t be harsh on her, she did the best she knew.
After all those replies are u convinced about what career u would take??
If u so keen on ethics/morals and if you are passionate about it must find a way to incorporate those in the chosen career. So u won´t wet bored.
Can I ask u something? As per one specific technique (that I´m testing) ur chart indicates that there could be murder in maybe Neighbours, siblings or related to 3rd house in foreign place (from ur country) or related to 9th house



Astro-Seek.com
»
pilipili
System message: Post has been written by user Armin45, who already deleted profile on this website:
=====

It has nothing to with expectations. Just about every single woman I'm physically attracted to has different ideas on what they want in a relationship compared to me. The ones that do fit what I'm looking for are ones that I'm not attracted to at all. I have too much Uranus influence.
No, I like women who are fiery, stubborn, hard to read, intense and a bit argumentative so really a mixture of Scorpio and Sagittarius. My mother is the reverse.
I had a couple of relatives who did suicide. No siblings. One of which has been my aunt. She was living with depression for many years. The other person was my second cousin. He robbed a store. Police were chasing him. He jumped inside a river to escape from them but ended up drowning. He had a lot of different mental issues and was put in a mental institution.


pilipili
»
Armin45
MMMmmm maybe you will find someone in here



Intersting, normally a man will like phisically what Venus shows in the chart and mentally what the moon shows in the chart so that did not work in your case

The suicides explain the "kill or be killed" energy that the other technique had suggested.
Thanks!! keep in touch



Astro-Seek.com
»
pilipili
System message: Post has been written by user Armin45, who already deleted profile on this website:
=====

Oh, well as far as Venus Sign are concerned I like Aries Venus and Capricorn Venus.
As far as Moom and Mars sign is concerned, I like Scorpio.
As far as Ascendant and Mercury are concerned, I like Sagittarius and Aquarius.



Moon calendar
Moon in

Sagittarius
Show calendar
»
Seek users born on
Seek users by nickname