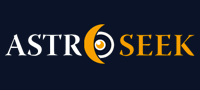 Astro-Seek.com Seek and meet people born on the same date as you ...
Nikola Tesla and Roger Boscovich / Rudjer Bošković - Discussions, questions
---
Nikola Tesla and Roger Boscovich / Rudjer Bošković
December 14, 2019 at 12:43 (UT/GMT)

nutelina
Nikola Tesla and Roger Boscovich / Rudjer Bošković
For anyone who is interested in how science came to be science, and maybe comprehend Serbian, Kroatian, a nack for history, Slavic culture, Slavic thinking?
Where do brilliant people come from? How rare are they? Birth are not completely random neither are love affairs and where children ahem come from

I´m thinking to know yourself you have to go to the edges of what you can accomplish, try your best. I always had this feeling of being alive and having a goal not sure why the world is in such a mess and when you can see you are not alone and giants have been here before you, you´d probably think why do I matter? Hasn´t everything already invented yet?
But it seems life goes in cycles and thus we can look into the past to look into the future. However there seems to be an establishment, mainly English speaking, who try to stay in place, put their version of the greatest people in the media, black holes and what not... but in the end the emperor has no clothes.
Hence I want to invite you to look into Nikola Tesla and people he was influenced by. Tesla has many many patents and a shroud of mystery which might be on purpouse or not.
So I wanted to know where did Tesla get his inspiration from and possibly looking into Rudjer Bošković, his birthchart and compare the great thinkers to find out where does sicence and critical thinking come from?
Last but not least, never be afraid of the buzzwords!
"In 1758 Roger Boscovich (1711-1787) published his monumental work "A Theory of natural philosophy reduced to a one unique law of forces that exist in nature". The Theory has had a major impact on Boscovich´s contemporaries and resulted in many followers in the 19th and at the beginning of the 20th century. Today it is no longer present in the curricula of schools and colleges. Apart from the few individuals, our contemporaries, even highly educated people, know almost nothing about Boscovich. His life, scientific activity and philosophical views, as well as his influence on contemporaries and followers are dealt in this monograph. His Theory is actually the very first quantum theory. He was the first one to draw the orbitals by which a particle moves around particles located in a center and explain that by transition from one orbital to another a particle either gains or loses a certain amount (quantum) of energy. His primary contribution was to the discovery of the structure of atoms of chemical elements. He pointed the possibility of existence of macromolecules (i.e. polymers) and nano-tubes, described the structure of these materials and their basic properties, and also the structure of diamond and graphite. Following his line of thought, the ideas of neutrino, quarks and gluons can be reached. The foundation of his theory is Boscovich´s curve that describes the change in force between the particles of matter depending on the distance between them. We listed a dozen examples that confirm the validity of Boscovich´s curve at several levels in the hierarchy of matter - of nucleons in atomic nucleus to the colloidal particles. The value of Boscovich´s Theory is reflected in the multitude of ideas that sprout from it and that can be used to solve some of the problems of modern science. With some adaptation of Savich-Kashanin theory, we can obtain significantly more accurate calculations of solar planets densities, the volumes of matter at critical point conditions and in some other characteristic states of matter and the more correct interpretation of the mechanism and kinetics of the polymerization of ethylene and methyl methacrylate. A comparison of Boscovich´s understanding of attractions and repulsions, as the essence of matter, with the understandings of Hegel and Engels are presented, too"
Dragoslav Stoiljkovic University of Novi Sad about Rudjer Bošković
https://www.youtube.com/watch/…
https://www.researchgate.net/public…
https://www.researchgate.net/profil…
https://www.linkedin.com/in/…
Tesla:
https://www.britannica.com/biograph…
https://www.quora.com/Was-Nikola-Te…
https://www.quora.com/How-was-Nikol…
http://xpo6.com/was-nikola-tesla-a-…
https://www.serbia.com/about-serbia…

Posts in topic


Moon calendar
Moon in

Virgo
Show calendar
»
Seek users born on
Seek users by nickname