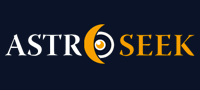 Astro-Seek.com Seek and meet people born on the same date as you ...
You DEFINITELY have to read what happened to me today - Discussions, questions
---
You DEFINITELY have to read what happened to me today
November 3, 2019 at 16:00 (UT/GMT)

BoyakashA
You DEFINITELY have to read what happened to me today
I´m legit freaking out while I´m typing. DID I JUST HAVE A FLASHBACK OF A PAST LIFE???? Shit, let me catch my breath...
I´ll begin by telling you that I had a dream yesterday. Now...this effing dream...it felt more real and vivid than real life itself, like each and every senses of mine were at a 100%. It definitely wasn´t a lucid dream since I had no control. I wasn´t in this reality.
1st Scene that I remember: I´m seeing myself standing in front of a big oval mirror stroking MY LONG ASS RED HAIR, WEARING A WHITE NIGHT DRESS, AND I HAVE A REALLY PRETTY SLENDER FACE WITH FRECKLES AROUND THE NOSE! God I looked hot for a girl but she was looking sadly at herself :( I could feel the emotion, a heart aching one.
2nd Scene: She´s standing on a wild grass plain with a cliff some distance away from her on which is a dark grey castle with flags. It´s sunset and she´s looking at me with a bouquet of white roses in her hand. Please do note I´m not in her body now and I´m the one in second person view watching her. She´s is approaching me with the wind blowing and it´s peaceful as in no one is around us, not even animals. Her eyes are similar to Natalie Portman´s but much sharper.
3rd Scene: She´s in a street wearing a golden dress (worn by royalties) with this really fancy hat on with this pink colored bouncy puff on it. She´s on a platform with many kids, women and men watching her from below and I´m in the crowd watching her too. She´s dancing

AND she looks at me like she knows who I am with this very intense throbbing energy between that caused me to wake up.
Now I´m awake O.O with my eyes literally like that looking at the dark ceiling.
Fuck why did I had to wake up I´m regretting it now. Plus throughout the whole day I´ve been feeling very low and sad just like her in that dream, my chest feeling really heavy and my eyes don´t wanting to remain opened and occasionally my eyes getting teary.
Coming back to you guys, does this have to do with intuition or third eye because I´ve been doing a lot of tarot readings online recently? Does this kind of stuff awaken you spiritually?? Will I start having experiences like these more from now on??? Should I stop doing this because I don´t how more weirder
and paranormal it might get if this continuous.

Posts in topic


Moon calendar
Moon in

Cancer
Show calendar
»
Seek users born on
Seek users by nickname