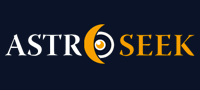 Astro-Seek.com Seek and meet people born on the same date as you ...
What does my chart say about my life path? - Discussions, questions
---
What does my chart say about my life path?
October 27, 2019 at 17:27 (UT/GMT)

YaziDiLong
What does my chart say about my life path?
I´m trying to find what my lifes purpose would be in service to other people. I thought maybe my chart would give a general direction.

Posts in topic

December 12, 2019 at 21:49

Astro-Seek.com
System message: Post has been written by user practicalmystic, who already deleted profile on this website:
=====

Hi Yazi,
I´m pretty new here so I don´t do a ton of chart analysis but I´d love to take a crack at yours! So you´re trying to find your ´life path´ which is a pretty broad term in of itself, so I want to separate it into four distinct categories of what I personally find useful: Love, Career, Internal development, and External impact. To determine your ´life path´ from my point of view I´ll break it down through these lenses in a more generalized reading.
=+=Yazi´s Life Path=+= (Sorry for the text wall)
-Love:
Venus (symbolizing relationships and bonding) is in Virgo and your 7th house (romance) is empty. In the sense that planets symbolize the individual and the houses speak more to the external environments or influences, this tells me that your love life will be as much in your power as you desire. Earthy and Taurean Venus is a little more driven than the sign it´s in, Virgo, whose abilities lie more in the power of observation and analysis. Paired with Jupiter´s (path of positive changes) natural expansion and grace in Virgo, the chart suggests your love life will be at its best when you relax analysis and instead rely on fate to provide.
-Career:
Your 6th house (career) is also empty, which to me suggests something of a ´blank slate´ with regards to your career opportunities. To find your niche, you will have to choose your path; this is a huge gift! Your North Node (path of growth) points to Capricorn and suggests huge challenges and rewards for more rigidity and structure to your life, which the right career may help to develop. Lastly, Saturn (ruler of the difficult but necessary life lessons) is in Aquarius, perhaps suggesting that putting your discipline towards community efforts (activism, teaching, politics) would be a great path for you.
-Internal Growth:
Looking at the Sun (Conscious identity) is a great way to see one´s current state of internal being, mixed with the Ascendant (Expression of identity) and the Moon (Subconscious identity). Having the asc and sun in Scorpio suggests a high level of confidence in who you are as an individual, yet the Sagittarius moon suggests to me that you desire a solid purpose and defined life direction that an immature Scorpio influence could throw out of wack. This would create an external reality that´s not really in-line with how your mind wants things to be, and while that´s true for most humans in this world, for you the struggle to find purpose and direction is your highest life challenge.
A note on your Sun (identity): It´s in the 12th house which suggests inner self-doubt and a desire to be successful in the eyes of others. In tandem with your Chiron (your deepest wound) being in Leo. All of this suggests, to me, that you have limited faith in your abilities or ideas of self-worth over that of societal or familial expectations of success. If that´s the case, try to develop some positive internal dialogue and recognize that you are in charge of your own destiny. Your North Node (life challenge) may be a challenge to create your own internal standards of success and work towards them.
External Impact:
Your Scorpio Sun (Conscious identity) and Ascendant (External expression) are having a little party with Pluto (Power and the unknown). Your strength is intense and likely wavers between having too little impact and far too high impact. Your life path will be a balancing act with a great deal of power, and once your Sag moon (internal identity) has a place for its directed fire-power, enhanced by the Mars (drive and motivation) also on your ascendant sign.
=====
All of this is to illustrate your personal power as you go along your North Node in Capricorn--your suggested ´life path´ to responsibility and structure, away from the comforts of home and a nebulous emotional state.
Here´s some other highlights that don´t fit neatly in any category but might give an idea as to where you want to go next:
-Your Mercury is well-aspected suggesting intelligence and great speaking ability (conjunct your moon sign which suggests you speak from the heart). The Part of Fortune is also here, giving me the idea that your speaking abilities are where you could obtain some great personal wealth.
-Your North Node has a stellium of Neptune (Dreams, creativity), Uranus (Revolution, disestablishment), and Lilith (Resolve and fighting purpose) in the 2nd house (material stability). I think you have a revolutionary ability. Journalism and activism would be your bread and butter. Working with homeless individuals (people whose 2nd house has taken a hit) may be a prosperous avenue. You are not someone who can sit down at a desk job.
I left this last for a very specific reason. I´m going to draw back to the ´blank slate´ I´d talked about in the Career section; your chart leaves a lot of room for you, yourself, to decide your path. If you do not harness your personal power in constructive ways, like anyone, you might hurt people. I don´t know you personally, but if you have as much power as your chart says you have, you can craft your own destiny and will be highly capable at it.
TL;DR: Speak your truths, work on balancing the inner-world, serve others by fighting constructively. From following the Node´s suggestion to establish and re-structure yourself in /your own image/, you will find success.
...thanks for sitting through this! I hope this helped a little


Picture attachments are visible to registered users only.
(
Log in
)

December 15, 2019 at 16:22

YaziDiLong
»
practicalmystic
This took me a while to get through. I appreciate very much your time effort. I realize there isnt a pin point answer to my question but your response had helped point me in other directions which is very helpful. Thank you.


December 15, 2019 at 18:07

Astro-Seek.com
System message: Post has been written by user darkneptune, who already deleted profile on this website:
=====

Like your birth date

Btw, you have Mars in 12th just like me. I heard that this is very bad position for Mars because it brings contradictory to person´s character and most important - "knowing what you don´t want, but not knowing what you want". I relate to that, don´t know about you.


December 15, 2019 at 19:16

Astro-Seek.com
System message: Post has been written by user Moon_Queen, who already deleted profile on this website:
=====

Sorry for being this direct but your life path is to remain perfect as you are. Saint.
Pl-So-Ma-AC. Materialisation of Hiher Self.
Pars Fortuna 1stH conj. Moon. - hapiness trough your selfexpression and expression trough emotions
Jup 10thH - teacher for masses...
I don´t know what condition are you in right now, but you suppose to be a simple spiritual ligt-house...

December 15, 2019 at 23:34

YaziDiLong
»
darkneptune
Hey happy late birthday, brother. I can relate to that in a way. But it also seems like a pretty common thing in human physiology.

December 16, 2019 at 13:19

YaziDiLong
»
Moon_Queen
Hi moon queen. I feel like I´m in the best shape of my life inside and out. I like the idea of a spiritual lighthouse, as you put it. But I dont like the idea of public interaction. Online on sites like this one is the extent of my socialization. By my own choice I dont have friends.


December 16, 2019 at 13:38

Astro-Seek.com
»
YaziDiLong
System message: Post has been written by user Moon_Queen, who already deleted profile on this website:
=====

Well, internet is today´s Agora (
https://en.wikipedia.org/wiki/Agora
).
Now, thnx to the internet we have an opportunity to gather based on similar interest and similar level of consciousness.
One who manage to know himself does not compromise anymore hanging around with whoever stands on the street...



Moon calendar
Moon in

Libra
Show calendar
»
Seek users born on
Seek users by nickname