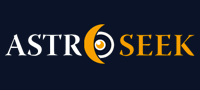 Astro-Seek.com Seek and meet people born on the same date as you ...
Neptune is ... - Discussions, questions
---
Neptune is ...
October 12, 2019 at 03:14 (UT/GMT)

EarthsGoddess
Neptune is ...
I tried to finish the "Neptune is.." but I couldnt.. and that´s exactly it. I´m having a really BIG realization that I have a constant void haunting me in my life and slowly realizing it may be this placement of Neptune in my 1st house.
I´m so IN other people´s stories and realities that I have none of my own... so when I´m left alone, I usually "cope" by watching youtube or scrolling through social media not realizing that I´m confused about what MY life is supposed to be.
Can anyone give advice, help.. idk I know this was all over the place but it´s really hitting me now.
Virgo sun but I feel SO piscean.. also life path #7. I also have a water trine in my chart which I´d ask someone to expand on if they could?

Posts in topic
October 12, 2019 at 04:16

Iceblu333
I´m still figuring out Neptune myself. Maybe it´s spiritual enlightenment.
Astrologically, you are not an Adult until after your Saturn Return around age 27/30 so even if you don´t know yourself right now, trust me he´ll put you right where you are supposed to be.
That´s all the advise I have.

October 12, 2019 at 15:41

fishscales
This is a great and interesting question
I´m out the door, but will try to come back to it later, and try to give a somewhat quality response...I don´t know how much I´ll be able to "answer" though...
For now, bumping the thread, because I´m curious about what others have to say...


October 12, 2019 at 18:02

Astro-Seek.com
System message: Post has been written by user Scorpittarius, who already deleted profile on this website:
=====

This is definitely the planet I least understand. I only know it´s about imagination, idealizations, etc..

October 12, 2019 at 18:33

nutelina
a sweet drug dealer.

October 12, 2019 at 18:38

ZynCitrus
your Neptune placement gives you illusions when it comes to love matters, but on the other side, it makes your life much more easier, because you see reality as more positive than it is...and this is good in my opinion off-course, you will have less worries, less fixations on material and consumerism, more spiritual insight, more dreams, more wishes... like being on drugs without being sick... in the long run, your psyche will thank you, you have way to protect yourself


October 13, 2019 at 00:23

IIyyaarr13
The exaltation roster mean the planets always threaten to turn the rulership ladder upside down!


is the other negative mutable sign and so even though

threatens to take some authority from

and

,

remains the closest to Piscean!

October 13, 2019 at 07:45

Proclaymation
So, I can´t put my finger on it, but I like to imagine the planets as individuals. Take Andy from Park and Rec and, to me, that´s Jupiter (expansive, philosophical, joyful, and eager to be around others, benefit, and help)
But, in this 1-to-1 of mine, Neptune is more or less . . . not a person, or a character. They have no body. They are, essentially, a feeling that the others feel, and share a feeling of, but don´t see or witness or interact with in such explicit terms.
If people are in a hot tub, Neptune is the tub. I like to think its ability is to go collect and connect us through emotions and experiences, and what we bring to it can float around and brush against others.
There´s a Russian film called "SOLARIS," and I believe that is a very Neptune film - astronauts on a remote space station in an alien planet that´s nothing but water find their dreams and their past loves from Earth appearing within the space station, with no explanation as to how this is possible. In actuality, these figments of personal imagination made real for others to see are in fact created by the planet, in some alien way of trying to understand the people that are inhabiting it (hot tub)
It can bring up pretty uncomfortable things, or pleasant things, but you can bet it´s full of feelings and emotion.
Neptune is . . . a hot tub. I guess, in my view.


October 13, 2019 at 08:01

Astro-Seek.com
»
IIyyaarr13
System message: Post has been written by user MarvinReal, who already deleted profile on this website:
=====

Exaltation, dignity and detriment, were always sidereal, never tropical. It didn´t changed since Babylonians. This is extract of traditional ancient astrology, in this case, still held view of Vedic sidereal.

Picture attachments are visible to registered users only.
(
Log in
)

October 14, 2019 at 01:34

IIyyaarr13
»
MarvinReal
There have been long generations now that

&

have been in Astrology,

could have a dual

&

exaltation and

could have a dual

&

exaltation.
It is very good that you are trying to pull hard copy into an internet post, however I am still a

with

signature!

October 14, 2019 at 01:42

Leo Moon
Neptune is both delusion, illusion but also creativity.
Like all planets and aspects, it is neither good nor bad.
Inspiration is good! Delusion is bad.


October 14, 2019 at 06:59

Astro-Seek.com
»
IIyyaarr13
System message: Post has been written by user MarvinReal, who already deleted profile on this website:
=====

I am very Neptunian, which I previously didn´t realized, having Neptune in 1st house, aspected with almost every other planet. In section Dominants calculations here I got Neptune as No1 after applying signs and aspects.
°°°°°
I don´t think a rulership of signs for Neptune and Pluto makes any sense at all.
Uranus makes full orbiting cycle within lifespan of a human ~84 years, so it surely can be felt and measured in human life. However again, would you wait your entire life to become in ruling sign? No way, humans don´t do that. It´s not affecting human life. Transits do, but not much zodiacal signs.
Neptune and Pluto are not within human lifespan, not even close. Supposed Planet Nine can have orbital period ~10,000 years or so.
All these outer planets have significance in natal chart and transits, but near to zero meaning in which signs it is.
Now a dear friend GoldenLion5 for sure will arrive to defend the opposite, alright, looking forward to.
On the contrary to general astrological theory, I don´t consider Jupiter and Saturn as transpersonal planets like if they were something not of my own. They´re very fast, actually, within months, years, half-decades, they make motion, same like some humans, lol. So Jupiter and Saturn I do feel like very personal ones and not outer, transpersonal.
°°°°°
Do you remember Ancient_Astrology guy on astro-seek? He basically used "Traditional astrology" chart, in his case "Hellenistic astrology", Tropical zodiac, Whole Signs house system. >>Really a weird mixture from my viewpoint, but he understood that well, although he never actually gave proper readings to anyone I can remember, only created fun topics. So this guy didn´t used Uranus, Neptune, Pluto, Chiron, because they are not part of Traditional astrology, that feature is also at astro-seek, btw. One of my female friends commented on Ancient_Astrology at that time after he deleted: "I think ancientastrology deleted his account because he was amazed that no matter how ridiculous his posts were on fellatio and twin flames and youranus people would still respond to them."

October 14, 2019 at 10:26

IIyyaarr13
»
MarvinReal
If and when Ancient_Astrology comes back it has to be kept in mind that his

is not in an easy or comfortable position.

When an employer wants to know what a young man did at 19 he is really asking about



; a lower square of the planet to it´s natal position.


October 14, 2019 at 10:45

goldenlion32
»
MarvinReal
Neptune I associate with your cultural and local area. The belief systems, theories, conditioning of society, and obviously since I have Neptune in Sagittarius when Neptune in Pisces hit, it basically just ends up unveiling the truth about certain things in the 8th house of Pisces.
I believe some people consider that the Neptune Square or passage of rights. But I´m not sure everyone would experience this during their life time.
For example: Neptune in Libra Generation (Leo Pluto) would have Neptune in Capricorn I believe it was during their mid-life transition.
I believe it´s more seeing through the conditioning of society, culture, family.
Neptune in Libra for example usually deals with politics, government, etc. And you see everything they´ve known and built up in life crashing down in Neptune in Aquarius and Neptune in Pisces.
I have Neptune in Sagittarius so I come from a small town which was quite about Christianity/Catholicism and I´m Virgo Pluto/Pisces polarity point, so as the feminine started being educated in Uranus in Sagittarius and Saturn in Sagittarius, Scorpio Pluto on certain ways of relating with the masculine and relationships in that particular way during my North Node Aquarius (Rahu Mahadasha).
In North Node Aquarius, Aquarius in Chiron, Neptune in Aquarius transits and my Nodal Return in the 7th house everything started breaking down and what they call the awakening.
Jupiter Mahadasha begins and of course I move to another culture (Aquarius) the Netherlands (Sagittarius) and Germany (Capricorn). So what you find out is there is certain soul intentions with Neptune.
But it´s more to deal with the whole entire life process and what Neptune is dissolving in the experience. So Neptune in Sagittarius is the rose colored glasses and overly optimistic. Really, hard lessons as the feminine to see through the masculine as well.
In Saturn in Sagittarius, Uranus in Aries, and Capricorn Pluto basically kind of where Neptune in Pisces unveiled everything with astrology since I have Sagittarius Sun, Neptune in Sagittarius in the 5th house and Aries in the 9th house.
So what you see is in Saturn in Sagittarius in 87-88 this was education on a specific teaching and conditioning, where in Saturn in Sagittarius in 2017-2018 was pretty much ending all the mystery, chaos, confusion, of the first part of my life with astrology in my healing as the feminine about just about everything.
That may work different for everyone, but there are many astrologers who have experienced similar events.
Neptune I don´t think is so much something that influences you directly, but more about a connection with the higher source or divine. More dissolving the boundaries and mist through time.
Neptune on the 1st house pretty much is tuning into escapism or the divine, addictions, alcoholism, or even as an actress or actor, you may appear one way, people see you a certain way, believe it, and you might even get away with deception, lies, or a fake persona for a time.
It´s exactly why actresses and actors can play different parts. And when they´re in personal relationships, can you tell if they´re acting or real when they interact with you?
Of course this can be Rahu (North Node) or (Ketu) in someone´s chart as well when you speaking of Maya and Illusion.
Virgo/Pisces axis is very much about what is reality versus not reality.
Which where is the fine line between sanity/insanity when it comes to Neptune and the Nodes.
And it doesn´t necessarily need to be Virgo/Pisces. It can be any node or archetype.
It´s pretty much Neptune in Capricorn is more about the illusion of the patriarchy, the systems, the family, and you see this all breaking down in Capricorn Pluto transits through the years and trying to rebuild.
At the same time Capricorn is karma. We can see in families how Neptune in Capricorn may have played it´s part in gossip, rumors, attacking character, personality, of a mother or father. And Uranus in Cancer and Uranus in Capricorn Generations tearing up families in both positive and negative ways. A lot of court cases, marriage and divorce, child custody, and those systems of how it works and what needs to be torn down and built up?
Neptune in Sagittarius is more bout the Religious/Spiritual, Man Made Laws versus Natural Laws of Pisces and our educational systems, social media, social issues, social problems, social work. Seeing through the illusions of past generations in different cultural groups. Social dynamics of social groups.
The law of chaos and order. There is always a fog, mist, and you believe what you see and hear through visual, audio, or the written word.

October 15, 2019 at 03:26

polareyezd
Neptune is staring at a beautiful meteor shower under the milky way in the quiet cool desert on the darkest evening. Neptune is sipping the best wine while snuggled under a blanket by a campfire with your lover while you listen to Jimi Hendrix jams amidst crashing waves of the sea while you´re hiding to successfully escape something responsible.. hahaha that´s so Neptune , correct me if I´m wrong.



Moon calendar
Moon in

Virgo
Show calendar
»
Seek users born on
Seek users by nickname