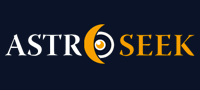 Astro-Seek.com Seek and meet people born on the same date as you ...
Career and Romantic Life - Discussions, questions
---
Career and Romantic Life
October 9, 2019 at 05:02 (UT/GMT)

flowverses
Career and Romantic Life
Hi! I was wondering if anyone could give me insights of how my career path and my romantic life would be like?

- I´ve never been in a relationship, all honesty, and I was wondering if something in my chart shows this (especially with the Scorpio Venus)
- Can it say something about when I might find someone? (I can also link my solar return chart for this year or any other chart as well)
- I´ve noticed that with the Sun and Mercury in the 10th I seem to like doing debates and public speaking, although I feel like Saturn in 3rd makes me feel like how I speak isn´t as validated (?) or as noticed which makes me slightly too shaky when speaking publicly in the end
- I also noticed I´m huge into working for entertainment or dancing at events, something about Sagittarius probably lol but when I was younger I´ve always wanted to be an actress or a dancer as well as an advocate speaker and writer!
- A few people mentioned to me how I´d be a good actress because of my facial expressions and how I project characters lol

Any more, please let me know. Thank you! ?

Picture attachments are visible to registered users only. (
Log in
)

Posts in topic
October 12, 2019 at 04:08

light
Venus in scorpio does get in the way of you creating a happy relationship. It makes you very intense and that can scare potential partners. You also te.d to be jealous and possessive. Venus in scorpio can also create financial problems. Your venus is also at house 11, the opposite house of 5(which represents love). That means you pay more attention to having friends than finding a lover. Your house five on the other hand is completely empty.
Your house 5 cusp begins at aries. Aries is ruled by Mars. You´re probably going to find love one day when there are a lot of planets positively aspecting Mars in your transit chart.
Your sun and mercury in the 10th house mean that you do have rhetoric abilities and you are going to be a public figure or an authority. Saturn in the third doesn´t necessarily mean that you are not taken seriously. It probably means that you are laconic and you are good with handling secret information.
Your house 1 cusp is in Sagittarius which makes you optimistic and outgoing. It gives you a lot of connection between your body and your personality which is probably why you want to become a dancer.
Judging by the fact that mercury (the planet of communication) is in your tenth house (the career house), I would say that you do have many chances of being a good actress

.

October 12, 2019 at 13:42

flowverses
»
light
Thank you so much on the insight! I was wondering though that in a sense, is Neptune in the 1st connected to how I am able to "morph" into some type of character? I was able to attend theater classes for a year and I always felt like I wanted to portray a certain character perfectly in a sense. Also is there something in my chart that cant say about me being slightly a perfectionist? I´m not always am but I always feel the need to "perfect" some stuff like my writing (as I am a writer) and maybe even some parts of my work ethic.
And if you can also give me an insight on Neptune in 1st please, if you don´t mind? I have only been studying the inner planets and I have yet to learn a lot more about the outer ones (for some reason I don´t even know much about how Uranus in 2nd is about in my chart haha) and even the asteroids (My friend mentioned to me about having Juno in the 1st house, which apparently makes me look quite younger than my age? haha)
Thank you again and I totally appreciate your response! ?

October 12, 2019 at 15:10

detectahead
Do you have an established writing style? What do you write about? Do you have specific education or expertise in this area?
Writing or some type of behind the scenes communication is indicated. Gemini on 6th cusp, Virgo on MC, mercury conjunct MC. The moon in 7th indicates working with the public or that women would be closely involved in your work atmosphere. Besides writing have you given thought to fashion design or architectural design?
Also, and I am not trying to be out of place but lingerie design is another area. Sun in libra, Venus in Scorpio, mars Pluto conjunction

October 12, 2019 at 15:22

flowverses
»
detectahead
My profession in general is writing for news about the local government unit I work for, but I have always been someone who has loved writing Feature. Also, I write about fiction very often.. the pre-teen love story ones, haha. And yes I have always wanted a working atmosphere where I would work closely with women, I was close to being hired as a writer for a beauty and lifestyle website! I think it works closely because of Mercury conj MC and Virgo MC, I am actually pretty good at writing essays for some reason (also I have Taurus on thr 6th house cusp!)
Oh my gosh, yes!!! After I graduated high school I really contemplated about my choice of a college course. I REALLY wanted to become an interior designer or even a fashion designer! But I noticed I am terrible at sketching (or at least I should´ve tried practicing?) and funny enough, I studied architecture for a year! I had to quit because I felt like I had a hard time, or just that my adjustments of the new environment I was at was making it hard for me to adapt, so I transferred and took Psychology! And I never really thought about lingerie design, that seems quite new to me haha

October 12, 2019 at 15:33

light
»
flowverses
You´re welcome! Neptune in the first house makes you receptive to influences from your environment. On the bright side, you can easily read people´s emotions and you can play roles (be an actress). On the dark side you might not have a very stable identity and you may get worn out from the negativity of people around you. You should also be careful of alcohol and drugs, since Neptune is an escapist planet. Juno in the first house does give you an essence of innocence. It also means that you are going to devote a lot to your romantic partner. Be careful not to be too naive in love. Uranus in the second house means that you view money unusually. You may make money in unusual ways, lead a bohemian lifestyle by choice, or live like a minimalist.

October 12, 2019 at 15:42

flowverses
»
light
Gosh, yes ? I do seem to realize often that I am quite intuitive of others´ emotions..? Having moon in 7th makes it even more apparent.. and yes I do get easily worn out with negativity around me like it´s either I speak directly about why there is so much negative vibes around or just walk away.
Hmm, I have heard a lot about Neptune being an escapist planet but for some reason I am also the type to not get too influenced easily, is it more of a personal thing or does something in my chart say so? It´s interesting though because a lot of the people I know in real smoke and drink to ease themselves, drugs is a huge no for me haha
I guess Juno in 1st does make me seem like I am so into the romance stuff, Venus in Scorpio in 11th just makes me even more naive ? oh and that´s so cool about Uranus in 2nd! I do tend to want to live minimally... especially these days, I have been cleaning out a lot of my stuff too (tho I do get sentimental). I have heard Uranus in 2nd can also make someone invest a lot of their money into electronics?
Thank you so much again omg I´m so sorry if I keep asking questions, I just wasn´t sure about my chart since I haven´t been studying astrology in a while ?



Moon calendar
Moon in

Aries
Show calendar
»
Seek users born on
Seek users by nickname