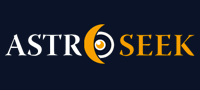 Astro-Seek.com Seek and meet people born on the same date as you ...
Can you do Tarot readings for yourself? - Discussions, questions
---
Can you do Tarot readings for yourself?
October 4, 2019 at 23:09 (UT/GMT)

camellia
Can you do Tarot readings for yourself?
I´m very new to tarot so I don´t want to do readings for other people yet, and I´ve mostly just been practicing on myself but I´ve recently heard people say that you shouldn´t do readings for yourself at all. Is this true?

Posts in topic

ram_goat
yes totally.. why not?


Leo Moon
Of course You can! That's how to learn.
I like using them to examine a situation more than as a predictive method.
No one knows us like we know ourselves so I find tarot and astrology readings are great tools for self examination.
Oh....a and You can buy Your own deck.
That's another myth.....about only using tarot cards that are gifted to You.


IIyyaarr13
Someone will put their energy into your deck thinking it is a playing card deck.

Where you leave it will also influence it´s energy.

Past life users of the tarot are bound to be way ahead of you and might have real contempt if they knew you asked Astrologers and Astrologists for advice!



camellia
»
IIyyaarr13
But this subforum is tarot related so I figured only people with experience reading tarot would respond


ram_goat
»
camellia
so how did your self reading go?


ram_goat
»
camellia
But this subforum is tarot related so I figured only people with experience reading tarot would respond
most people see this post in the "latest posts" list, which shows the latests posts from all the sub-forums, so it appears like a general question.
Not a big deal, but every yahoo here can see it, and will comment. Some don´t like tarot or whatever.


stigmí
I do readings for myself and also for others if they really want.
Most important thing about readings is to learn how to ask. Its very important part of this process, because it proofs your intentions and leads to self-knowledge.


camellia
»
ram_goat
I did a reading for myself a couple weeks ago and ended up with this. I had asked what I needed to work on within myself in order to find love, and I used a 3-card spread I found online. The left card was where I am now, the middle being what´s hindering me, and the right being the supposed outcome. I know what each card means individually but it was hard to interpret them all together lol

Picture attachments are visible to registered users only.
(
Log in
)


ram_goat
»
camellia
7C be honest clear, grounded, and methodical about what you want in love/partner
don´t get lost in "pie in the sky" feelings or thoughts about love. put some work into knowing what it is you really want so that you can pursues it once it comes along..
like the old saying "if you don´t know where you are going, any road will take you there.."
know in advance what it is you seek and are looking for.
the other cards I think have pretty obvious meanings..


SweetupBaaby
I read tarot for myself all the time. However, please be cautious when doing this. Make sure you know who you are calling upon for insight, always protect yourself, pray before and after your readings, sage your area and belongings frequently and do not become so indulged that you lose track of everything else in life.
This happened to me when my bf was tragically killed. I became obsessed with tarot and would communicate with ´him´ everyday. I became a very diabolic individual during this time- short tempered, mean, cold as ice, numb to everyones feelings (I´m an empath so that was very out of character) and had just a general dark energy to me. I had a massive epiphany one night and instantly knew that I was not communicating with my late boyfriend, but with a malevoent energy that had exploited my grief and was masking themselves for their own gain.
This is an extreme case, but it happens all the time when people are naive and negligent. This shit is nothing to play with.
I have the gift of claircognizance/clairaudience and have the ability to discern between higher/lower vibrational spirits. I was blindsided by the shock of his death and was desperate to have any means of communication with him. That was one of the worst mistakes I ever made..I still experience psychic attacks to this day, although I´m better equipped to handle them now.
Sometimes you open doors that cannot be closed.
That being said, sure..why not read for yourself? But you really and truly want to get to know the Tarot in and out before reading for other people. It´s great to practice on friends and family- they love it too. But its beneficial to understand astrology thoroughly before thinking of creating a client base for paying customers.
Hope this helps,
blessed be xx


DoveBird
Tarot is a way of tapping into the energy of the day, and of any given situation or query you have. You can read for yourself! Spirit gives us all free will, so if you see something... it could give you a heads up to avoid the situation. I do daily reads on YouTube for all my viewers. It's like setting the vibe for the day. But again, it's all energy, and you can guide yourself with insights to make the most of the energy... Leo Moon said it perfect about it being a myth like how you can't but your own deck.

October 12, 2019 at 06:59

TamuTamu
I do a readings every morning. And during the new and full moon. But also like you I´m new to readings and do not want to do others. You have to practice and yourself is the best choice.

October 13, 2019 at 05:58

Patrickat
»
IIyyaarr13
Interesting comment about asking astrologers for advice with regards to tarot. I am out of practice with tarot but a group I knew in Austin who studied both and theosophy used an astrological tarot reading, has anyone heard of it? Twelve cards are laid down two rows across, six each with one extra card to the side. As you learn the meanings of the cards from whatever source, a teacher, book or your own intuition, you apply the astrological meanings, aspects and placements of cards. The first house is the bottom left, read across then the seventh house is top right, read back across ending at top left, the twelfth. As in astrology, the first house is the subject, the self, the physical environment, second is possessions, opinions, and so on with the extra card setting an overall tone, or special message. Overlay your natal chart or an horary chart of the time of the deal, you can get some interesting insights and cross relationships of mystical languages.

October 13, 2019 at 06:02

Patrickat
»
camellia
If it is not generally published on the posts, read my reply to IIyaar ? on Oct 5th, I mentioned astrological tarot reading. I saw it being used back in the 70´s, (I am an ancient!), don´t know if it is used very widely nowadays.



Moon calendar
Moon in

Cancer
Show calendar
»
Seek users born on
Seek users by nickname