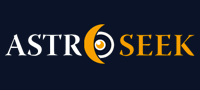 Astro-Seek.com Seek and meet people born on the same date as you ...
"LEAVE OF ABSENCE" AND A GAME TO PLAY - Discussions, questions
---
"LEAVE OF ABSENCE" AND A GAME TO PLAY

October 2, 2019 at 20:11 (UT/GMT)

Astro-Seek.com

System message: Post has been written by user Davis212, who already deleted profile on this website:
=====
"LEAVE OF ABSENCE" AND A GAME TO PLAY
Hi everyone!

I am taking a "leave of absence" from Astroseek. I really need to handle some personal stuff which includes a rather long "healing process" I must perform on a loved one (and on myself). And doing "readings"/"consultations online and through private messages, is just too time-consuming for me as I am very through with them.

I am taking the rest of the day (afternoon and night) to reply to everyone that I still have not replied to - at the forum and privately - and to do 1-3 readings/analysis that I still haven´t done; but after that I am afraid that I will be gone for a few weeks. So if you don´t hear from me in case you message me after today, please realize that I am not ignoring you; I will just be very busy.

I have a "Learning Game" that I would like to play when I come back. Here are the details:

1. I want to take a birth chart and "break it down" in all its individuals placements and aspects - one chart per post.

2. First, I´ll do it "before the fact", meaning without any previous input/feedback from the chart-holder. Then as he/she corrects, modify, and/or confirm my interpretations, I would "adjust" them accordingly. "After the fact" astrology is too lazy and convenient. Any astrologer can come up with an "explanation" after he has learned about the life of his client.

I mean, you will listen to the most "brilliant" explanations, haha! But to try to understand a personality without knowing ANY personal details about the chart-holder, now THAT takes some doing and thinking.

Of course, astrology is not meant as a "divinatory" skill/endeavor. A consultation should be a "team effort" where an astrologer and his client are working TOGETHER to understand the symbolic meanings of the birth chart; so that the chart-holder can understand his past, present and probable "futures" in order to live a happier and more fulfilling existence.

But; to the degree that we can "guess" a personality - and his past and present circumstances - the more ready we will be to help the individual one is trying to assist. Because we would have understood the "laws" (the empirical statistical data) governing the specific "patterns" and "probable scenarios" of any given birth chart.

3. Secondly, I will ask a LOT of questions about every placement and aspect of the chart of the individual, with the idea to be able to "spot" - as I continue to do many charts - specific patterns that have common denominators according to specific placements and aspects.

4. Anyone wanting to participate on this, MUST be willing and prepared to answer my questions, and to offer any needed feedback, confirming, correcting, and/or modifying my initial interpretations. If you are the "silent type", or the "It is a private matter" kind of individual; then DON´T waste my time by participating, please - my Aries Ascendant is not very patient, haha.

5. This will be done TOTALLY online at the forum itself; I will not do this privately. So no private messages at all about it. The idea here is for ALL of us here - not just me - to learn real and PRACTICAL astrology that DO gets results.

6. I´ll post and talk about ONE chart at a time. And anyone can participate, if they want to, to ask any questions to the chart-holder, or to offer their own insights about the posted chart. Just make sure, please, to not fuck up my post with a bunch of irrelevant comments or silly jokes. I want positive and valuable comments that help the cause, not a bunch of back and forth arguments or stupid jokes, or I will delete them. Do your own post if you want to be "interesting", haha.

So if anyone is interested in this "research", just say so in a reply below. I´ll take one at a time, and in the same order I get the replies - after I come back.

Best of luck!

Peter

Post data: Anyone wanting to reach me - as a friend to say hi, not as an astrologer for a reading - can reach me at:

petertorres1968@gmail.com

Or at 1 (787) 478-6430 WhatsApp. I only do text messages; no calls.

Posts in topic


Moon calendar
Moon in

Capricorn
Show calendar
»