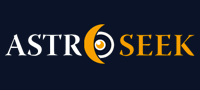 Astro-Seek.com Seek and meet people born on the same date as you ...
Is there anything interesting on my natal chart? - Discussions, questions
---
Is there anything interesting on my natal chart?
September 29, 2019 at 19:34 (UT/GMT)

light
Is there anything interesting on my natal chart?
I know that this is a very general question but is there anything that stands out in my chart? Also what does it say about my future? I haven´t found my direction in life yet and I hoped astrology would help me.

Picture attachments are visible to registered users only. (
Log in
)

Posts in topic
September 30, 2019 at 17:42

CuriousMoon
Hi light,
I´m a beginner when it comes to astrology, but the most noticeable thing for me was the Grand Fire Trine that can be found in your chart, consisting of Venus in Aries, Pluto in Sagittarius and Moon in Leo. It´s said that a Grand Fire Trine makes someone incredibly creative, but also reckless, being under the (false?) impression that nothing can harm you. This is probably accentuated by the fact that all these planets are also located in Fire Houses: the 1st House, the 5th House and the 9th House.
Venus in the 1st House and Moon in the 5th House in Leo also makes you seem like someone artistic and creative from an astrology point-of-view.
Not to mention the Mercury conjunct Uranus in Aquarius. Mercury in Aquarius and Mercury conjunct Uranus are both placements indicating a possible brilliant mind, very inventive and eccentric, with fast and unexpected ideas.
These are all the things I noticed as a beginner, that seemed interesting to me. I apologize if it was nothing new to you!
Wishing you all the best.


September 30, 2019 at 17:52

lingasharira
I see Chiron up there on your Midheaven, I can potentially see something to do with healing (collectively?). Or something to do with healing the wounds of others somehow?
That Mars-Pluto conjunction in Sagittarius is interesting too. Maybe over-zealous anger about some things. That can be very powerful when used in a self-directed way. Also very destructive though on the opposite end. Don´t trip yourself up on your belief systems, let them transform you.
Don´t neglect your own feelings too; centre in your own feelings and you will probably end up supporting others with love and kindness. (from your North Node in Cancer.)


light
»
lingasharira
Thank you for reading my chart! As for over zealous anger when it comes to my beliefs,you are right, it has ruined almost all of my friendships?.


light
»
CuriousMoon
Thank you for reading my chart! I´m a beginner in astrology too, so any information about my chart is valuable!


CuriousMoon
»
light
You are welcome! :)
From beginner to beginner: I hope you are going to enjoy learning Astrology. Don´t give it up. :)


fishscales
You have your north node, representing what you need to accomplish in your life to be balanced, in Cancer in the 4th house. 4th house is Cancer´s natural house, so that´s kind of a double dose of Cancer right there.
Your North node placement indicates that you need to foster caring and nurturing qualities in yourself related to your home life, and perhaps your mother. Staying "close to home" in a figurative sense, and not seeking the public spotlight.
Your south node, which represents what you learned how to do in your past lives, is in Capricorn in the 10th house, indicating that you have already learned how to work for and receive public acknowledgement. You may feel yourself pulled to work towards those things in this life, but you will probably continually stumble until you learn to incorporate that Cancer/4th house nurturing, family-oriented energy.
It seems your nodes are unaspected, which might make it difficult to anchor your north node "life mission" onto something.
I think if you quiet your mind and personal desires and listen hard enough, you will know what you are supposed to do though.. Your 12th house Pisces sun and Pisces ascendant could help you with this.. As well as give you a natural talent for the caring and nurturing that your north node placement is calling for...


light
»
fishscales
Thank you! I have heard before that the north node shows the direction you should follow in life. I looked up celebrities with north node in cancer though and most of them did not follow a nurturing life path. Some examples are : Marilyn Monroe (that awful woman had 13 abortions),
Charlie Chaplin (he married an underage girl so he wouldn´t go to jail for impregnating her), Johnny Depp (He has had notorious marriages) , Adolf Hitler and Brittney Spears(her kids we taken away due to habitual alcohol and drug abuse that led to aggressiveness. To be honest I always wanted to have a lot of children, but I also really wanted to receive public acknowledgment through my job, I remember joking that I had two dreams, either to save my country or to become a housewife. I guess I can try both



fishscales
»
light
"I remember joking that I had two dreams, either to save my country or to become a housewife. I guess I can try both

"
That´s a very interesting comment.
In addition to the home, the 4th house also represents our homeland... Η πατρίδα μας
(Don´t know if you´re Greek or not..looked at your profile to check aspects and saw where you lived..

)
So it sounds like your north node is active, pushing you in the direction of Cancer/4th house affairs...
If public recognition comes your way while pursuing your North node stuff, that´s fine... The point is, we can´t focus on just our south node... Someone like Hitler, who you mentioned, failed in their north node mission... They fell into the comfort zone of their south node, repeating what they already had learned how to accomplish...
Oh yeah, his actions were alsu a result of a shitload of negative qualities accumulated over previous lifetimes...
Everyone who doesn´t follow their north node mission is not gonna turn into Hitler...


light
»
fishscales
That does make sense. By the way, are you Greek too?



fishscales
»
light
Ναι αμέ
Χαρικα



light
»
fishscales
Επισης! Να σου πω την αληθεια δεν περιμενα να βρω Ελληνα εδω



fishscales
»
light
Καμία φορά θα βρεις ένα
Μόνο πρέπει να ψαρευεισ λίγο

Δύο Έλληνες Ιχθείς και όλασ... Μπα



light
»
fishscales
Ναι όντως

. Κοιτα σύμπτωση! Αλλα απο οτι ειδα εσυ μενεις αμερικη.


fishscales
»
light
Ναι μενω στην Αμερική και γενιθικα εδώ... Έμεινα στην Ελλάδα για δύο χρόνια στο 1984—86... Για αυτό τα Ελλινικα μου δεν είναι και τόσο...έχω πάει πίσω πολλές φορές όμως, μερικές φορές για μήνες...η τελευταία φορά ειτανα στο 2011
Από που εισα στην Ελλάδα?
Εγώ Ήπειρος/Πάτρας/Ζάκυνθος



Moon calendar
Moon in

Aries
Show calendar
»
Seek users born on
Seek users by nickname