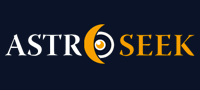 Astro-Seek.com Seek and meet people born on the same date as you ...
Can a city or geographic location have a planetary ruler. - Discussions, questions
---
Can a city or geographic location have a planetary ruler.
September 10, 2019 at 10:00 (UT/GMT)

FuzzBass
Can a city or geographic location have a planetary ruler.
Ive lived in many places and I have found that certain cities have a vibe to them that dictates the life style or mentality of the denizens who live there. I currently live in Houston, Tx and Ive found the place to be restrictive. Ive always felt that people in Houston are afraid to express themselves, and because of this, artistic expression suffers tremendously. I had a friend from Portland confirm my suspicions by saying the same thing. It seems this place is ruled by hierarchy and conformity. People are encouraged not to stand out or less they be scolded. The artistic community here is very unexpressive compared to places like Austin or even Fort-worth. Trees in the forest here are covered in impassable shrubs and vines. Even the air is humid and oppressive here. Could it be that Houston is ruled by Saturn?

Posts in topic
September 10, 2019 at 10:19

aalaa
i think you should check out astrocartography, its one of several methods of locational astrology, which purports to identify varying life conditions through differences in location.

September 10, 2019 at 14:31

Sunnyshadow
I´m interested in this as well. I´ve traveled quite a bit, and can definitely say some places seemed to just have a better vibe than others.

September 10, 2019 at 14:41

FuzzBass
»
aalaa
So I ran the chart. I dont have the skill to read it though.

Picture attachments are visible to registered users only.
(
Log in
)

September 10, 2019 at 16:59

fishscales
Countries and cities have astrological signs, usually based on the time of their founding, or date of independence.
Don´t know how much stock I put in this though.
I´ve spent alot of time in Greece, whose sign is supposedly Virgo, and although I love it there, I can´t say they´re the most organized, detail-oriented people on Earth.
And a country that basically closes up shop every day to take siestas, a Virgo?
Come on.
Locational astrology, that someone else mentioned, is something else.
I think that´s when your own chart is slightly "altered" based on the location you´re living in.

September 10, 2019 at 18:13

Nola_la
I am interested in this subject and I made a thread about that here:
https://forum.astro-seek.com/topic/…
Lots of People said then that it´s a valid idea that countries or cities are ruled by different zodiac signs.
And yeah,I won´t argue with that.
But for sure most of the places on the world have some specific energy/atmosphere - something maybe not so easy to describe, but we can feel it. And these vibes attract different kind of people.Some people love Paris, other prefer Girona in Spain or Roma.One person feels good in London, second considers that city as the worst and sees Athens as the best choice.
I can admit I have some luck for travels. And the older I am, the more I feel energy of every place I´ve had the opportunity to visit.And it´s not only a case of countries and cities, but smaller areas like districts or neighborhoods too.
There are places that we like from first sight and other in which we do not feel well,even if at first glance they make a good impression.Most of people feel that,f.e. when they want to buy a house or flat.But that specific vibe...Sonetimes it is hard to describe that feeling.And sometimes it´s quite easy - we just see one place as "good" or "bad".
Trying to connect all that with astrology is still a hard thing for me

.

September 10, 2019 at 18:50

Nola_la
But I´ll try to give you some example - I read about experience of one person who was/has lived in LA some time.And she said she´s met there so many Aries people, she is convinced now that Los Angeles is full of

and attract mostly people with that signature/strong influence of strong.From her point of view Los Angeles has Mars/Martian energy.
And how I think because of the movie industry and how I guess lots of business and artistic communities Los Angeles attract courage and stubborn people who are not afraid to take a risk and compete with others.And Ariesian (or these with strong influence of

in chart) are usually like this.
I am not sure about that, but that was an interesting point of view.

September 10, 2019 at 20:10

fishscales
You could run the synastry between you and Houston to see if you and Houston have a problem


Picture attachments are visible to registered users only.
(
Log in
)

September 11, 2019 at 01:13

Davis212
https://youtu.be/DNz_pcoYj4U

September 11, 2019 at 23:16

FuzzBass
»
fishscales
How would I do that?



Moon calendar
Moon in

Taurus
Show calendar
»
Seek users born on
Seek users by nickname