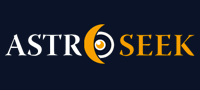 Astro-Seek.com Seek and meet people born on the same date as you ...
Jupiter ruling Sagittarius and Pisces - Discussions, questions
---
Jupiter ruling Sagittarius and Pisces
September 6, 2019 at 05:14 (UT/GMT)

maxhiigli
Jupiter ruling Sagittarius and Pisces
Hello everyone. I am currently working to find out how the different sides of Jupiter act: the Sagittarian side and the Piscean side. Does anyone have any ideas on how to distinguish the meaning between each sign and how it operates in each?

Posts in topic
September 6, 2019 at 09:28

Olenna
I see Jupiter in Sagittarius as an exploratory energy in the realm of beliefs, religion, it`s very all inclusive and tolerant of other truths than one`s own. This Jupiter teaches and learns many things before getting to the truth, or may never get there and enjoy the exploration.
In Pisces it seems to be a bit more confusing and one can accept ideas or beliefs that are not one`s own. Or it can get to the ultimate truth of all, but first there`s has to be a surrender in order to get there. People with Jupiter in Pisces are very sacrificing and can become priests, nuns and other religious figures, of course other aspects have to be at play for that to happen. In Sagittarius it`s more of the spiritual teacher, or just a teacher of philosophy kind of path.

September 6, 2019 at 10:17

GoldenLion5
Sagittarius is more of an explorer, adventurer, the truth seeker. More about the ethical and moral laws of society. Sifting through the layers and layers of information through psychology, philosophy, religion/spiritual, astrological, basically the walking library. It never ends really discovering the truth since as you grow, mature, and evolve, there are many truths depending on what point in time you are educating yourself in the process and what subject.
Pisces is a bit more escapism, addictions, alcoholism, they´re more about the natural laws than man made laws. And previously said it has to do with Christianity/Catholicism teachings, and self-sacrifice, playing the martyr, co-dependency, the victim, and even contains elements of abandonment of self and others at the same time. Also it can be associated with "New Age" since they´re teaching you to tap into Meditations, Visualization, and the spiritual dimensions through the third eye, and some shamanic methods of ingesting certain natural plants.
Pisces is associated with Mental Health since you´re sometimes dealing with the spiritual/material world of what is fact and what is fiction in one´s reality. Which is a matter of a personal experience versus a group experience.
Jupiter rules both, but they are two different entities in my experience.
Sagittarius maybe scattered in different directions searching for the right answers, pondering what is out there in the world, but I have seen Pisces more in confusion, chaos, and more of difficult time.

September 6, 2019 at 16:11

IIyyaarr13
Edgar Allan Poe had Jupiter and Neptune in Sagittarius/Pisces mutual reception, besides artistry and sensitivity he was a publishing consultant, his calling out "Reynolds" suggested some guilt at not joining an expedition to Antarctica near the end. He knew he could have been an adventurer like Jack London if he wanted to.





September 6, 2019 at 16:26

leorising
i have jupiter in pisces in 8th, i have behavior like Jesus teaches, loves everyone, help everyone... very spiritual . i like my jupiter. i think like i am a angel or something like that

September 6, 2019 at 22:18

IIyyaarr13
»
Olenna
Jupiter is a Solar System making ´Io´ resemble Mercury if Mercury were cool enough to have blue pools. Jupiter is the most capable planet of being in two signs with numerous satellites when it is near the cusp of a sign, like my heliocentric Jupiter.

With

&

in their own domains, now is the time to talk about

&

, not when

enters

!

September 7, 2019 at 01:00

fishscales
Jupiter in Sagittarius is the priest
Jupiter in Pisces is the mystic
Jupiter in Sagittarius is the world traveler
Jupiter in Pisces is the inner traveler
Jupiter in Sagittarius is the philosopher
Jupiter in Pisces is the experiencer
Jupiter in Sagittarius is Cheech
Jupiter in Pisces is Chong
That last one is a joke
The others are just what came to mind

September 7, 2019 at 08:04

Olenna
»
IIyyaarr13
Oh yeah Jupiter can be a miniature Solar system, i mean you can even see its Moons from Earth with binoculars. I believe Jupiter can do its thing in many signs even the ones considered in debility.

September 9, 2019 at 06:48

msleedl
Sagittarius travels the world while Pisces travels the astral plane- that´s how I say it. Jupiter means expansion, good fortune, luck and everything that could be possible.
Sag shows this energy with their love for traveling and exploration, they´re very active and can have great, innovative ideas. Sag´s are also known for having a philosophical trait, and being able to see the big picture.
Pisces on the other hand, expresses this expansion energy by being extremely imaginative and having genius ideas. The Jupiter energy is channeled into spirituality.
Both signs are comsideed lucky in life.



Moon calendar
Moon in

Taurus
Show calendar
»
Seek users born on
Seek users by nickname