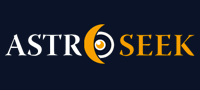 Astro-Seek.com Seek and meet people born on the same date as you ...
Chart open for roasting :P - Discussions, questions
---
Chart open for roasting :P
September 3, 2019 at 12:30 (UT/GMT)

Moot
Chart open for roasting :P
Tell me whats wrong with my chart , tell me whats right with it...

Posts in topic
September 3, 2019 at 12:34

Moot
My chart


September 3, 2019 at 13:21

Astro-Seek.com
System message: Post has been written by user Olenna, who already deleted profile on this website:
=====

I`ll start with some good stuff. Sun in Aries/10th house very strong position, know your direction and pursue life with energy and will, you`re willing to move any obstacle in your path. You want achievements and you pursue that in a strategic calculated way. The low side of this can be overly selfish and cutthroat. Even your communication style is very direct and to the point even if it offends. You have a good gut feeling type of intelligence, you`re just always knowing things instinct. Your relationships can be a little tricky. Venus square Uranus, you want freedom but also a deep connection to people, often this is at odds, you either get one or the other. Emotionally crave stability but get bored easily. Your relationships can be a bit dramatic sometimes. You have to find people or partners with whom you share same beliefs and need for variety. There may be some confusion about what others expect from you, or what you expect from others. You are in need of new things to do or explore.

September 3, 2019 at 13:40

goldenlion32
Roast you like a pig. Perhaps some barbeque sauce and honey for some good bbq sandwiches.

September 3, 2019 at 13:44

goldenlion32
»
goldenlion32
Definition of Roast
Roasting is the fine art form of insulting your friends over the internet. This is similar to traditional roasts, where attendees gather to playfully insult and joke about a special honoree.
On YouTube, the practice of harshly mocking or criticizing another channel's content is considered roasting. Roasts that are mean-spirited can quickly evolve into cyber bullying or trolling, though.

September 3, 2019 at 14:09

Moot
»
Olenna
Thank you , spot on about relationships i feel torn between deep connection and independence.

September 3, 2019 at 14:10

Moot
»
goldenlion32
Thanks

September 3, 2019 at 14:52

MajorTom
The very fact that you're an Aries automatically deserves major roasting fyi

September 3, 2019 at 14:57

MajorTom
»
MajorTom
Oh shoot I've got my moon in Capricorn as well

September 3, 2019 at 15:04

goldenlion32
»
Moot
Roasting and Astrology are two different things. Just thought you wanted a roasting first.
I would have to say with 29 degrees Ascendant and Descendant it might be a critical point at times when the transits are just right. Perhaps carrying both energies of Gemini/Cancer and Sagittarius/Capricorn.
Moon Conjunct may have to do with emotions, thoughts, and feelings you have about yourself and interacting with other people. What you think of yourself versus what they think of you.
Ending of a cycle in Gemini, yet you have North Node Gemini in the 12th house which is the way you communicate in a sense. Maybe everyone doesn't always take your ideas, philosophies, and beliefs with ease since you also have Uranus in Sagittarius which may be tearing up some people's views of society.
You might be a bit rough in speaking as well with Mercury in Aries and with Mars in Scorpio. Quite forceful really if you want to be in communication styles. It might be very blatant and take it or leave it. Authoritarian perhaps. In the 10th house perhaps dealing with work, reminds me of a soldier speaking in the Military, but can also be some type of sports coach, life coach, or business coach.
Number one mentality, which makes you very competitive.

September 4, 2019 at 01:56

Moot
»
goldenlion32
Thank you , mostsly very accurate :)

September 4, 2019 at 06:26

ShriSaiganeshE-jyotish
»
Moot
hope find relevant, discuss salient pointwise feedbacks
how true-insightful-helpful,
traits-talents-health-life trends-ideas to pick, remedies etc,
venus lord 11th for gains elevated own pisces 9th,
selfless spiritual attitude, seeking splendor in life,
aptitude for arts, dance, pharmacy, etc
wear 0.25 carat diamond over platinum ring over jup finger;
9th lord for luck jup debilated in cap 7th,
jup lord 7th sag inimical for gemini asc,
stress-delays in marriage-vocation;
abdominal health issues, and knees etc;
prayers for saint of faith,
offer yellow flowers at alter at home sat evenings;
wear yellow sapphire over pendant touching heart;
jup elevated aspect over cancer first, protective of health and well-being;
Sat with ketu SNode now 1.5yr transit jup-moon cap 7th,
detachment in relationship,
pain-injury-surgery abdominals, knees, heart-lungs etc to care
Natal ketu sag 6th, hyper-ambitious and impulsive,
accident prone, coping with opponents, job separations;
pain-injury-surgery intestinal, hips, thighs etc;
prayers to Christ, offer red flowers thurs mornings;
jup now transit sag 6th, good for health-employment prospects,
jup sag trine sun-mer aries 9/10 supportive of luck-edu-career these months;
sun-mer aries, intellectual, literary-oratory abilities; action oriented;
asc lord mer 10th aries, career in corporate communications/writings;
rahu NNode gemini 12th, clever, foreign lands, international information;
rahu now transit cancer first, manifesting natal rahu;
gemini asc, good at information gathering, but confused at decision making;
sat-mars own scorpio 5th, tech-mech-metallurgical-forensic chemistry-entrepreneurial-astro aptitudes;
stress-struggle in luck-edu-romance-children-position;
sat retro delayed results;
sat aspect own cap 7th, good for vocation-business
but not good for health of spouse;
sat 5th negating employment opportunities;
urological-heart-stomach inflammations;
sat aspect own cap, debilation of jup cancelled,
gradual improvements in luck, relationship, vocation etc;
moon cap ambitious, hardworking, good at event management;
jup-moon victory amidst adversity;
retro sat towards 4th elevated in libra opp sun-mer, negotiation skills,
health-mother-property-luck-education-travels-career under stress;
observe fast sat evenings;
elevated sat and elevated sun, neutralising elevations,
tug of war between both strong planets stressing health, home, career etc;
hope transit jup sag helps now in health-employment-career-luck matters;
do promptly ack, discuss salient feedbacks true-untrue etc, ideas to pick,
wishing well, kshantaram

November 17, 2019 at 16:05

JupiterCreation
nothing to roast here, cool chart and nice planet conections, u are also a rising sign in the last degrees, me two high five



Moon calendar
Moon in

Libra
Show calendar
»
Seek users born on
Seek users by nickname