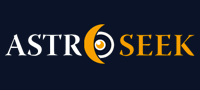 Astro-Seek.com Seek and meet people born on the same date as you ...
Insight on anything you see? - Discussions, questions
---
Insight on anything you see?
July 25, 2019 at 19:43 (UT/GMT)

Tiffers3175
Insight on anything you see?
I know my chart to a degree, but would love some insight on my chart if anyone can help. Ive had a rough go at life as far as all of the sudden crises.. and my daughter... Its just painful

Picture attachments are visible to registered users only. (
Log in
)

Posts in topic

goldenlion32
Venus in Taurus and Chiron in Taurus may be the wounding with your daughter. I believe right now, you're in your Uranus in Taurus opposition Uranus in Scorpio at one point here, but I can't see your degrees. (Mid-life transitions). Uranus in Aries opposition Libra Pluto might have been rough a bit.
You're in a passage of rites right now to clear karma with family, friends, co-workers. Probably good time to do a lot of healing on yourself. This is usually what most of us do.
Although, I know you I just ended mine.
Pisces Sun and Mercury make you a sensitive soul. Empathic, so you might have a lot of deep emotions and get hurt easily.


Tiffers3175
»
goldenlion32
https://photos.app.goo.gl/uri4xKBgz…


Tiffers3175
»
goldenlion32
I sent a link to my photos to view my degrees. It´s confusing to me, however, that some say that I am Gemini rising and Taurus 12th house, but this, and several other calculators, say that I am Taurus rising and Aries 12th house. None the less, I´m more interested in knowing if this separation that my daughter has decided to embark on from me is going to end and be reconciled at some point. I find myself crippled in every way without her. Life has lost its purpose, but only to wait on her and be patient.


goldenlion32
»
Tiffers3175
When were you separated from her?


goldenlion32
I will look at it some more tomorrow. It´s midnight there in Europe. I have to go to bed.


Tiffers3175
»
goldenlion32
It was September 2018, but the brainwashing by my birth mother started about 6 or 8 months prior. My mother is quite the sick individual. She left all of her children in infancy, and seemed to hate us. Rare telephone contact with numerous no-shows on promises to come and see me. She returned in my later teen/ young adult years only to impress more trouble than ever.


ShriSaiganeshE-jyotish
In case find the information relevant, discuss how true-insightful-helpful,
Appreciate your keen interest in astrology!
asc lord mer debilated pisces 10th, emotional and confused;
gemini asc, analytical but confused at decision making;
jup aspect mer, debilation cancelled, gradual improvements;
sun-mer literary-oratory abilities; green emerald over mer finger;
sun pisces 11th opp sat virgo 5th, stress in
income-gains-friendships-health-luck-edu-romance-children-position;
observe fast sat evenings;
sun 11th, gains from govt-corporates-social elite;
sat virgo aptitude for audit-quality control roles-public admin;
ketu separative SNode acq 10th, reformist-innovative, career-job changes;
pain-injury-surgery knees-legs-sciatica etc;
prayers to Christ, offer red flowers at alter at home sat mornings;
*jup-mars-rahu NNode 4th,
foreign lands, foreign projects, advisory-audit roles;
rise-fall in life; toxic health issues
heart-lungs-stomach-liver inflammations etc;
rahu now transit cancer 2nd, foreign earnings;
prayers for ancestors, observe fast No-moon evenings;
observe death anniversaries religiously;
wear brown hessonite over pendant;
*sag-jup 7th inimical-malefic for gemini asc,
stress-delays in marriage-vocation;
inimical jup virgo 4th, stress in mother-property matters;
Jup now transit own inimical sag 7th, abdominal issues;
growth through advisory roles but under stress-delay;
*Sat-ketu now transit cap 8th over moon 9th, distant lands,
detachment from parents-family-finances, and emotional stress;
pain-injury-surgery urological-knees etc;
sat retro these months towards inimical sag 7th for marriage;
**Venus own taurus 12th, seeking comforts in foreign lands, possessive spouse;
love of food-comforts; aptitude for arts-singing, hotel management, cuisine;
success amidst adversity;
libra 6th, preference for public relations, law-justice-fair work environments;
do promptly ack and share ground feedbacks
which could be interesting to learn of,
traits-talents-health-life trends-ideas-remedies etc etc
wishing well, kshantaram


goldenlion32
»
Tiffers3175
Moon in Capricorn would represent you mother or mature feminine n your experience. You might be like me where the mature women tend to be emotionally, mentally, and verbally abusive. Capricorn is ruled by Saturn. With Jupiter in Sagittarius Retrograde and the eclipses in Cancer/Capricorn transits it may be setting things up for justice coming and weighing and balancing the scales under Saturn in Capricorn, Capricorn Pluto, and the south node working in your favor as it has been for me.
Retrogrades always bring back this karma on other timelines and there is justice served at one point.
If you had issues in September, it's because of your Saturn in Virgo, Jupiter in Virgo, Mars in Leo, and North Node Leo/South Node Capricorn.
Last September we were in Venus in Libra and shifted into Venus in Scorpio and Jupiter in Scorpio Retrograde. Mars in Capricorn and Mars in Aquarius, and it was Uranus in Taurus, than switched to Uranus in Aries Retrograde. We switched from North Node Leo/South Node Aquarius to North Node Cancer/South Node Capricorn. Then we just switched back into Uranus in Taurus.
You got caught up in the shifts of energies and things got messed up for many of us last year with transits in different ways.
With your Sun in Pisces, Mercury in Pisces, obviously Aries in Chiron was in your 11th house, than shifted back in to Pisces in Chiron, than back to Aries in Chiron wounding and healing you.
With Uranus in Taurus in your 12th house and Venus in Taurus (Daughter) there with Taurus in Chiron you can see your wounded through Pisces in Mercury conversations and Mars in Leo being 29 degrees a critical degree.
With your North Node Leo/South Node Return there was some karma playing out there with Uranus in Scorpio opposition Uranus in Taurus (mid-life transition).
Uranus in Taurus was at 2 degrees etc. and conjunct the Venus in Taurus at one point and Uranus always severs things for a time. It can give and take away different times for evolution, growth, and can be in positive and negative ways.
Not really sure, what's happening with all that in your life, but if there are any legal stuff, do what they tell you and don't be resistant to what they ask you to do.
This is normal stuff that happens during this passage of rites, and it's about you setting personal boundaries for one with whoever is interfering in your life and being an obstacle.
Which is Virgo and Capricorn.
There playing the part to take your personal power back as the feminine. You have to fight for everything you want in life, and be self-reliant, self-sufficient, and self-confident. You have to be your own advocate. And like my professor told me when I graduated in 2011, you can never be an advocate for others, until your master it with yourself.
Saturn in Virgo is your karma for this life, so this would be mastering the Virgo archetype and knowing it inside and out like the back of your hand. Negative and positive qualities in self and others.
Take your focus off what others are trying to distract you with and focus on your goals. Be relentless in obtaining what you need to obtain.
Once we get into North Node Gemini/South Node Sagittarius it will shift the energies out of the 8th house into the Gemini in the 1st (You) and Sagittarius (We) in the 7th house of relationships.
I think you just have to get through the rest of this year and take action to improve your life and things will fall into place by what you put out there in a positive way. Although you still need to set personal boundaries and stand up for yourself.


Tiffers3175
»
ShriSaiganeshE-jyotish
Thank you. This is quite in line with me and is very helpful. My birth mother was, and still is a problematic and painful abuser in my life. Though, I was not raised by her, she still somehow exerted much energy in going out of her way to make things as complicated,confusing humiliating, and painful for me as she could, all while attempting to charm the collective with her masks of many faces. Nevertheless, she was and is the example of who I would never ever aim to become. I try to see this as a gift, rather than a curse. She drives me to be ever so kind to others, because I have known this rejection and pain from my own mother, it inspires me to give as much grace, understanding, and kindness as I can. I do not get my kicks the same way as she...
I love to sing. (Pretty good at it too) and have held front vocals in a few local bands. I do have a back for language Arts, but more so, public speaking, or addressing an audience, in whatever form it may be. It´s something I should have taken on as a career opportunity, but I have spent the majority of my life working out the demons within, left there by my B-mom. Seems that her attempt at crippling my self worth was almost a success. (I am pulling thru, and making use of every inch of her killing field, turning it inot something to refer to when I need a reason to remember ... A reason for giving, and a reason for understanding someone that has noone on their side, and no other way to be heard. I love giving that lift up to others. It feels as if I am breaking the curse she intended on me.
I am also the black sheep in the family on my fathers side. The emotional turmoil I went thru due to my mothers long armed abuse was, and still is held against me in the form of never having understanding for my position. "Get over it" and "suck it up" was common. Or, " Oh, its not THAT bad." Even when I was sexually assaulted (to put it lightly, I hate even using the true term) Financially my father was sound. He owned a buisness, and my great grandparents took care of us when my dad was working. I was never beaten. I know they loved me... Just in a very different way than I wanted. I was with my deep emotions, alone in a fish bowl. It was taboo to them to show anything. It was difficult.
My talents went unnociced and unacknowledged. I have, however,the best friends anyone could ask for. They know me, and I have grown thru their guidance and attentiveness throughout my life. I am grateful and I feel I have so much. Because of them.
I have been teaching myself astrology through the years and have a longing for someplace "else". Always have... Like I know this isn´t my home. Somewhere else is.


ShriSaiganeshE-jyotish
»
Tiffers3175
Appreciate sharing your story and growing out of it gradually.
Glad you could identify yourself fairly with the reading and the talents.
Wishing well again, kshantaram

February 22, 2022 at 11:19

chippyrussell
»
Tiffers3175
I realize this is an older post, but you have an interesting chart. I´m showing you with a Taurus rising at 20 degrees. It would be helpful to have your parents´ birth details, plus your daughter´s, maybe even her father´s.. Kind of difficult to come to any conclusion or possible resolutions with seeing only one side of the coin. Relationships are kind of quirky and the more info the better.
Chip



Moon calendar
Moon in

Libra
Show calendar
»
Seek users born on
Seek users by nickname