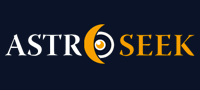 Astro-Seek.com Seek and meet people born on the same date as you ...
Integrating Astrology with Psychology: Problematic - Discussions, questions
---
Integrating Astrology with Psychology: Problematic
June 10, 2019 at 17:34 (UT/GMT)

ancient_astrology
Integrating Astrology with Psychology: Problematic
1)Astrology, at least by the time it arrived in the hellenistic world, had a psychological component. For example, we can expect a person with a prominent Mars to be bellicose, aggressive or assertive.

2) Given the above, we can correctly say that psychology was a component of "western" astrology from early on, certainly by the time it reached the Hellenistic world.
However, my problem with the recent attempts to bring psychological theory into astrology is that it is an attempt to integrate astrology into an entire school of psychology (in most cases, Jungian) .

3) My problem with this is two fold:

a)Which school of psychology should we choose to integrate? I like Terence McKenna's statement that the various schools of psychology are like medieval hawkers at a faire. Which one do you choose? Now most people seeking to integrate psychological into astrology are Jungian( i.e. Liz Greene and Richard Tarnas). I can see why. First we know that Jung used birth charts on some of his patients. Jung also sought out advice from astrologers. I happen to know that one of these was French astrologer Andre Barbault. Also Jungian archetypes fit nicely with astrological ones. Mercury: Trickster, Venus: Anima, Mars: Anima, Saturn: Shadow, etc.

b)However, I have a problem with trying to merge two systems. The problem is that that the psychological schools put astrology into a procrustean bed and make astrology fit their system. It wouldn't be the first time such thing has happened. Look at the nonsense by tarot readers try to fit their system or vice-versa into the cabalistic tree of life. Dont' get me wrong. I get the temptation to try to integrate two systems together. Prima facie there does seem to be some similarities between astrology and jungian archetypes. However, it is a logical error to jump from seeing similarities to seeing them as identities or integrating the one into the other.


So, these are briefly some of the issues I have with the attempts of some astrologers trying to integrate astrology with a particular school of psychology. I would have more to say about this, but will leave it at that for the moment.

Posts in topic


Moon calendar
Moon in

Virgo
Show calendar
»
Seek users born on
Seek users by nickname