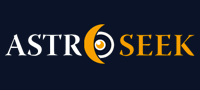 Astro-Seek.com Seek and meet people born on the same date as you ...
What are my strengths and weaknesses based on my chart? - Discussions, questions
---
What are my strengths and weaknesses based on my chart?
May 27, 2019 at 21:30 (UT/GMT)

leopyseasaries
What are my strengths and weaknesses based on my chart?
curious as to what my strengths are and things i need to work on.
please note any interpretation of my sign that stands out to you as well! this would be much appreciated.
thank you to anyone who takes their time looking into my chart! :) <3

Posts in topic


Astro-Seek.com
System message: Post has been written by user David Evans, who already deleted profile on this website:
=====

Charts are great and all, but what have you worked on, what have you trained. Strength is not born with you, it is made by you. The chart may show where strength is more easily acquired for you, as different mind is suited to different tasks, but no strength comes without putting a foot forward, and training.


goldenlion32
Pluto in Sag (Soul) with the polarity point of Gemini. This maybe you've been very knowledgeable in the past life as a spiritual teacher of some sort. As well as Sagittarius Pluto Generation is believed to be from nomadic tribes. Where you might be traveling in this life- time and communicating with others offline, or online in social media. Perhaps writing articles, presentation, speaking, publishing books. Educating others and speaking on topics which are important to you. Gemini would be seeing things from a different perspective, different reality, then yourself and also hearing different points of view.
Since you have Pluto in the 8th house this is transformation through those you live with, work with, and your romantic and sexual partners on emotional, mental, spiritual, physical, and sexual level. You may be flipping around different belief systems about 8th house issues and debating what is truth from fiction, what is ethical and moral, what it is too far on certain topics such as abortion, assisted suicide, and different major topics we're facing here on social issues and social problems.
Polarity point is in the 2nd house with Gemini and intercepted with 3rd so this can be a combination of making money through communications.
Gemini's are your neighbors, friends, siblings, co-workers, short-distance relationships. Where also the 9th house with Sagittarius intercepted you're a teacher of some sort.
North Node Virgo/South Node Pisces, you're learning to be more responsible with your life. With the South Node Pisces you might have a tendency to hang out in escapism or entertainment. You're comfortable with relaxing, sitting back, enjoying yourself in some ways. You really have to watch addictions of alcohol, foreign substances, gambling, gaming, sex, and other activities, for it would be to simple to fall back into not showing up in life.
Virgo teaches you be more health consciousness mentally, emotionally, physically, sexually, financially, and teaches you to show up in the world and serve others. Serve others in the sense of being a scientist of some sort, researcher, analytics, data, computers, technology, communications, speaking your voice, and not suppressing emotions thoughts and feelings.
North Node Virgo teaches you to work in the world in logical and practical way, paying attention to details.
Moon in Pisces on the South Node maybe you've had past issues with mother figures or old women who don't show up in life, escape themselves. And easy again to escape to much into another reality to avoid emotional, mental, spiritual, physical, sexual, or financial pain. You can get in trouble here with Jupiter in Pisces expanding the urge to merge with music, foreign substances, alcohol, and many forms of non-chemical and chemical addictions.
Where you can also be a natural Pisces which is very in touch with the natural laws of source and teach others to be liberated. Maybe you can work with those who are escaping life in Mental Health in some form. Developmentally disabled, mental impairments, brain injuries, and make your money working as a natural healer in the conventional Medical or Mental Health or unconventional Holistic and Alternative ways.
This can be good with music therapy, art therapy, and expanding in experimenting with different art mediums and art forms. Spiritual art since it's in the 12th house.
Would signify possibly who ever your husband maybe that shows up is Jupiter in Pisces and may work or have some issues associated with Pisces and a past life connection as long as your mother.
Uranus in Aquarius in the 11th may signify you are capable of bringing some kind of innovation, creativity, project that helps humanity. Higher communications. It's in it's natural house and serving humanity.
Saturn in Taurus may indicate your work with those in less fortunate circumstances or conditions as I mentioned above. Can be poverty, or medical and mental health. You may become familiar with different social classes and learn the different experiences through your life-time and after 40 bring some wisdom and knowledge out to the world.
With Cancer in the 4th house shows the masculine and feminine, and you may have you and a brother perhaps.
Mars in Cancer would be your boyfriend karma and Venus in Cancer would be the feminine Karma with other females.
Chiron in Scorpio in the 7th is the key to your soul, and need to look at what houses it aspects, because here lies all your soul intentions.
Chiron in Scorpio is a wounded warrior, so you may have some karmic experiences with relationships that don't always feel the best, but you find the natural wisdom, knowledge, and insight in the experience.


Rosincvist
»
David Evans
Now the Scientology babies born as Operational Thetan Sevens come into the world asking for delivery to the Sea-Org!




Moon calendar
Moon in

Cancer
Show calendar
»
Seek users born on
Seek users by nickname