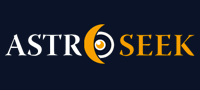 Astro-Seek.com Seek and meet people born on the same date as you ...
Decision - Discussions, questions
---
Decision
July 10, 2023 at 17:57 (UT/GMT)

Moya84
Decision
Hi,

I am faced with few peculiar problems which I thought to get an answer..

I am working in a job from April 2022 and there are few concerns:

1) The company hire people whoever agrees to join at lower wages..in general, few old people stay as they won´t get the job elsewhere because of their age, and hence old atmosphere is lacklustre..

2) i could sense the growth even after performance may not be good enough. Yes, there is a bit of work life balance but in general growth opportunities in other companies are huge..

3) The whole work atmosphere is just not very positive..

This, I am confused what to do as on one side the atmosphere is bad and I understand that my transits are tough too..But I think should I try somewhere else or wait for things to get better?

Regards,
Mohit

24th September 1984 birth date
11 am birth time
Indore, Madhya Pradesh, India.. place of birth

Posts in topic
Linda Harris
Hi...
I am not a ´fan´ of quitting a job before having another one.
YOur chart promises much better employment in the future...but not until Jupiter has finished retrograding and then going direct and in trine to your planets in your 10th house.
I think you should look around and see what else is available...in general...and not quit your job.
If you can do your current job without hating every minute of it...then stay until the transits are more promising or you find something better.
But you could also try to find an interim job....something in a better company ..with a better reputation...even if it is at the same salary.
You don´t say what type of work you do, but obviously you have experience and are still young...so you have qualities a good company would want.
If all the company cares about is ´the bottom line´ and doesn´t care about the welfare of the employees, that is not something you can live with.
So: the long term outlook is very good...maybe the best you have ever experienced..but now all the heavy planets are retrograde and Jupiter is about to retrograde...so...you need to be patient where you are Or get an interim job...
which, might, just might become THE job you want LATER when Jupiter is more favorable.
ACTUALLY: I just looked at transit Jupiter and it doesn´t retrograde until September...so I am thinking my alternative choice...finding another job at approx the same salary...has a good chance of becoming a much better job later...in the same company. Because Jupiter does trine planets in your 10th.. So...
Begin looking for another job as though you are serious about it..and see what is out there.
IF you find something in a more desirable company, then take the job...and have confidence that your many talents will be VALUED in the next year...or even before the end of the year.
I think Jupiter IS the activator in this instance.
YOur impulse to leave where you are is correct.
Linda



Moya84
»
Linda Harris
Thanks Linda for your detailed explanation..I understand and it makes perfect sense to take a calculated step rather than a impulsive one.
I am a financial analyst by profession with work around excel and word..Do you see any change in profession?
With heavy planets not in favour, I will wait for another six months (if I get it right).. Also, the notice period is three months which makes it also feasible to find after 2-3 months..
Also, with Jupiter going retrograde, I think it´s better to stay low profile..
Regards,
Mohit

Linda Harris
»
Moya84
You are a financial analyst? I can´t see that profession going anywhere but FORWARD...Money rules the world.
Keep looking for another/better company to work for...and just SEE what is "out there"...
you can even go so far as to INTERVIEW for a job...but you would have to have a "priority list"...to make sure you are not jumping out of the frying pan and into the fire...as they say.
Always check out the company you are interested in...there are ways to do that today...
And what you don´t know you can ask in an interview. No good HR person will be impressed that you know what you want and what you don´t
CORRECTION: I MEANT....no good HR person will be UNIMPRESSED ....that you know what you do and don´t want.
Don´t say YES to anything that sounds VAGUE. You can the next company to work for to be respected and transparent in the way they do business and treat employees.
Linda


Moya84
»
Linda Harris
Thanks for your suggestion.
I also want to be in same line but unfortunately things aren´t going as planned..moreover, colleagues are also not that good..
Is there any chance that i would relocate to other country or city?
Mohit

Linda Harris
»
Moya84
Maybe another city....but ...relocation - though possible..can bring about a whole NEW set of issues...things you didn´t plan on...because of being impulsive instead of planning in a practical thoughtful way.
Linda

September 18, 2023 at 14:42

Moya84
»
Linda Harris
Hello,
There are calls coming and interviews have been scheduled.. Jupiter retrograde has started from 04th September..will this time frame which I believe is uptil December lead to success?
Regards and Thanks,
Mohit

September 19, 2023 at 21:57
Linda Harris
»
Moya84
I think you are coming up to some very good transits....but ...the interview is important...an "in person" interview is a good sign...and therefore you need to have a "script" and a "priority" list....
the first is things you need to say....depending upon the questions. You´ve been on a lot of interviews so you should pretty much know what type of questions will be asked... have answers prepared. IF a question is asked that you absolutely didn´t see coming, then let the person know you need a minute of two to think of want you want to say. It´s better for the person to think you need a couple of minutes to say what you really mean....and not that you are answering automatically or impulsively.
Next, make sure YOU get YOUR questions answered...about salary, raises, promotions, responsibilities, authority, benefits...etc.
Don´t leave any questions unasked. Because if you do, you will feel that you let yourself down and will say "I should have said..." or "I should have asked"...you don´t want that to happen.
Cover ALL the bases.
Show up on time and look like you are arriving for a part in a movie....LOL..
appearances count. ....
If the job is meant to be yours, you will feel comfortable...and if the person interviewing you is fair, he/she will take the time needed to figure out if you are right for the job.
Before you leave, ...ask...IS there anythibng else you need to know or feel I should know about the company?
It would help if you checked out the company ....do the research...in advance...so that you are prepared. BE PREPARED.
Linda


September 20, 2023 at 04:36

Moya84
»
Linda Harris
Thanks for the checklist. Yes, even I feel the time has come but I will be in no haste.
Regards,
Mohit



Moon calendar
Moon in

Capricorn
Show calendar
»