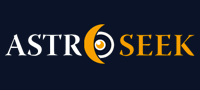 Astro-Seek.com Seek and meet people born on the same date as you ...
Secrets of Vertex - Discussions, questions
---
Secrets of Vertex
June 23, 2023 at 23:39 (UT/GMT)

Holy Water
Secrets of Vertex
So far I have been in contact with people with whoom I shared the following synastry aspects:
Their Vx conjunct my Vx
Their Pluto conjunct my Vx
Their Moon conjunct my Vx
My Jupiter conjunct their Vx
North Node conjunct Vx(double whammy) between a married couple
The takeaway from this limited, but naturally developed synastry list is that the Vertex point is not so much for the Vertex person, but for the other person. I found its effect to be similar to that of asteroid Pholus. At least in a sense that a planet in contact with Pholus becomes exaggerated enough to notice sudden planetary dominance.
Now, I do not have the list of planet conjunctions to Pholus because I didn´t focus on it as much, but I have witnessed its effects enough to understand the difference.
What I found is that whenever a planet conjuncts Vx in synastry, life of planet person will seem to be definable by the planet conjunct the Vx.
Vertex - Immense level of harmony and feeling of going somewhere, progressing, pushing, striving, moving forward, constant motivation and support.
Pluto - Destructiveness, immorality, inconsideration, hopelessness, obsession with sex, drug dealings, crysis, bottom pit, theft, manipulation, loss. Vice in short.
Moon - Emotionality, loss, pain, care, beauty(not lustful), family, thoughts, hopes, children.
North Node - Struggles, road blocks, lack, feelings of giving up, EMERGENCY(not medical, more like that of anaretic/critical degree which is supercharged rushing, tense and persuasive. I´d say it´s the biggest attribute of North Node), desires.
I can not put the Jupiter on the list as it´s my own, but I noticed themes of spirituality, religion, guidance(biggest one), philosophy of positive outcomes, understanding, leniance, higher power, studies.
Another insight with Vx conjunctions in NATURAL synastry is that there will allways be at least 2 additional conjunctions and a fair chance of a stellium.
Vertex in transits:
Vertex in transits is still a mystery to me, or at least prediction of its activity.
Here´s my experience with transit Vertex:
The day before my late grandfather passed away, I felt a very strong pull to what I could only describe as pull to another world. It was strong enough for me to check the transit and unfortunately I did not save the chart, but I know for sure that Vertex was part of it because it just stood out.
This one´s a bit iffy as there are 2 possible times so I will link the transits of both in case you feel like you can add anything.
Anyway, it´s todo with Titan submersible, or at least that´s what I think. I went to bed feeling exhausted from work and woke up 1 hour after I fell a sleep(first inconsistency with my rhythms of life. I have a clock on my bedside and it´s the last and first thing I see when closing and opening my eyes so I know the times are within minutes), it felt weird and I had a bit of trouble falling back a sleep but it didn´t take too long, maybe 5 or so minutes. I then woke up about 2h later from a very weird dream. It was dark, no sight, no sense of anything, but vague resemblence to sound of water. I´d say it would be a coincidence, but I did not think much of it till I saw the thread on astro seek about the tragedy(it wasn´t confirmed yet).
First transit chart:
https://horoscopes.astro-seek.com/c…
Second transit chart:
https://horoscopes.astro-seek.com/c…
Another weird thing is that I have had maybe 5 deja vu´s while writting this, but am not sure if it has anything to do with Vx.

Posts in topic


Moon calendar
Moon in

Capricorn
Show calendar
»