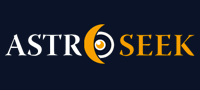 Astro-Seek.com Seek and meet people born on the same date as you ...
Quick Guide To Vedic Newcomers - Discussions, questions
---
Quick Guide To Vedic Newcomers
May 22, 2023 at 07:09 (UT/GMT)

Aren Levi
Quick Guide To Vedic Newcomers
Heyo,
These are simple rules for new or tropical astrologers that want to try vedic system and have no knowledge about its mechanisms ✔
1. Do not use knowledge about signs, houses, planets characteristics from your tropical system to your vedic placements.
- That means Vedic astrology has mostly different view on basic knowledge. For example what Sun stands for and its function.
2. Vedic astrology works only with Whole sign houses.
- every technique in this system comes from Whole sign house system.
- Other house systems would not work for vedic.
3. Outer planets and smaller cosmic objects.
- They are noticed by vedic astrologers but they have not as high significance as main planets, Moon, Rahu and ketu.
4. Do not doom yourself for having planets in debilitation/fall.
- There are many combinations that can bring very possitive results even through debilitated planets.
- "Bad results" could be seen subjectively for example Venus in exaltation sign of Jupiter pisces is inclined to pious nature which not everyone can see as possitive for their life and debilitated Venus could bring massive wealth which again can be seen negatively by pious people. ( current social-economic situations in world has to be acknowledge for reading any chart. )
- D9 chart which is chart that activates in your maturity ( which can be actiated through marriage, spiritual maturity, life experience usually after 30yrs ) shows how you lead your life and shows inner power of your placements.
( weak Sun in D1 which is birth chart can be exalted in D9 which shows medium results overall generally speaking. )
5. Every planet has its own special aspect.
- For example Jupiter has 5th, 7th, 9th aspect form its position and every aspect has its own meaning.
6. Conjunctions and combustions are functional everytime if planets are in the same house no matter the distance in degrees.
- If planets have closer distance in degrees to each other, then effects are stronger and planet with higher degree dominates the planet with lower degree which means it "controls" the other planets results and flavours it.
7. There are natural benefic planets like Jupiter, natural malefics like Saturn and neutrals like Moon.
8. Every asc has unique malefics and benefics.
- For example scorpio asc has its own malefics and those malfics are determined by houses they rule.
( for scorpio rising Mars is neutral because it rules its 1st house and malefic 6th house.
Mercury for scorpio risings is malefic because it rules 8th house and is his enemy in mythology. )
- If malefic planet for any asc is badly placed in bad combination then results are negative.
( for example malefic that rules 6th house placed in his enemy sign,
for scorpio asc that could mean Mars ruler of 6th placed in Mercuries sign virgo in 11th house. )
- If malefic that rules for example 8th house is placed in good combination then it gives medium to good results for 8th house matters.
( For example Mercury for scorpio rising positioned in its own sign in virgo in 11th house. )
9. Nakshatras shows more accurate results when it comes to sign energy.
- For example even tho Mars is weak or rather irritated in taurus, there is nakshatra Mrigasira that is taurus sign and Mars performs very well in it because it is nakshatra that is ruled by Mars in mythology.
- So Every zodiac covers 2.25 Nakshatras. For taurus sign there is one nakshatra purely taurus and 2 that taurus shares with aries and gemini.
Aries has 2 purely aries nakshatras and 1 that shares with taurus.
- We have 27 nakshatras.
10. If you are looking up your vedic placements online on google etc, write behind it vedic cause as i wrote before, tropical has different meanings for most of the stuff and google might find for you tropical meanings which wouldnt fit.
- If you want most accurate general meaning of your placements, write your position with asc.
( for example Sun in 10th house for scorpio asc vedic astrology ... )
11. If you want to see your psychological view on world and your emotions, you have to use your Moon as ASC 1st house which means chart will move every position. Then you can read your Moon chart.
- This is useful during transits cause then you can work with your emotions for future and manifest your own results.
12. Do not make conclusions about your chart for yourself, always advice with more skilled vedic astrologers.
13. Locate your Atmakaraka
- Atmakaraka is planet with highest degree and the "rule of planet age" which will be described in point 14 does not apply to it.
- Atmakaraka is planet functioning to the fullest with biggest impact on a persons life or at least recurring themes.
- Atmakaraka is so prominent that it is like having that planet in 1st house and it does give 1st house its "flavour".
- Rahu is something that you desire but do not really have and Atmakaraka is like something that you desire and have all the time but also with lessons to not sabotage yourself with it.
- Rahu and Ketu, Neptune, Uranus, Pluto, asteroids cant be your Atmakaraka.
- For example having Venus atmakaraka would give you libra/taurus vibe into your 1st house, you would be extremely interested in arts, films, music, beautiful things, beautiful people, sex and in some combinations even religion.
14. Degrees show age of planets and thus their direction and "fatigue"
- Some planets work great in "younger years" and some are most potent in "adult" years which would be from 10th to 16th degree.
- For example having Moon in 25+ degree could show emotional coldness or even aversion to emotions if not taken care of regularly no matter the position in chart.


Posts in topic


Moon calendar
Full Moon in

Sagittarius
Show calendar
»