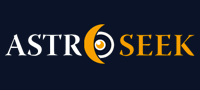 Astro-Seek.com Seek and meet people born on the same date as you ...
27, devoted to my career, but single for years. Is there a change with the upcoming transits? - Disc
---
27, devoted to my career, but single for years. Is there a change with the upcoming transits?
March 9, 2023 at 09:10 (UT/GMT)

MarleneInkgwio
27, devoted to my career, but single for years. Is there a change with the upcoming transits?
Hey guys,

My last relationship ended in 2019 and since I have been trying to date again in 2020, my wish to find love again did not work out - I fell in love a couple of times but continuoulsy met guys who were not what they seemed, which might also relate to my natal venus in aries being squared by neptune. Also my natal 5th house mars in leo squares 8th house pluto in scorpio, and power struggles have been present in my dating history a couple of times. I try to work on my part in this. I also feel like a couple transits like Saturn opposing my Mars in the 5th house, kind of held me back from finding romance again. Also, I became kind of withdrawn and more introvert especially during 2022, with Neptune in my 12th and Saturn and Pluto in a quincunx to my mars in leo.

Recently, people from my past came back when Venus transitted my 12th house and the south node is still in transit in my 7th house, but it was more like I saw them for who they were rather than a new start.

The last couple of years seemed to be more about finding my place in society, also I lost some friends- which was painful at first but with Saturn being done in my 11th house (aquarius) I now find myself surrounded by more stable and reliable people and see it was actually for the best. It was also very centralized on career and climbing up the ladder with a very difficult start in 2020. Now I still need to devote lots of my time to growing that, but I know I am on the right track and my path in healthcare is something I am deeply devoted to. And I know it will be even more rewarding when I finished my training, and financially secure.

I also see progress in the sense that my idea about who I am become much clearer - and I don´t fall for certain appearances as easily as I used to, I don´t get carried away that much anymore.

But even with the success I made, I deeply long for finding a partner again (while also not having much time). And I am 27 now and see some folks being with their partner for years around that age, and I sometimes fear that my life will be only devoted to work and therefore I have to stay "the lone wolf" forever. I kind of have the fear that when I reached my 30ies, I will have climbed the top of my career at the exchange of my private life, and that my wish for having a partner and kids someday will not work out...

Soon Jupiter will conjunct my venus in aries (April 23), and I hope that I might find love again around that time. But the south node will still be in my 7th house. And with my solar arc, a venus = sun conjunction is approaching and my 2023 upcoming solar return also indicates a new love interest. And with me reading my own transits and chart, I am also probably biased in that regard.

So, from your unbiased perspective on my astrology: Is my concern for not finding love again valid? With my solar arc venus = sun, and Jupiter conjuncting my venus in April for instance, what do you think I can expect in the coming months to happen ? And if there is something going to change for the better, around which time could that be? And do you maybe have advice on how to approach this issue and dating in general, and how I could meet someone that I can build a longterm relationship and a life with?

This is kind of bugging me since a while, thank you so much in advance :)

Picture attachments are visible to registered users only. (
Log in
)

Posts in topic
sim
Hi MI! I note you have natal mercury in gemini, 2, so you may appear clever and self contained to potentials... Then they find they really cannot fool you with a placement like that...
You are career orientated, that is great.
Perhaps you need a guy who will accept and admire your intellect. Take your time.


Kannon McAfee
There is a mate for everyone who wants one.
Don´t worry about the Venus aspect to Neptune. Know that it means you tend to be a rose-colored-glasses romantic and have some self-worth issues, but you can work on that. Your Venus is pretty strong overall.
If you want to strengthen your standing in relation to others, consider strengthening the luminaries and Jupiter (which can be done with the right crystals/gems).
Jupiter transiting conjunct (and parallel) natal Venus is about to begin in just a couple days! That will give you a brief window of opportunity (late March through most of April), at least to open up your social life wider.
Uranus transiting conjunct your natal Sun will help you open up again, but won´t contain the fire or push that Jupiter does. So let the Jupiter-Venus transit be a window of opportunity for you to reach out and build some social momentum without any timeline expetations.
You can co-create the outcome of your love life by verbalizing and visualizing what you want to the universe (without specifying who or the details of how). Do that while in a peaceful frame of mind (meditative state) with all worries set aside. Do repeatedly if you need to until you feel the shift and see it in your life.

~Laura~
Marlene
""My last relationship ended in 2019 and since I have been trying to date again in 2020, my wish to find love again did not work out""
Marlene -
venus rules your 7th house - attracting a partner matching your energies and to begin a relationship with. Pluto rules your fix sign scorpio in 8th house - long term relationship with marriage potential.
With pluto ruling 8th house - one is able to store bad experiences in relationships for a very long time. And to be open and to get you prepared to risk and to begin a new one - and the time needed for a healing in the meantime - also depends on how the last relationship has ended.


Astrooo
Hello,
In 3 words, what are the 3 "rewards" you expect from your professional activity?
For example: money, "celebrity", joy
Same exercise for a sentimental relationship.


MarleneInkgwio
»
sim
That is very true, intellect is very important to me.


MarleneInkgwio
»
Kannon McAfee
I will definitely try to be more proactive during that transit, thanks for the ideas :)


MarleneInkgwio
»
~Laura~
Hey Laura, thank you so much for pointing out the connection between the transits and what happened, that's super interesting! The only thing is that my moon is in Virgo, not cancer. It is in house 6 not 4, and my north node is in my 8th or 7th house natally. But it's very fitting to what happened in 2019 - I was in a very toxic relationship and ended it then under these transits, the guy happened to be a diagnosed narcissist and after that I needed a lot of time to feel like I could regain my balance and trust in myself again. What followed over the years was a time of introspection and inner work (healing). And I definitely also see that some of the patterns that contributed to me having this relationship were rooted in my relationship to my mother, which is a difficult one (Chiron conjunct my moon in Virgo). Regarding the coming transits, do you have a suggestion on the time frame when I might find a partner again ?

~Laura~
»
MarleneInkgwio
Oh my bad - I´m sorry. I obviously was so fascinated about your in 2019 ended relationship - that this year switched into your chart as your birth year

Then pls. better forget about most of what I wrote. Although pluto still is your 8th house ruler and venus still rules your 7th house.


MarleneInkgwio
»
~Laura~
No problem ! Happened to me as well when I read several charts at the same time. Still straight to the point on the interpretation of the placements and transits, I'm impressed :)



Moon calendar
Moon in

Taurus
Show calendar
»