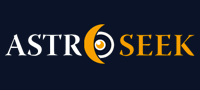 Astro-Seek.com Seek and meet people born on the same date as you ...
Seeking advice: (Illness, current life & future path) - Discussions, questions
---
Seeking advice: (Illness, current life & future path)
April 16, 2019 at 00:29 (UT/GMT)

Amartya
Seeking advice: (Illness, current life & future path)
This is the 1st time I have asked for astrological advice/help but I´m wondering if any of you lovely people could be of assistance.
Over the past 2 months I have had a pretty bad run of luck. I have developed a mystery illness which I cannot overcome. Doctor is not sure what the issue is. At first IBS but now, it is definitely not that.
I have also had a close relative badly injured and having to be treated in hospital. Which was very stressful.
In addition my upstairs neighbour flooded my bathroom... which was yet another issue.
I´ve been left feeling depressed, alone and unsure of how to move forward. It seems that the present is hopeless. I try not to be too pessimistic but bad things seem to keep happening to me at the moment.
Is there anything in my chart that could help me understand what is happening. Either my run of misfortune or maybe even regarding my illness? Plus, some hope for the future would be nice. Even just a little at this point.
Thank you in advance to everyone who takes the time to read my chart.


Picture attachments are visible to registered users only. (
Log in
)

Posts in topic


Astro-Seek.com
System message: Post has been written by user Liquidized.Mind.LM3992, who already deleted profile on this website:
=====

I have no idea about your illness.
As a female i know who has Moon in Scorpio, she smoked a lot of tobacco and ended up developing COPD.
Now what this to me shows is a problem with pent up emotional issues, instead of being more open, she fed her problems by smoking.
Now if you can try to see what kind of problems you may have, you may find the answer to the culprit of your illness.
Seeing a chart with so little aspects speaks to me as a person who is not terribly complex but in a good way because you will be most likely able to handle things happening around you better than most, and with a Sagittarius Sun you do have an optimist inside of you.
Jupiter trine Pluto is a super power, you could always learn of your own issues and bring light and power in the ways of helping others through difficult times too.


Amartya
»
Liquidized.Mind.LM3992
Thanks for the reply 7hz.
Until the illness I would describe myself as a bit of a drinker. (So, maybe Liver) I never considered it heavy but it was a coping mechanism when things were difficult. Since, I have cut it out I have not missed it. However, I do still have those pent up emotional issues like your Female Scorpio Moon. You are spot on there.
Regarding Jupiter trine Pluto. I have in the past thought about trying to become a therapist. I have an unfortunate trait. I seem to be able to help others more than I can help myself.



Astro-Seek.com
»
Amartya
System message: Post has been written by user Liquidized.Mind.LM3992, who already deleted profile on this website:
=====

I took some inspiration from Bruce Lee & Muhammad ali.
To truly live is to learn to die.
On the surface this sounds scary, all it is is manifesting your true ability, me like you cannot fix ourselves, i am hopeless also, i see Chiron is conjunct Jupiter, my sun & Jupiter in the same sign is also conjunct Chiron.
Therapy would be an amazing outlet for you, i do sense someone with great emotional control and to that point, control to the point of detriment, allow yourself some emotional freedom and personal space, allow people to see your inner intensity.
I am Moon & Mars in your opposite signs, Taurus.
Do you think i care that people know i love to eat cheese and eat spicy foods and then complain that the last time i went to the toilet it felt like i sat on a pile of red hot ashes? It´s vulnerability, it is just me being open and honest with my flaws as a person.
You have to not take your emotions for granted which you do not which is why you have this cocoon you are afraid of sharing to the outer world.
Remember the Phoenix, transform.
Now Bruce Lee... i have to share this with you, for you this will most likely hit you really deeply because both him and you are very alike in terms of astrological make up.
https://www.youtube.com/watch/…
Muhammad Ali. Mars in Taurus on his MC.
https://www.youtube.com/watch/…
Don´t process these on the same ordinary ideology that you are them you are not, but in actuality, anyone can manifest this same potent passion for what they are made for and be obsessive in their pursuit.


Amartya
»
Liquidized.Mind.LM3992
Thank you for the thoughtful reply and the links. I will watch them tomorrow when I get home.

You are wise beyond your years 7hz. Like a guru ;)We cannot live unless we face our fears. It is not truly living. It is merely hiding or existing. I agree.
Regarding emotional control. Believe me, if I was to open up my Scorpio Moon fully, I doubt many could stand the intensity of it. Which of course goes back to your point about you only live when you learn to die. No risk, no reward.
Showing vulnerability: I think, when you are someone like me. Very sensitive & emotional. You are always keeping your guard up due to the fear of being hurt. Again, that is the word. Fear.
Fear of letting go, fear of being vulnerable. It is time to control our "fears" and not let them control us. There is nothing to fear in being our true self. It is us. Like it or not World, it is us. Once we can accept ourselves, maybe we can rise like the Phoenix and live up to our fullest potential.
Really great post 7hz. Thanks




Astro-Seek.com
»
Amartya
System message: Post has been written by user Liquidized.Mind.LM3992, who already deleted profile on this website:
=====

Much love to you man, hope things become more clear in finding a solution to your situation.


ShriSaiganeshE-jyotish
hope inputs enable take stock, adapt as relevant,
share salient pointwise feedbacks how true-insightful-helpful,
traits-talents-health-trends-prospects-remedies-ideas etc etc :
asc lord sat with venus cap 11th, gains through artistic aptitudes,
event management, mechatronics, sculpture, etc,
craving for affection but difficult to manifest,
mutual health issues in marriage relationship;
*jup-sat opp, misjudgments-missed opportunities to care;
jup elevated cancer 5th, advisory aptitudes;
observe fast sat evenings taking milk-fruits or as per custom;
prayers to saint of faith,
offer yellow flowers at the alter at home Mon evenings;
*natal ketu separative SNode leo 6th,
high self-pride, accident prone, detachment from jobs;
pain-injury-surgery heart-stomach-intestinal etc
*sat-ketu coming 1.5yr transit sat-venus cap 11th,
detachment from income-gains-friendships-relationship;
pain-injury-surgery arms-shoulders-ears-knees-kidney etc
prayers to Christ, offer red flowers at the alter at home sun mornings;
rahu NNode now transit jup cancer 5th,
hope promotes foreign advisory roles,
while may block/delay birth of children,
and prone to toxic liver issues etc to care;
natal rahu acq 11th tending to foreign lands; seeking reform;
wear brown hessonite over pendant touching heart;
**jup year ahead transit sun-mer own sag 9th/10th, for luck-education;
scope for advisory-legal-medical-literary/oratory roles;
sun lord 7th for marriage over sag 9th, luck through marriage;
jup effective mid-course mar-june 019 to watch for;
*moon scorpio debilated with mars own scorpio 8th, debilation cancelled;
gradual improvements in health etc;
research-occult-forensic aptitudes; volatile emotions-finances;
moon elevated aspect over taurus 2nd for family-finances;
scorpio secretive, sentimental, suspicious, sarcastic, passionate;
scorpio 8th, prone to chronic urological inflammations;
*moon lord 5th for luck-edu-children-position debilated 8th,
wear pearl over silver pendant touching heart;
mars own scorpio 8th, success amidst adversity; accident prone;
sat elevated aspect libra 8th, protection from major dangers;
libra inimical-malefic for acq asc, prone to chronic health issues;
*mars lord 9th negating to 8th, negating luck; settling at 28+,
mer 9th settling at 32+
*all planets practically between rahu-ketu the nodes,
rahu transits over planets clouding things and prone to toxic health issues;
ketu transits causing detachments and pain-injury-surgery;
hope jup now transit sun-mer own sag 9th helps,
while care for sat-ketu transit cap 11th,
sat return calling for long-term critical decisions of life;
hope helps reflections and adapt ideas and remedies for betterment,
enhancing strengths and overcoming/avoiding weaknesses,
do promptly ack, discuss feedbacks how true-untrue etc
which could be interesting to learn of,
wishing well, kshantaram


ancient_astrology
Well you are having your Saturn Return. And according to the house system I use, Saturn is returning to your 12 house- a house of illness- and, as Pluto is right there, too, well, that´s not good. In addition, you are having a 6th house profection year. That would suggest illness, given that you´ve got a bunch of outer planets in opposition. 6th and 12 house are both houses of illness. My only suggestion is to ride this thing out. Yes, you are going through an unlucky moment. It will pass but it might take some time. Pluto transits of this nature often cause mysterious illnesses. But the rest of the year shouldn´t be all bad. There will be some intermittent good luck concerning friends or money, I think.
I know it´s not much, but one of the best things about astrology is that it shows that things will change. You´re going through a tough moment: hang in there. Use the time to think about what you want to do with your life once you´re better. Good luck. Seek out friends for help. Don´t stay by yourself to brood.


Amartya
»
ShriSaiganeshE-jyotish
Thank you so much for all of the information ShriSaiganeshE-jyotish
A lot of what you have written can relate to me.
"Craving for affection but difficult to manifest." 100% spot on right now.
I am definitely going to try wearing a hessonite pendant.
I´m also quite accident prone.
"Foreign advisory roles". I live and work abroad so somewhat accurate and I have no children.
"scope for advisory-legal-medical-literary/oratory roles." I am a decent public speaker and have worked within literary before.
"research-occult-forensic aptitudes" I am very interested in the esoteric World. Correct again.
"scorpio secretive, sentimental, suspicious, sarcastic, passionate;" I agree and fit a lot of this.
The latter part refers to potential future events. If they come true. I will add to this post.
Thank you once again for all of the wonderful information ShriSaiganeshE-jyotish. It is much appreciated.
I wish you well
Amartya


Amartya
»
ancient_astrology
Thank you for the reassuring advice Entheogens. While I was a bit pessimistic at the time I was writing my original message, I am now feeling quite a bit more optimistic. This illness will not last forever & my luck will soon change. Thanks for the optimistic message. The good luck regarding friend´s and maybe money is something to really look forward too.

I totally agree on not brooding to much. I will seek out help from friend´s and family when I need it.
Once again, thank you.




Moon calendar
Moon in

Libra
Show calendar
»
Seek users born on
Seek users by nickname