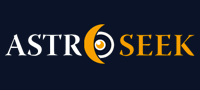 Astro-Seek.com Seek and meet people born on the same date as you ...
Whole sign vs Placidus - Discussions, questions
---
Whole sign vs Placidus
April 14, 2019 at 02:25 (UT/GMT)

fishscales
Whole sign vs Placidus
Hi all,
I have recently started investigating the whole sign house system. Historically, I have always used the Placidus house system. (For an overview of the different astrological house systems, read this article:
https://www.astro.com/faq/…
)
Some of the planetary house positions may be different between the Whole Sign system and the Placidus system.
I´ve got to say, I was impressed by some of the revelations of the Whole Sign system.
The biggest example in my particular case was this:
Using the Whole Sign system, my Saturn is in the 9th house, with Capricorn on my 4th house. Among other things, the 9th house rules faraway places and cultures, and the 4th house represents home and family.
I was born in the US, but my father was born in Greece. My family on my mother´s side is all Greek, although born in the US from my mother´s parents onwards. We have preserved all the Greek (faraway place /culture) traditions in my family (4th house.) I call my grandparents and aunts by the Greek terms for grandparents and aunts, not the English terms. We celebrate the Greek Orthodox Easter, not the Catholic Easter, our "family cuisine" is Greek, not American, etc. Basically, the family is steeped in Greek tradition, which is a "faraway" tradition, not based in the location of our physical home.
It gets better though. When I was a kid, we moved from the US to Greece. My home became a distant, far away place (ruler of the 4th in the 9th.). We eventually moved back to the US. My parents got divorced and my dad moved back to Greece, where he was born. I traveled to Greece often to visit my dad, and considered it a second home to me. In effect, I had two homes. My Saturn, ruling my 4th house, is in Gemini, which represents duality.
Pretty solid score for the Whole Sign house system, I think.
Now for Placidus.
In the Placidus system, my Saturn is in the 8th house.
Among other things, the 8th house rules sex and I have always had a serious (Saturn) attitude regarding sex. For me, it was not something that should be done casually, or just for fun. If I was going to unite with someone in that way, there had to be a component of seriousness and stability (Saturn) to the relationship. Also, if communication was not good (Saturn in Gemini), I did not have interest in that person as a sexual partner. Actually, let me rephrase that: I could still be physically attracted to that person, and really want to have sex with them, but engaging in the sexual act with them would seem to be a violation of my personal "law". (Saturn).
(I ended up violating my personal law more often than not... I just did not feel good about it...and it always wound up being more trouble than it was worth... Usually what happens when you disobey Saturn... )
I also have a serious interest in occult matters, the hidden motivations of people, and used to have a very significant fear of death, which are all indicative of an 8th house Saturn.
Although the results of my 9th house Whole Sign Saturn placement can be "physically" displayed, and is inarguably accurate, I can also testify that within myself, my 8th house Placidus sysyem Saturn definitely feels accurate as well.
In essence, they are BOTH accurate.
What do you guys think about this, and about these two house systems?
Judging from my above example and some other differences in my planetary placements between the two systems, I want to say that the Whole Sign system may be better at representing the external, observable factors of our life, and the Placidus system may be better at representing the inner, psychological aspects of our life, although I am not 100% committed to this theory yet.
I am eager to hear what others have to say.

Posts in topic


Moon calendar
Moon in

Leo
Show calendar
»
Seek users born on
Seek users by nickname