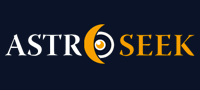 Astro-Seek.com Seek and meet people born on the same date as you ...
mid point mars saturn on solar return ascendant - Discussions, questions
---
mid point mars saturn on solar return ascendant
November 23, 2022 at 16:49 (UT/GMT)

rit
mid point mars saturn on solar return ascendant
Hi I am really anxious as I am checking my solar return chart for the 3rd February 2023 and I am finding that it is going to fall on my natal Saturn mars mid point. Can anyone help me out and explain as I am really terrified I read some awful thing encounter with death. I had very tough two and a half years while my transit moon was passing in the fourth house in Scorpio and now this wis going to be too much for me. Has anyone any knowledge of this btw is is also practically on my natal Neptune in the third house. I appreciate all the information and knowledge I can get. Thanks in advance

Posts in topic
November 24, 2022 at 11:20

s81
If all your birth data is correct, your Mars-Saturn midpoint (around 25 Li 30) falls in the 12th house of the revolution with more than a degree of distance from it´s Ascendant, so it´s not a partile conjunction, and since the Ascendant always moves forward it´s separating from there. That doesn´t sound very concerning to me. A separating aspect always talks about something from the past, may be leaving behind the irrational fear to death (Chiron is already separating from your natal Jupiter, traditional ruler of your natal 8th house).
I don´t think your next solar revolution talks about your death, BUT I do think it talks about you learning/thinking/reflecting about death (revolution ASC/DSC axis in natal 3th-9th house) specially with the revolution 8th house cusp being conjunct to your natal Moon (nurturing, past, etc). That could be very relevant for you and others around you I guess due to the North Node on top your natal MC-Lot of Fortune conjunction.

November 28, 2022 at 14:20

rit
»
s81
Dear s81, I must tell you I was very sick and concerned as I lost6 members of my family in just 4months. You seem to be very good at this as although i did my best to do a lot of research i couldn´t find anything in reality. I have bee going to quite rough time practically all my life working studying looking after invalid members of the family. I do feel very tired mentally and physically.
You can go and read my chart and although there seem to be some good aspect it seems they never work out only the bad ones. Honestly to God with that only one degree difference I thought it would be just right hit for a death sentence U thank you and really appreciated your feedback. Loads of blessing and good fortune on you.

November 28, 2022 at 16:22

srgeorgio
Can you post your solar return and we´ll have a look overall.
My solar return chart that just begun looks very unfortunate and it´s a weird thing expecting something bad to happen in a specific area of life, trying to work out how I can minimise the misfortune or transform it into something somehow beneficial or not so bad. It´s a bit of a mind-fuck tbh and I´m not sure it´s a good idea to even be aware of these things. Living with an impending doom over our heads can´t be good - unless it really is possible to mitigate it


November 29, 2022 at 12:11

rit
»
srgeorgio
You are right in a way although it is like the blade of a knife, knowing your demise you can prepare things before you leave and not leave a chaos. I knowledge sometimes can be good as well as bad that is why they say ignorance is bliss.
I remember there was a psychic and they were telling him you are fortunate to be able to sense and see things and his answers was "Believe it isn`t that good especially when you can see what your loving wife is cheating you with your best friend behind your back"
So these things have two sided faces. I would be very pleased if you can give me your feed back too. taking my chart and then put my solar return for year 2023 you can see that the solar ascendant will fall on natal mars/saturn which usually point out to the time of death. Could be my demise will be next year my life has been very miserable and a chap told me that I am in reality moving out of it. I would like other opinions. Thanks and appreciate your support

November 29, 2022 at 12:25

rit
»
srgeorgio
you can go on my data as i tried to make copy and paste and for some reason could not make it

November 29, 2022 at 12:31

srgeorgio
»
rit
Of course, here it is

Picture attachments are visible to registered users only.
(
Log in
)

November 29, 2022 at 12:52

srgeorgio
»
rit
I read it as some trouble with a sibling, neighbour or your local community in general.

November 30, 2022 at 10:00

rit
»
srgeorgio
does that mean I will have trouble for a whole year? Is it in my third house, I mean my mid point mars/Saturn usually is very dreadful, and it means death am I right please can you direct me I appreciate.
But am I right to say that my solar return chart for 2023 is exactly on mars/saturn midpoint?

November 30, 2022 at 13:31

srgeorgio
»
rit
It´s very close maybe 2° away judging by the diagram.
No it doesn´t mean the whole year you will have trouble, rather that the most prominant occurances when you look back on the year will be related to 3rd house matters and the planets there.
- For example last year my solar return AC was in my 1st house with venus and pluto there and when I look back at the year the most important things that happened in my life was to do with an ongoing injury (ascendant/body), my relationship (venus), and a death in the family (pluto).
We should look at solar returns alongside your profection year and also transits for more information. You will be in a 12th house profection year where you have uranus so expect the unexpected.
I never heard of anyone predicting a death accurately so please don´t worry about that, it doesn´t mean that. 3rd house isn´t about your own self it´s about siblings, neighbours and how you interact with your local community.



Moon calendar
Moon in

Aries
Show calendar
»