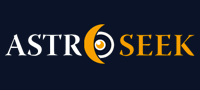 Astro-Seek.com Seek and meet people born on the same date as you ...
A.Seek Admins ? - Discussions, questions
---
A.Seek Admins ?
November 11, 2022 at 17:09 (UT/GMT)

Aren Levi
A.Seek Admins ?
I sincerely wonder,
are here any admins banning these weakling haters ?
For real ... SpaceChild hasnt been here for a few months to do anything ...
I am here on this wonderful site for almost a year and a half, getting messages from people that are being atacked here as if I am some kind of Admin to safe them and because of that i wanted and had to shut down and bully away few of the weakling haters that did not bring anything fruitful to this site.
Call me a fucking hero-complex moron i do not care but enough is enough of this inactivity from people that should take care of preserving respectful enviroment this site has potenial to aquaire and keep.
I like to drink coffee sit down and read forum of astrological observtions and some light hearted stuff connected to it and sometimes even some intelectual and spiritual stuff.
But when you see a little sad weakling filled with hatred towards women that is writing shit about being so great to cure his small hurt ego and in the procces insulting people, hurting them when they might be down from their personal life and sorrows ... It makes me sick.
AND it is ongoing problem with Ryu/Ra/Rat-King ever since the little shit hoodboi came back and blocked me out of fear of being humiliated again.
Some of the people here are gentle and sensitive souls that do not need reading some hateful nonsense from mentally ill individuals.
Not stoping hate is like spreading hate and this site is loosing its quality and name because of it.
Admins, do your fucking job and if you want to ban me for hateful speech also then do it cause i at least atack those that need it.
To quote one user that well summed up this little sad hood boi :
"I think you need to look inward and figure out what your real problem is here lol insulting a beautiful young girls forehead because she made a comment on your post, you must be something really special?!
You think people aren´t taking your post seriously because we´re all average humans who will get nowhere in life and we are triggered? I think everyone´s just laughing at you for thinking you´re some highly evolved all knowing human yet you can´t start a topic without it being about others being so inferior to you. Lol. And you´re calling others weak. Its the weakest ones who feel the need to drag others down to lift themselves up. Good luck finding anyone on here who relates to you when your topic is quite literally about how everyone else on here sucks lol. Not to mention your entire paragraph is one long sentence that barely makes sense

"
Vote for me as a one of the new Admins and i shall stop these lost causes when they reach our beloved site for good.


Posts in topic


Moon calendar
Moon in

Aries
Show calendar
»