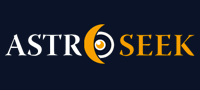 Astro-Seek.com Seek and meet people born on the same date as you ...
why can´t i find a job? - Discussions, questions
---
why can´t i find a job?
September 17, 2022 at 20:47 (UT/GMT)

leeleelibra
why can´t i find a job?
I´ve tried for months and it´s like there´s constant blockages, do you see anything in my transits? will it get better?

thank you

Posts in topic
September 17, 2022 at 20:52

Trevor777
Hello,
You can ask me in message, will read it for you.

September 17, 2022 at 20:55

FOWL
Two things... one is Pluto squaring your Sun... which will cast a cold light on anything you try to do, and the other is Saturn moving through your third house towards the lowesr point in your chart. Without spending the time to do a full reading, frequently when Saturn is in this position the message is to learn a new skill... are you working towards a new career? Do you have a degree? Etc...

September 17, 2022 at 20:59

FOWL
If the skill you are trying to market was learned and worked towards in 2019... 2020... there may have been some illusions and delusions about the marketability of it as Neptune was on your IC then opposing your MC.

September 17, 2022 at 21:06

Catch-22
I assume it has something to do with the yod with your MC involved. You need to solve the situation with Moon in 5th to get the sextile MC with Jupiter/NN/Venus to work.
And I honestly don´t have a clue what that could mean


September 17, 2022 at 21:10

leeleelibra
»
FOWL
That makes sense, I´m going to Nursing School in January, I´ll graduate in December 2023.
I started Nursing School in January 2019 but felt wasn´t the right time and withdrew.
I´ve never had issues finding employment, I usually feel lucky and now every time I get "we just hired someone, sorry come back in a couple weeks" or it simply doesn´t go well with my upcoming school schedule.
Thank you, I appreciate your input.

September 17, 2022 at 21:11

leeleelibra
»
Catch-22
Catch-22, I don´t know what that means either! lol but I will google :)

September 17, 2022 at 21:13

FOWL
»
leeleelibra
If you aare going to school now you are likely on the right track for your future... pluto will move on... Saturn will ascend... and luck will return!

September 17, 2022 at 21:21

Morpheus
In your chart your ascendant ruler Jupiter is conjunct with Venus(the ruler of the 6th house:"jobs for survival")in the 12th house.Uranus is currently opposing these two planets for the rest of the year.. this is one of the immediately striking transits in your chart at the moment.. Saturn is also squaring Jupiter and will do so for the rest of this year.. so I would not waste my time with "looking for a job"currently.In spring of 2023 new perspectives will open up
In general you should look for a job where you care and help underprivileged or disadvantaged people...

September 17, 2022 at 21:35

leeleelibra
»
FOWL
Thank you! I feel good about it. I´ll be patient!

September 17, 2022 at 21:36

leeleelibra
»
Morpheus
Morpheus, I appreciate your input. That kind of work is something I´m passionate about, that´s a good idea. Thank you.

September 18, 2022 at 13:47

Spork234
You will find one eventually.
My partner has Saturn in the 3rd house, going through Saturn´s return. It took him a year, but he started a new job last week, which seems better for him. It sounds strange, but I would look at your Solar Return for this year. I looked at his one, and he had his Sun, Moon and Mercury in the 10th house. When he went for his interview, the Sun was conjunct to his MC, and mercury was situated there too.

September 22, 2022 at 17:07

Astrooo
Hello,
If I write the word "Travel", what are the 3 words that come to your mind (don´t think, let your intuition go)?

September 24, 2022 at 21:07

Datta108
Namaste I use Vedic astrology, you´re chart is intriguing in that 5 planets are pooling in Libra and possibly in the 12th house( I didn´t use my Jyotish program to run you´re chart so I won´t say you definitely have them in your 12th house yet).
Have you experienced much 12th house incidents in your life?? Losees,expenses, travel?? Etc...
I´ll take a deeper look later and also try to help answer your question!🙏🕉

September 25, 2022 at 13:11

santy ady
In early October, the situation will change and you will have the opportunity to get a job. In general, this year will be associated with creativity and children, the implementation of their projects. they may not bring in a lot of income. Occupation will change after 2 years.


Datta108
Namaste I checked your chart and you do have 5 planets in the 12th house Libra as your Ascendant is Scorpio in this system. Sun is in the 12th house Libra where he is debilitated but Venus is also there too,so this might " cancell" some of the weakness of the Sun (a weak Sun as lord of the 10th house of career in the 12th can bring breaks in career/job/work or issues with father/vision etc..)
Venus Maha dasa started in June 2012,this period is 20 years long and could bring, as Venus rules the 7th house of partnerships,relationships and spouse, marriage.
Venus also rules the 12th house and he´s placed in the 12th house which may be a boon to 12th house issues but there are a total of 5 planets in the 12th house of losses, endings expenses and isolation etc..
Chance of job are definitely there especially before mid January 2023,but this time period also starts your "Sade Sati"phase of Saturn afflicting your moon sign so sustained hard work, delays, heavy responsibilities and setbacks etc.. are not ruled out during that period.
I would suggest spiritual/astrological remedies beginning in January 2023🙏🕉



Moon calendar
Moon in

Aquarius
Show calendar
»
Seek users born on
Seek users by nickname