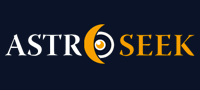 Astro-Seek.com Seek and meet people born on the same date as you ...
Nature ethics vs. human conventions (or unnatural cruelty) - Discussions, questions
---
Nature ethics vs. human conventions (or unnatural cruelty)

Owlmate
Nature ethics vs. human conventions (or unnatural cruelty)
My friend cat did that this morning.
Mom saw from our balcony she was eating something ´unusual´.
When I went down to her ´bed´ (which is a basket lying horizontaly provided by someone), what I´ve first noticed was a blood stain, while the little kitten was no more there.
I´ve read it is something completely normal in nature, especially when there are important stress factors or the mother cat is too young. Or the kittens are weak.
It is an act of self-protection, because apparently she does feel in danger.
I´m still somehow shocked. I know I shouldn´t. It is a disturbing feature I didn´t want to ´assist´ to, but nature has its own laws we no more understand because of our artificial ethics.
I don´t hate her. She did what she believed being the best choice.
But it hurts. I had seen the little kitty just yesterday, and I had took it in my hand: it was so soft and sweet, I felt greatly moved while carrying it.
It was more or less 3 weeks old.

These weird sensations make me feel really really unconfortable.
Maybe I should had put her in a safe place when she still was pregnant, but she did find it on her own way (she´s a stray). I took care of her the same and I was happy when she gave birth to her ´children´. Now, I think the other one that ´disappeared´ before had been eaten by her as well.
Maybe, the fact I feel a bit guilty about it is another consequence of human over-dramatic approaches.
Some topics are taboo and I can´t find some good interlocutor among us homo sapiens.

I wonder what could I do when she will get pregnant again...

For now, what makes me stay a bit better is thinking about reincarnation and about the eternal presence of a being into our mind.
Those kittens will keep on living in my heart, like if I was their mother in another parallel dimension.
Sounds ridicolous, illusory, schizophrenic and absurd, I´m aware of that.
But at present I can´t find any other way to repristinate my equilibrium.

"Well! You are overly exaggerating it! Why are you torturing yourself about something so natural and normal that doesn´t even concern you directly?! Mind real problems in your life and stop being so stupidly emotional!" someone could tell me. Or is it me the one scolding me that way?
I don´t know. I just have to metabolize the fact.

Tell here, if you want, your similar experiences and your opinions on this complicated matter... they could also be helpful for me and other ones after all...

Posts in topic

Leo Moon
Yeah, that's a tough one to deal with.
Nature is amazing but has a dark side.
I'm sure You did all You could to help her out.


11
I think even for humans most killings happen from intimate partners or family members ?
Something to think about


boyakasha
Noo my jyeshta moon would not have allowed it. I´ll keep my cat shadow in check now.


Owlmate
I haven´t written the main verb in my post, how stupid...
It is ´eat´
The cat probably ate her kittens. Or, another hypothese of mine, it was a big male cat (already known for his harassment, still natural, behaviours) who started the ´cruel´ affair by forcingly taking the kitten away to eat it somewhere else, while mom cat ate what was remaining.
Like if she thought:
"Well, you were not meant to survive. I still own you and I´ll keep your body into myself, like before. Life has been tough to me and to you as well. You´ll reborn again after all, if I can stay alive. And I´m hungry."
Maybe I´m just wondering, but it is the only explication I can give to myself...


11
»
Owlmate
I saw video recently, where mom stark throws one of its babies out of nest. She didn't even eat it, simply threw it out

Sometimes on animal planet they show, how big cats also leave their weakest , if the whole pack gets dragged by them.
Also male cats kill kids often
So sad, but I guess only humans add such sentiment to it.


11
»
11
Bet here one documentary about human cannibals, who don't add much sentiment to it. They kill and eat their village mates for weird reasons.


JessSezItSoftly
When i was in my late teens early 20´s I went through a few years of raising and releasing ducks in my backyard (I lived on a huge pond)
We also fed all the wild ducks that came or lived there...
One time, one of the wild mother ducks had only one duckling left of her hatched bunch (that survived the cruel part of nature) and she abandoned it one night. The little scared duck was terrified and it was painful to see it desperately screaming and flailing about the dangerous waters (I´ve witnessed baby ducks get sucked under the water to never be seen again.... just bubbles)
Anyways, we took the scared baby in that night and put it with our batch of ducklings we were raising just for the night. The next morning we saw the mom fly back in and released the baby back to her... naturally the baby ran straight to her. Only to see the mom try to DROWNED IT... IT WAS TERRIBLE!!! My heart sank.. then the baby was screaming and started running to other males which in turn were trying to attack it....
Long story short, in the wild, from what I understand, you cant take a baby and then give it back to the mom (with some animals) because the mom will smell a foreign scent and see the baby as a threat or something????
I also learned that in the animal world, just like with people, Animals have different personalities. So some mothers are very nurturing and unconditional and protecting and loving.... while others are not so much..... some Animals mothers will die for their babies and others will kill their babies.... some are dysfunctional mothers.... some have mental illness (and I´m not joking)
But I´ve seen it with my own eyes...
The difference in mothers in the animal kingdom which is identical to the human kingdom... lol
I say this also because we also took in another baby one night from a different mother (a mother whom we raised

) because we heard commotion one evening and looked outside to see the mom running around frantically and her 3 babies following her about while lo e the 4 baby was off to the side unable to walk... This mom was much different than the other. This mom didn´t want to leave her wounded baby . We took it in that night (put it with our batch) and then took it back out the next day. The mom was happy to see it and embraced it, unfortunately though the wounded baby couldn´t keep up with her and its siblings... so we took it back and raised it with our batch....
The broken leg baby learned to live life with curled foot. Got stronger and grew up... the cute thing was, even though this poor baby got injured and couldn´t be with his natural family , it became the parental head of the batch that we took in and were raising (which were 8 wood ducks that lost their mom by a car)
When we initially put the baby mallard duck in with the 8 baby wood ducks he fell asleep alone in a corner. By the next morning when we peeked in on them (expecting the worst) we saw all the baby wood ducks Sleeping around the injured baby mallard..... it was adorable.... so the baby mallard became big brother to all his sibling wood ducks....
It turned out to be a happy ending all grew up safely and healthy including the wild siblings of the injured mallard... and eventually flew away together...
It was sweet....
So, different Animals have different personalities and ways of life, just like humans...
Some are more capable of being better mothers than others... or have more emotional instincts.


Cheliel
In felines and predators in general, it is indeed not uncommon to kill young. This may be due to feeding stress (if she dries up and is unable to nurse her cubs, the female will finish them off), but also due to the unsuitability of her offspring. The instinct is strong and if it turns out that her offspring are degenerate, she may kill them because she feels they are unable to survive.
When I was a child, our cat killed several of her kittens, but it was not systematic and it was rather rare. I remember that she gave birth to a pilot cat and killed it within days of its birth. She killed another one that was meowing all the time and must have had neurological problems. Finally, if it is indeed shocking, it participates in the natural selection.
The mother has the power of life and death, especially if she feels in her gut that dedicating herself to some of her offspring might weaken her. She will prefer to eliminate that which risks to reach her durably and to start again under better conditions than to exhaust herself in a completely unproductive way. Survival first...



rohini moon
I know that cats can or may do that sort of thing if the mother feels the cat is of ill-health as you say. Tough to say completely bc animals can´t talk.
But, I have a cat family. Saved the parents from a kill shelter, brought them home and they mated. To which, they gave me 5 beautiful kittens. I watched her give birth to them, and the father cat knew they were his, he was right by her side the whole thing me, like a nervous human father would have been. It was actually beautiful to see nature up close in your own dwelling.
Some of those cats have since passed away - unfortunately. But the ones I have left I cherish everyday with them.


Owlmate
Thanks guys for sharing your words about the theme…
Nature does work that way and we really have complexes trying to understand it… I think that´s why we can do much worse.
Update: I'm starting to consider some details that went unobserved at the first shocked glance of mine.
The first one is that there's absolutely no trace of the kitten's corpse.
The second one is that the blood stain I saw on the towel covering the inside of the basket wasn't thick like the one of a hemorrhage, that should appear after a devouring act. It was instead like 'diluted'.
The third thing I've noticed is that today – not so later from the fact – the cat was really hungry, as if she didn't eat since yesterday.
And fourth: we have to also talk of the cruelest beasts on the Earth: humans. And I don't have to forget that a great part of my neighbors is not normal at all.
When yesterday we all saw the kitty, one of them (the fakest person I've ever had the disgrace to meet) said loud: "OOOOUUHHHHH!!! IT'S SO CUTE! POOR THING! IF MY NEPHEW SAW THAT!!!"
Nothing terrible, yeah, right, nice. But she did previously kidnap another stray cat and abandoned her I don't know where. Some days before she did it – it was two years ago more or less – she shouted loudly (talking to no one in particular) " NO ONE MUST FEED THIS CAT!". Then, some times later, as she saw me petting the cat, she said to me "AWWW, you really love this cat!" and the day after (when the cat disappeared) "Oh my, who knows where she shall have gone!"
It is true that this previous cat had spent a whole night in her garage, because it was raining hard outside and she was scared.
But… no one talked about the fact anymore after then, even if EVERYONE knows how things went. That odd could have expose the problem and we all could have decided on what to do with it. Always the same idiotic problems here!!!
Let's come back to the main theme: 'cruel' nature ethics.
If the actual mom cat had effectively eaten her kid, it would be sadly normal, as we have realized.
But yet I have no real proof it was her the 'guilty' one. Yes, my mother saw it, but she didn't understand what she was eating. It could also be a lizard.
Could it be that she took her kid to another place? It's unlikely.
And what if someone tore it away from its mother's nipple (letting it bleed) and took it somewhere else? I have no difficulties believing that.
So, ethics again. It could be a human wrongdoing, a perfectly human act of cruelty, done for no survival reason at all.
I have no proof it actually happened, as much as I either have no proof to accuse the cat.
It is well known that we are the worst animals ever. I have to investigate the case.
By the way, some moments ago, she (the cat of course) came to me running with sparkling eyes and sat nearby, looking at me as if she wanted to say something, and rubbing her face on my jacket. It was like an unconditioned sincere hug.
Cannibal or 'innocent', nature is nature, suffering is suffering, I'll always support her.


Owlmate
Update: I´ve modified the title, so that there´s no prejudical approach to wild life and everyone can post their own weltanschaung in a more ´released´ way.
Every morning I wake up, I´m always more conveinced that people are the most unnatural animals existing. And that, in the specific case I exposed here, it was a human who stole the kitty, leaving an unexplicable void into momcat´s life. She was crying yesterday and had no energy to lively behave like always.
A mother who´s aware of the destiny she could have given to her kids should have not cried.
I will try to provide the bastard´s natal chart as soon as possible. I sincerely fear their ominous presence. A person who lives an existence made out of spoken loud lies and thousand of secrets lying below, in the absolute unnatural silence of their house... well, there should be psychopatic issues in that. Which can be even natural!! But when it comes to malice and evilness.. can we still speak of survival tactics?
I must learn how to face this ghost.


Del65
I just thought I would post here about Kamunyak the lioness for anyone who hasn´t heard of her. I hope it´s not too off-theme -- certainly it comes under the category of bizarre animal behavior that defies human expectations.
In terms of theorising about this particular case, I tend to wonder this: You know how male lions will kill cubs they perceive as a future threat to their status? Well, maybe Kamunyak experienced -- or more´s the point directly witnessed -- her own cub being murdered, and this ´trauma´ somehow triggered an abstract, symbo-psychological instinct in her to act ´maternally´ towards her natural prey animal.
As for the somewhat contrasting expert viewpoints being expressed in this video, I tend to trust the woman´s perspective over the man´s.
https://youtu.be/mZw-1BfHFKM


MONA_ROZA
Oncelikle yapmayı düşündüğün şey aptalca değil, sen abartmiyorsun, şizofrenik oldugunu da düşünme!
Kac yaşındasın unuttum ama ben yaklaşık 25 yildir bu tür kedileri takipteyim .
Başkasının fikirleri başkasında kalsın.
Sen hissettiklerini yap .
Yorumu yarıya kadar okudugumda ...
Ahh keşke hemen müdahale etseydin bebek kurtulsaydi dedim.
Doğanın kanunları var ama kediler artık müstakil evlerin verandalarinda doğurup, börtü böcek yiyerek beslenmiyor.
Kendi evimde beslediğim 5. Nesil bebekler sakat doğmaya başladı ( hazır paket mamalar!)
Artık büyük apartmanlar kirli hava hazır mamalar ve çöplerden yedikleri insanlara ait g.d.o lu çöpler.
Bunlar tamamen kedi ırkını genetik ve psikolojik olarak geri atıyor.
Önceden bu anlattığın kedinin yavrusunu yemesi sadece en sağlıksız olanın yavrunun başına gelirdi.
Onlar genetiği, bağışıklığı zayif yavrusunu anlıyor ve yok ediyor.
Muhtemelen o anne de kardeşlerinin içindeki en Ahraz yavru idi ve senin benim gibi biri tarafından büyüyene kadar göz kulak oldu .
Sana tavsiyem..
O anneyi kısırlaştır.
Eger bu mümkün değilse onunla şimdiden arkadaş ol.
Evinin yanlarında gezdir mama kabı koy.
O sana alışsın,güvensin.
Bir sonraki geceliğin de senin etrafında bir yerde doğum yapacak.
Ve eger 2 ve üzeri yavru varsa en tombul olan 2 yavruyu annesinin yanında bırak.
O iki yavru anne sütü ve alakası ile büyüyecek.
Muhtemelen diğerlerine şans tanımak istemeyecek.
Onlarda genetik kanun böyle, bencil değiller.
Kalan sağlıksız zayif bebekleri de sosyal medya da bir kedi sahiplenme grubunda yayınla.
Çünkü sende bu işi yapacaksan bir çok kedi maddi manevi olarak seni zorlar.
Bebekleri bir videoya çek ,annesinin durumunu anlat ve geçici süt anne aradığını belirt.
İnsanlarda olduğu gibi her doğuran anne olamaz.
Ve bir kedinin de annesi olabiliriz

Sen bunlari boşuna vicdan yapmadın canım.
Sen dünyanın bu işleri için görev bilincini boşuna hissetmedin.
Bol şans, sevgiler




Moon calendar
Full Moon in

Scorpio
Show calendar
»
Seek users born on
Seek users by nickname