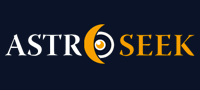 Astro-Seek.com Seek and meet people born on the same date as you ...
symbolic astrology - Discussions, questions
---
symbolic astrology

April 5, 2022 at 17:51 (UT/GMT)

Astro-Seek.com

System message: Post has been written by user starseagirl, who already deleted profile on this website:
=====
symbolic astrology
hey all! i'm a 23 year old gemini sun, scorpio moon, gemini asc and i've been studying astrology on my own for some years now. Now I would like to discuss my discoveries with other so that's why I joined this community.

Lately I've been really into symbolic astrology so if you want to chat about it or if you think we could be friends don't hesitate and message me :) thx

Posts in topic

Hermetic Dreamer
Welcome! I´ve only started learning astrology for no more than a year and would love to hear your experience with it. I´m not familiar with symbolic astrology, would you care to talk about it?


InfiniteVoyageXIII&VII
Welcome,
Astrology and astrotheology are my interests either. I hope this site will be helpful to find some infos about your interests. Good luck.




Astro-Seek.com
»
Hermetic Dreamer
System message: Post has been written by user starseagirl, who already deleted profile on this website:
=====

ok so the symbolic degrees are really easy to understand. Every degree in the zodiac wheel has a particular symbol with its corresponding meaning. There's a calculator on astro.com or you can google the 360 degrees of the zodiac pdf that compiled various authors



Astro-Seek.com
»
InfiniteVoyageXIII&VII
System message: Post has been written by user starseagirl, who already deleted profile on this website:
=====

thank u!


Ioaanaa08
Symbolic astrology is studying the degrees?
It´s hard to understand it cuz the description of it feels old for me and some are scary


Hermetic Dreamer
»
starseagirl
Ok, so Sabian symbols? If so, now I know what you are talking about. They are pretty interesting. I´ve been using them with progressed lunations to see what that is like. It has been a while since I have looked at my planet placements though. How have you been using them?
This site has some extended descriptions.
https://sabiansymbols.com/symbols/


Rosincvist
21st degree, 22nd degree, 23rd degree of each sign can symbolize the Major Arcana of the Tarot.
Women who think they have found a

sometimes are grappling with

, a little voice asks "Can I make that work for me?"

The first I saw the gold-key in Partner compatibility I thought it was supposed to be an antique thumb-tack!
As in "I have so many things to step around, I have already been gored by every thumb-tack!"
THX-1138; A great movie!


Graham
A useful thumbnail sketch of a person can be obtained from understanding the Sabian Symbol of each of their natal planets, Asc, MC and North Node.
So ... although I have been actively studying astrology for almost 30 years now ... revisiting the symbols for my own natal placements still awakens me to things about myself that I had previously not been "ready" to hear/recognise/accept.
Currently, I like the interpretations provided by Linda Hill ... at
http://sabiansymbols.com/symbols/
... where my 27Scorpio41 Sun is at Sabian Symbol 28 (because the latter range from 1 to 30, rather than from 0-29).


cubic
Critically some authors describe too many degrees as being inclined, meant or having secret talents for astrology, mysticism, spirituality and the occult, basically our field.
When you combine them it would seem that almost most degrees are "meant" to be into astrology and the occult, creating a loop - a person who is already into astrology reads that they are "meant" to be into astrology, solidfying their belief and validating that indeed these degrees are some insightful material. In reality most people aren´t into the occult or astrology, is my opinion, unless they´re really good at hiding it.
Lots of material is hit and miss. Descriptions of certain degrees are very accurate, and for some others the descriptions can be asininely lacking or vague or just damningly moralistic and fatalistic.
The degrees are so zoomed out, that sometimes one can find periods in one´s life resonating with various degrees, but they are meant to be this big picture overview thing, which even if they are accurate can render them a bit impractical. Like yes it is so, this is fascinatingly accurate, and now what? All you can do is just continue living.. the big picture will unfold on the scale of one´s life.
I wish most of them included negative and positive variants and were more consistent in quality, but I guess it´s a tough job, and the incentives aren´t always there.
It´s worth checking the degree of one´s Ascendant ruling planet, might be more immediately relatable than the Sun´s degree.
I´m not gonna pretend I´ve read thoroughly every author out there but Adriano Carelli seems pretty good to me, without being flawless. I checked Linda Hill from the previous post and yes pretty legit also.
https://docshare.tips/360-symbolic-…
#
Here is Hitler´s degree - 0 Taurus:
0-1 deg Taurus
The native will have to stand forever on the lookout ready to parry unforeseen attacks, as his destiny
has fierce struggles in store. But in struggles he surely will thrive and revel as if it were his own
element, and he will engage himself in them to his utmost. He has a great will power, is versed in
tricks and makeshifts, and can be very reserved in spite of his liking for arguments and polemics.
Churlish and insensitive to pain, he seems born to have things his own way in spite of the war
furiously waged against him on all sides. He may even be endowed with magic powers.
This hard character's failing is ungenerous; it may even become cruelty
Napoleon´s 22 degree of Leo:
This is the great war leaders' degree, although it does make not only the warriors but the authors of
doctrines as well; the trailblazers of new thoughts and sciences, the legendary founders of traditions.
The native never will deny or despise the past but, on the contrary, will draw enlightenment for the
future from its study.
The secret of the native's ascendancy, enabling him to get many followers and to steer them along
as he likes, is to be sought in his mind's superiority, which is based not so much on its power as on
its unique type. This original and many-sided intellect, often capable of more than one work at a
time, is coupled with a stunning psychical insight, a deep knowledge of human characters, an inborn
aptitude for treating each person differently and for conquering everyone's heart. He is, moreover,
possessed of alertness and penetration, a powerful and well-trained memory, and a subtle
diplomatic sense.
Although this is a war leader's degree, the native will appreciate greatly the benefits of peace and
culture. Possibly many of those Renaissance condottieri were born under this sign, who opened
their way to leadership with the force of arms to become from then on the protectors of the painters,
poets and artists of their age and who held in their courts scientific and literary academies.
--------------------
These are so accurate one can wonder if he wrote them based on Hitler and Napoleon themselves. I guess there are millions of people born at 22 degree of Leo, but how many of them are really "great war leaders?". Most people aren´t "great people" or historical figures.. I guess we´ll have to think of it as the greatest potential of this degree when the most favourable conditions are present.
Here is Eminem´s 24th degree of Libra:
Symbol: A pea fowl.
A pride that can be sublimated into the noblest sense of human dignity or debased into vanity rather
than haughtiness, into a tendency to strut and show off, either materially or morally.
On the other hand, kindness, equability, poise, tidiness, love of justice and harmony are inborn
virtues. Yet these in their turn may induce a too yielding, dull, helpless and fickle disposition. The
native thus may fall easy prey to flattery, or to his own desire to appear obliging. A contrasting
139
strain of jerky impulsiveness will seem not to fit in with the whole.
In the main a nice—even charming—personality, a graceful and probably good-looking figure, a
great career, a happy life.
Occult initiation cannot be excluded but may certainly be hindered by vanity.
--------------------
Vanity? I guess yeah, thinking about the song "The Real Slim Shady". Charming? Sure.. not for everyone´s taste but I can see the charm. Good looking? I wouldn´t call him ugly..
Poise, kindness, love of justice and harmony? The noblest sense of human dignity? I don´t know how to relate these quality to him at all..
Oh yeah and only if he wasn´t so vain, he could be initiated into the occult, cause that´s self-evidently the highest aim of everyone´s life. Lol.
Anyway I wonder if anyone has tried to apply these to Sidereal degrees? Please share.



Moon calendar
Moon in

Gemini
Show calendar
»
Seek users born on
Seek users by nickname