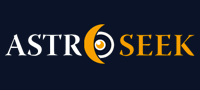 Astro-Seek.com Seek and meet people born on the same date as you ...
Death Charts - Discussions, questions
---
Death Charts

March 17, 2022 at 14:45 (UT/GMT)

Astro-Seek.com

System message: Post has been written by user celestialbody22, who already deleted profile on this website:
=====
Death Charts
Has anyone ever studied Death Charts in relation to Birth Charts?
What if a death chart is a birth chart in a different dimension, should of course you complete the mission here. How can we determine whether or not this is our last incarnation here? I know death is like a super taboo subject for some and would rather not know if given the chance, but what if the death chart gives us information about the next life? What if we can help those that have crossed over on their new journey by studying their death charts and being some sort of a spirit guide for them from here? This is obviously a very abstract message but if you understand what I am implying and have some knowledge to share with me, please let me know!

Matter cannot be created or destroyed but it can be transmuted. Do you think a rose remembered it was a rose the season before it grew, blossomed and withered?

Posts in topic

Rosincvist

= one skeleton

= one poppet
Not the Voodoo and Necromancy website

The "Hoosier Poet" James Whitcomb Riley was born very close to the death of Edgar Allan Poe, just idle trivia for some!
The Russian magic-realist writer who´s work was all turned into movies only seen in East Europe "Valentin Rasputin" was born the day Howard Phillips Lovecraft died, just twelve time zones deep in the east.
Valentin Rasputin had nothing in the element of air, H.P.L. had six planets in air.



Astro-Seek.com
System message: Post has been written by user Leo_Ness, who already deleted profile on this website:
=====

I´ve red somewhere that too manny trines and too good Jupiter are more related to natural deaths (not accidenst) than other challenging aspects as squares, oppositions...


RuseeKasala
I find this topic extremely interesting. I don´t have anything to contribute to the discussion but it would be so interesting to hear from others with insight on the topic.
Especially perhaps people with near-death or dying experiences...or those who practise as mediums etc. I´d be curious to explore what astrological energies are contained in charts of these people or what transits were at play during certain experiences.
Grreat topic @celestialbody22 !


telesilla
I´ve never studied it and hadn´t seen it anywhere else until now, but I always catch myself thinking about the "death sign" of a person I know the death of. Sometimes I think of it as the place in the endless cycle they happened to die, and other times I think of the death like a seperate being with its own chart that comes to you. I hadn´t thought about being the natal chart of something else, but it´s very interesting. I´d like to know if it has ever been studied


Rosincvist

This could get morbid, my father had brain-death at the VA chronic hospital and then there was a committee that wanted me to have veto power about "pulling the plug" once and for all!
The lengths of `hauntings´ aren´t in any contradiction of time duration from `between lives´
Rupert Sheldrake proposed that the morpho-genetic fields of jungles could be powerful enough to actually resurrect long-dead dinosaurs.
Quayle & Marzuli are investigators who have clues that while we have had a blessed history of man with giants staying dead that our luck is going to run-out and they shall refuse to stay properly dead!
The impinging on other dimensions by CERN in Switzerland is done with the expectation of unleashing `entities´ upon us that would bring about Armageddon!
We can visit the overworld, however without incentive it is easy to just to sleep when the caffiene wears off!



Rosincvist
»
RuseeKasala
People die all the time, we can always come up with something for this topic, for instance a Parapsychologist took over Chicago´s Satanists exposed their Paedophiles or is it pedifiles, there is no standard for English! Reappeared sometime later in Sherman Oaks as Dr. Evelyn Paglini `Witch´; Had excellent cosmetic surgery to sport a more Aryan look than she had previously, eventually on March 29th, 2014 she died of

failure.
Can´t find a birth time, only a death day!
If someone is a super-

in their category, they ought to have more fame than a freaken gosh-darn Facebook page!



Astro-Seek.com
System message: Post has been written by user Saged&Starred, who already deleted profile on this website:
=====

Great topic!!! I think you could really be on to something here and I enjoy reading everyone's thoughts on the subject.
I often picture our little souls somewhere in the astral realm, handpicking natal charts/names with each other like a matching game… so it makes total sense to me that the death chart could signal something like repeating soul contracts or ascending aspects.
Blessings to you all.


tomdos
You can be a spirit guide for your close ones after their death. That what Tibetan book of the dead is for. Very thorough and extremely useful for both parties.
As for astrology, R. A. Powell´s Hermetic Astrology deals with this topic, states reincarnation rules and aspects etc. His work is derived from Steiner´s. He says there need to be a match in certain death and birth aspects. Chech that out if you wish.



Astro-Seek.com
»
tomdos
System message: Post has been written by user Saged&Starred, who already deleted profile on this website:
=====

Thanks for posting resources 😃



Astro-Seek.com
System message: Post has been written by user StelleLuce, who already deleted profile on this website:
=====


Celestialbody22. How are you. I´m Thomas.
I just read your questions on death in the natal chart. Never let anyone say that your wrong for asking the questions others won´t. If it was me personally I would look at the position of Saturn and Mars along with the 8th House. That is where I´d start. There are so many possibilities to the question of death. I love your curiosity. Always use it to the best of your ability.
I´ll leave you a link that shows an Astrological prediction in the case of death.
https://www.renaissanceastrology.com/…
The whole site is free to use. It has much information that I do hope can aid you in your endeavours. If you have any more curious questions then just message me. I like communicating with souls that are not afraid to speak their intuitive minds.
What´s your name?
Take care
Thomas



Moon calendar
Moon in

Capricorn
Show calendar
»