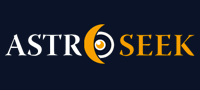 Astro-Seek.com Seek and meet people born on the same date as you ...
HOMOSEXUALITY - Discussions, questions
---
HOMOSEXUALITY
March 17, 2022 at 02:22 (UT/GMT)

astreo
HOMOSEXUALITY
I know that it is a topic that has already been discussed in the forum and that there are many unanswerable questions that astrology cannot answer, but it is always interesting to see the different perspectives of each person.


If there was something to which you attributed homosexuality, what would it be?

Posts in topic

astreo
In my case, Uranus is opposing Venus.
I always rebelled against the idea that someone can have only one sexual orientation, why can´t a woman be with a woman? Why can´t a man be with a man?
In my adolescence I always had that confusion since I have always felt sexual attraction towards both, and also love, but it is too suffocating for me to follow what everyone is used to, getting married and having children. I absolutely do not want to have children and the romantic concept seems attractive to me, but coming from a woman, a bit boring, maybe because I see it as a tradition.
My relationships need a little freedom and a touch of fun, or I end up feeling suffocated.
I currently have a boyfriend, astrologically we are very compatible, I feel very good because it gives me my space and allows me to be in my university, but it has also helped me find balance in that sense.


Leo_Ness
Sexual energy is actually our personal energy and you have the responsibility to manage it the most productive way from the aspect of your personal happiness.
How you gonna distribute it and who you´ll wanna share with it, it´s totally up to you.
There is a difference between laws of society and the laws of life and often they do not correspond very well.
Society wants you to invest all of your personal energy in the system so Society (not Life) could benefit of it. Since society is made out of the deep human need to get organized, but the way few people from the history define it trough laws and stuff like this, this nonorganic artificial approach is making all humanity constantly unfunctional.
Society (made that way - from the brains of few from the past) wants you to invest your energy in education, wants you to find your place in the machinery that produces various things and wants you to produce more citizens (more social elements - kids) and to rise them at your own responsibility and the way society could also integrate (use) them later.
This is why homosexuality as well as resistance to marriage is huge problem for society.
Homosexuality is actually side topic and it is there (in a form of maniacal resistance to idea of homosexuality that comes from that form of Society) only to show deeper problem and that is the problem of core human freedom to manage their personal energy the way that primarily benefits them and then society.



Astro-Seek.com
»
Leo_Ness
System message: Post has been written by user JesseVon, who already deleted profile on this website:
=====

could you explain what a productive management of sexual energy is? this question comes from your first paragraph btw. i just want your opinion.
and from your third paragraph, could you elaborate more on the laws of life and their relation to sexual energy?
i couldn´t find satisfactory answers to these questions in the fourth or fifth paragraphs. i suspect maybe you think sexual energy should be invested in the system of life rather than the system of society, but i´m not sure what that really means.


Aren Levi
It is quite easy to spot homosexuality or experimentation with partner types in your charts
many people blame planets, but i would always look at Rahu and his co-operation with those sexual planets
(Venus, Mars, 8th house, maybe 5th house, 7th house, )
Rahu in 8th house in cancer is said to be one of the most difficult Rahus placements because of need of really deep sexual experience -if you dont get it you might try a lot of different things to reach it.
- Rahu is desire but also illusion and different things, foreign stuff.
In cancer and 8th house it would not mean you are into men, but when you have Venus with Rahu in 8th house with retrograde Venus. - it creates too many non-ordinary themes when it comes to love life.
I see your D9 Venus as confirmation - aqua 7th house
I think all of these suggest you are bisexual but by desire of non-ordinary partner/s


Gaynessa
I would look for "difficult" placements/aspects with Venus and maybe 8th house or 12th house. Basically signs that you have some challenges between how you feel internally and the societal norms regarding relationships or gender. For me it is both 8th house Venus, and a thor´s hammer aspect pointing at Venus. So definitely look at minor aspects too.


Zephyrin
For women, Mars in fire signs, specifically in Aries is a strong placement in terms of homosexuality/bisexuality. I knew bunch of women who have masculine characteristics with this placement (personality, appearance, fashion etc.). Of course you consider the chart as a whole.
For men, retrograde Venus in Aquarius... This is a stronger one and related to bisexuality, the one must be suspected in male charts I think. He may either be bisexual or live his life being unaware of his bisexuality.
That is a complicated topic, there are much more aspects/placements to contribute and perhaps we should look at fixed starts too. But for now I have no balls to deal with them



astreo
»
Leo_Ness
I agree, fortunately I was born in times where the mentality is already beginning to transform, I look forward to Pluto entering Aquarius.


astreo
»
Aren Levi
I was also surprised when I saw my Venus in Aquarius on D9.
I had already heard of the 8th house or Scorpio, and it sounds logical.
Although I feel that my Mars in Sagittarius is the one that makes me want to venture into different things the most....


astreo
»
Gaynessa
Definitely the eighth house, thanks....


astreo
»
Zephyrin
It´s complicated, because not everyone tends to be gay or bisexual with the same locations. I have a twin sister and she doesn´t like women.


Mtb722
Oooo this is a fun topic. Anyone want to guess my sexual orientation by looking at my chart? If you guess, I want to know what in my chart makes you think that.


Jaided
I´ve almost always known I am not straight, much sooner than any other female I know, lol. I am wondering if there´s anything but Aquarius in my chart that could indicate this. I think maybe my 5th stellium in general made me pretty aware of romantic feelings at a young age.
Taurus moon in 8th square Aqua Venus in 5th and opposite Scorpio Jupiter in 3rd maybe? Sun, Mars, Uranus and Neptune all conjunct each other? I dunno lol.



Moon calendar
Moon in

Libra
Show calendar
»
Seek users born on
Seek users by nickname