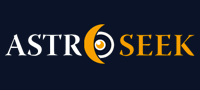 Astro-Seek.com Seek and meet people born on the same date as you ...
Update On My Life For Anyone Who is Interested & Chat Spot - Discussions, questions
---
Update On My Life For Anyone Who is Interested & Chat Spot
March 16, 2022 at 04:08 (UT/GMT)

VelvetLove
Update On My Life For Anyone Who is Interested & Chat Spot
Hii guys!
I´ve been doing a lot of thinking about this forum and thought it would be good to connect with some of you all. I wanted to let you know what´s going on in my life right now and see if anyone can relate or just want to chat about it.
Firstly, know that I still go back and read all the messages on my previous threads where you drag my a$$. Hehe i love it thanks people!
So since then, until today - I graduated from my university, quit my job and got scammed by them. Tried a bunch of different jobs but failed to keep one. Dyed my hair blue and gained some weight. Got my first tattoo + Adopted many more cats (I have 6+ now) and been dealing with trying to fit in to my family and taking care of my injured kitty. Well not to sound like I´m complaining but I wouldn´t say I´m in my prim time. But still, there is one thing thats going great and however, that is my relationship. Yes you got it, with the convict on my other post. Its going to be our 1 year anniversary on April. Well he is my best friend and he keeps me so sane and happy. Here is a picture of our online visit :)
https://ibb.co/vPd0VC8
I´m trying to arrange studying my masters in Idaho, USA. Hoping to start in 2023 maximum. (Hopefully none of you tell me about a terrible transit for it). I love traveling and making new friends and living in a different cultures. So if anyone wants to meet up when I´m there, I would be so happy!
:)
Also, let me know whats going on with you guys. How is this year treating you so far? I see that this year is just painful worldwide.

Posts in topic

cubic
The convict guy looks sweet.
Definitely waay sweeter than I ever imagined.


VelvetLove
»
cubic
Thanks Cubic! Means a lot coming from You

he is such a goofball. Not as scary as people really assume.
https://ibb.co/CsVPysZ
https://ibb.co/hY5RYM3
https://ibb.co/RCzw3Xs
https://ibb.co/K0mBpjh


rohini moon
»
VelvetLove
I´m not going to lie, this is really weird... but do you, boo. do you.

You´re an Aquarius in vedic with a stellium there, so I understand that you´re most likely definitely not trolling us. Aquariuses - never a dull moment!
You´re also the 3rd user here in the last few days who is going through Sade Sati too. Peak phase too, in your 12th house.. he just went past your Moon a few days ago, actually. Keep an eye on 10 degrees past the Moon time period, also.


VelvetLove
»
rohini moon
What´s weird? Also in what way trolling? If you mean my photos, if anyone would be trolling it would be you girl. I had to check your pics twice to check if you´re real! Not to get weirder but you are super hot.
Also i dont know anything about Vedic astrology. Is Sade Sati bad?


rohini moon
»
VelvetLove
No no! I meant trolling us about the prisoner stuff! I believe you, though.. I get Aqua´s. I´m not judging you, I´m no one to judge anyone. You´re super hot too though, so I guess most people just wonder... why a prisoner? I don´t care either way.. do you, like I said. :)
Sade Sati is 7.5 years of Saturn, phase one begins when Saturn is one sign before your Moon, Phase two - peak phase is when he´s transiting directly over your Moon - the hardest one - and the 3rd phase is when he´s transiting sign after your Moon. It´s a rough time, but if Moon is ruled by Saturn it kind of lessons the blow a tad.. so maybe just challenges with home life, financial or health related..
PS. Cats are the best.



VelvetLove
»
rohini moon
Yes those are exact topics that I´m having a hard time with! Damn is it going to end soon or what?
And noo I´m not trolling you guys. Im in love with this guy and probably I´ll end up marrying him. Why is that so weird tho? Its just like online dating but the guy turns out to be in prison because he tried to rob a store. Doesnt seem too strange to me tbh. Also i dont go out much so maybe thats why chances of me meeting someone in real is less likely.



Morena_Lu
This year is all about love for you, enjoy it. :)
I didn´t read your previous thread, but you have interesting code in numerology. You can understand everyone and everything, but mostly you feel like you don´t belong here at all. Like earth is just some prison for your soul. My older brother has the same code as you, he is a painter, always into art. Aquarius sun, Pisces

and Sagittarius asc. You have 999 code. 9- Neptune (Pisces), you tend to run away from reality, Neptune can bring you mood changes, depression but also euphoria..You want to sacrifice yourself for others, to take care of them, especially if they are in some bad position, you have some urge to reach them. You don´t expect anything in return. You can be whoever you want to be, like some kind of actress..Be careful with alcohol/drugs
..it would be hard for you to recover from addiction. Probably you have lack of white blood cells, take care of your spine,feet..
You look like a model, maybe you could do modeling in the future, why not? :)
Some girls would be happy to look that good.:)


VelvetLove
»
Morena_Lu
Wow that´s 100% true! Thank you for analyzing me. I have a hard time feeling like I belong anywhere. Also im very artistic but I can´t find my talent or passion in that way. Btw people always warn me about addiction problems but so far I hardly use drugs/alcohol. Only socially and not so much into it. Hopefully it doesnt change in future. Im way too controlling of myself to let go or lose control tbh. And thank you so much for your compliment :) you also look like a model such a Taurus beauty ♡


Morena_Lu
»
VelvetLove
You are really gorgeous. But I am pretty sure that you care more about soul than your physical appearance, which makes you even more beautiful. That code is really interesting, you can be an angel or devil at times..just choose wisely;)
Somehow ..I see you as Amelie..
"In such dead world, Amelie prefers to dream."
Amelie of AS I hope you will not get lost in your dreamland.



Picture attachments are visible to registered users only. (
Log in
)


VelvetLove
»
Morena_Lu
That´s so sweet thanks for this cute reference! Amelie is actually on my To Watch list. Ive been so curious about that movie :) Your comments are such spot on, is your brother similar to me?


Morena_Lu
»
VelvetLove
He is, he was always eccentric in a way. I can´t say weird, but unique for sure. Really gifted, and always ready to help others, some people took advantage of him..but he didn´t care much about it..



Moon calendar
Moon in

Aries
Show calendar
»