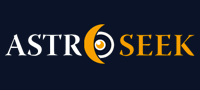 Astro-Seek.com Seek and meet people born on the same date as you ...
Dad having psychosis episodes - Discussions, questions
---
Dad having psychosis episodes
March 15, 2022 at 11:58 (UT/GMT)

lamoon
Dad having psychosis episodes
Hello and thank you in advance for taking the time to read this. My dad had covid in November one day prior his birthday and when recovering he showed severe anxiety that led to psychosis. Now he is under medical treatment,doing better since February, getting back to work, still when asked to reduce his daily medicine intake, he worsened again. I know this is typical in such cases..but I believe he is going also some hard transits that´s why I posted his chart. If someone could provide me some information about the influences he is going under, I see this big red square and if you could name a possible time frame he will start coping and feeling better..

Picture attachments are visible to registered users only. (
Log in
)

Posts in topic

Kisses
I would guess probably when Saturn transits his 6th House of health and daily routine
Time to put in the work as far as health is concerned when Saturn goes through this house
Saturns still in his 5th right now squaring his natal Saturn pretty closely


lamoon
»
Kisses
Oh i see what you mean! Thank you for pointing it out,very insightful, I will look at the dates it will transit his 6th house!


ZeinaZ
Hey,
This is a quite challenging time for your dad, sorry to hear what all of you are going through.
Some possible transits that might have contributed to that over time (see it as a build up then it manifests into something happening):
Pluto, Venus, Mars transiting Capricorn over his natal Moon in his 4th house, in addition to Saturn.
North node and Uranus transiting 7th house and into the 8th house opposite his 1st house Sun, then into his second house, nearing his Saturn in Taurus.
He also had his Chiron return in the 6th, opposite his 12 house placements of Pluto, Mars and Uranus. This might contribute the most to some mental health issues, especially if brings up psychological wounds of the past. 12th house placements are also linked to ancestral or family issues and wounds. In addition it´s nearing his Dsc, opposite his Asc.
Square aspect pattern between transiting Saturn, Moon, natal Mercury and Saturn. The 2nd, 8th, 4th and 10th houses are involved, which won´t be a long time because the Moon moves fast, those may indicate a change in internal ego structure due to his retrograde Saturn, which involves his ability to communicate or express issues related to self worth or internal world might be restricted. In cases of psychosis that would be seen.
I´m not sure I could give you a time frame, the transits are still in going over important natal placements. There´s still the transits over natal Chiron coming up as planets go over Aries, not necessarily a negative thing, just there´s still changes coming.
If I may suggest something, if possible, don´t just stick to meds, if he could also have some psychological therapy to understand what´s going internally with him, that might help out more.
Just my two cents.


atlantickush
»
ZeinaZ
Zeinaz is right about the pile up on his moon.
The moon is in its fall in capricorn, so its in a rough spot.
Then with saturn ruling 4th from 8th, thats interesting, because Saturn sometimes signifies an actual malefic person, your dad might have someone in his life who is toxic.
Mental illness problems can be because of someone else in your life. Having ´gaslighty´ people around that will contribute to something like a paranoid episode.


lamoon
»
ZeinaZ
Thank you so much for the thorough reply, very appreciated and very insightful!! I am taking everything into consideration as they prove seriously accurate! He has already started therapy sessions along with medicine therapy. Hope planets transiting through 6th will give him an encouraging boost because he seems somehow "stuck" at the moment..thank you once again for taking the time and effort to highlight these movements. Wish you all the best!!


lamoon
»
atlantickush
I understand your point but I can´t verify someone toxic in family that could contribute in a way in this situation. Instead I could say his moon in Capricorn maybe was the reason for toxicity coming from his side from time to time.. still thank you for emphasizing these moon and saturn themes, I am looking into them 🙏


ZeinaZ
»
lamoon
May he get well soon.
Best wishes and regards! 🙏🏻


nneoma
A lot of the psychosis onsets in people from 2021 till 2023 thru possibly 2025 is due to transits that are sextile and trine with either of the nodes. these are the lines in our charts that rule over our past and future decisions, how we make them and who we look to in order to do so. In your dad´s chart I see that he has his N. Node in Leo and his S. Node in Aquarius. Each of these are in the 28th degree which means he would have taken at least 2.8 months to settle into his new mind. I would say that at his age he is experiencing an ascension, which is really hard on the psyche. there is nothing wrong with him, he just needs to focus on his North node and setting future goals, he may have had a premonition he isn´t remembering at this point due to natural stress or that he isn´t ready to talk about and these things are more hidden realities that are best interpreted by dream analysis./ his dreams must be very reality based conscious instead of the lucid type dreamworld he is used to. you should check on those


Sunnyshadow
Sometimes these transits can team up on us. Like having several hard ones at the same time.
I´m having a similar situation going on, with uranus opposite uranus, saturn opposite sun, uranus opposite sun, venus and Jupiter. There´s probably more, but those are the big 3 I´m dealing with rn.



seems particularly rough
*Meant uranus square sun, venus & jupiter


rohini moon
»
Sunnyshadow
Oh Sunny! I was meaning to mention this to you: you´re about to start phase one of Sade sati when Saturn enters into Aquarius very shortly. Phase one - sign infront of your moon, phase two -peak phase- ON TOP of your moon and phase 3 sign after your moon.
I know of so many people going through their Sade sati right now!!


Sunnyshadow
»
rohini moon
Think it may have started early! Lol. I´ve read a little about it, and tried to remember what it was like last time, 30 years ago! Can´t really remember clearly though.
Seems like a great time to have it, while the world burns. Everything seems to be changing in my world. Worked really hard to get to a certain place, and now want nothing more to get away from it. 😏
Having my own psychosis


lamoon
»
nneoma
Thank you a lot for reaching out! The input is very insightful! Could you please be so kind to explain why this period could extend till 2025? I am asking because I thought that in 2023 with nodes moving out from axis Taurus scorpio to next sign,could be somehow relieving. I also thought that conjuctions,oppositions and square were the most challenging, did not know that sextiles and trines could bring on such difficulties.


lamoon
»
Sunnyshadow
I am sorry to hear that, it must be extremely difficult dealing with all of them together! I guess that planet congestion does happen more often than I initially thought. Thank you for sharing, it feels less lonely!



Moon calendar
Moon in

Virgo
Show calendar
»
Seek users born on
Seek users by nickname