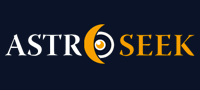 Astro-Seek.com Seek and meet people born on the same date as you ...
Still uninterested w life. Left literally a hermit. - Discussions, questions
---
Still uninterested w life. Left literally a hermit.
February 15, 2022 at 06:48 (UT/GMT)

beep
Still uninterested w life. Left literally a hermit.
I look at my chart and still don't see why tf I am unsatisfied w my life rn. Working/in school yet the people around me I'm beginning to see are quite literally….. showing me lessons.:((( I don't want to be alone what the fuck???? Lol. I've had these discussions before about intimate relationships but NOW… I am pushing everyone away from me so I'm beginning to think maybe I am the problem. I looked into vedic astrology and rn I'm going through ketu dasha. Meaning I'll be an actual hermit for 7 YEARS??

Posts in topic
February 15, 2022 at 06:56

beep
So my question is, wtf transits am I supposed to look at??
I gave up astrology and took small breaks off this stuff so please tell me where I'm supposed to look :)
I'm fr just now starting life at 24 years old by finally being an adult and people are really … mean :) I think it's starting to rub off on me. So if I were depressed before than I would imagine I'd be in worse state if I don't take care of myself

February 15, 2022 at 07:11

beep
.

Picture attachments are visible to registered users only. (
Log in
)

February 15, 2022 at 07:12

beep
Thaanksss in advance





February 15, 2022 at 08:18

zarko22
Hi!
The first thing I see in your natal is that you got talent to think negatively, that is, when it comes to relationships, you create a negative outcome in advance. If you want to make a relationship, then let something happen and do not spoil it with prejudices.
Furthermore, it may bother you that you feel that your partner, according to the configuration in your natal, can dominate you. At the same time, it is very certain that the people you attract can be seducers, irresponsible when you least expect it.
If you have a step sister or step brother, as the chart says, then you can meet an important person for your emotional relationship through them.
In general, a lot about your emotional connection depends on Mercury, which means that you will get married, but that marriage with someone will only happen after episodes of cheating and quarreling.

February 15, 2022 at 15:09

beep
»
zarko22
Interesting. I overthink and look too deeply into things which makes me assume negative things about the situation. It's getting worse ://
The cheating and marriage part I hope does not come into fruition :))


February 15, 2022 at 17:10

Astro-Seek.com
System message: Post has been written by user anotheralex, who already deleted profile on this website:
=====

wow, I´m just finishing my Ketu dasha and I relate A LOT! I´ve pushed everyone away, I needed change, I needed to focus on my spiritual practice, to be alone with myself, to feel like I don´t need to rely on anyone for my happiness.
For me, it was a period Of getting to know myself better, without outsides influence ( as much as possible ), its not the easiest period but there´s a lot of potential for growth and transformation, I would say dont take it so dramatically and try to make the most of it, focus on what passionate you, wether its sport, any kind of arts, studies or wtv, take this time to introspect yourself, this is also a highly spiritual period so if you have any spiritual practice now is the time to go deeper into it.
Now with that Mars/Venus conjunction mixed with that Ketu dasha it can feel a bit more scary but let it flow.
these are just my humbles advices for my personal experience, I dont know much about vedic astrology.


February 16, 2022 at 01:03

snowski654
Looking at your human design chart, you have a split definition. You also
have a Hermit-Opportunist (2/4) Profile. If you look at my post here, you can read about some of the other dynamics that you may find interesting:
https://forum.astro-seek.com/topic/…
Name beep
Birth Data (Local) 22nd May 1997 @ 12:02 PM in Brooklyn, Kings, USA - New York
Time zone EDT (GMT - 4:00)
Birth Data (UTC) 22nd May 1997 @ 4:02 PM
Design Date (UTC) 22nd February 1997 @ 4:24 AM
Type Manifesting Generator
Strategy To Respond
Not-Self Theme Frustration
Signature Satisfaction
Definition Split
Authority Solar Plexus - Emotional
Profile Hermit - Opportunist (2/4)
Incarnation Cross Right Angle Cross of The Sleeping Phoenix (20/34 | 55/59)
Not-Self Keynotes
Holding on to what isn't good for you. (Spleen)
Pretending to be certain. (Ajna)
Thinking about things that don´t matter. (Head)
Not-Self Questions
Am I holding on to what isn't good for me? (Spleen)
Am I trying to convince everyone that I am certain? (Ajna)
Am I trying to answer everybody else's questions? (Head)
Gates
Activated 18
Collective 7
Individual 6
Tribal 5
Lines
1st 4
2nd 5
3rd 3
4th 5
5th 5
6th 4

February 16, 2022 at 05:04

ram_goat
or hermitess?

Picture attachments are visible to registered users only. (
Log in
)

February 16, 2022 at 14:29

beep
»
ram_goat
Lmao…sad but true🥲
I needed a crippling old man to tell me who I truly am, thank you sir

February 16, 2022 at 14:31

beep
»
anotheralex
I thought I was already done w looking for the root of the problem .. now this.hmmm we shall see

February 16, 2022 at 14:32

beep
»
snowski654
Thank you :)

February 16, 2022 at 14:37

beep
»
snowski654
Also do you know what Incarnation Cross Right Angle Cross of The Sleeping Phoenix means?? It's common it seems for people to have this idk but in general would you know

February 16, 2022 at 15:00

snowski654
»
beep
The Right Angle Cross of the Sleeping Phoenix 2
20 (The Now) 34 (Power) 55 (Spirit) 59 (Sexuality)
The energy you carry is about being busy. It doesn´t matter what you are doing, you just know that being busy is what you need to be. There is a strong degree of individualism in this energy and from that you can derive strength or aloneness, joy or melancholy. You can be busy and be happy or be busy with your sadness. Finding the happiness is up to you.
https://loveyourhumandesign.com/inc…
Seems you have 3 emotion waves going on. When your down, your not likely wishing to be around others, no? Maybe take a rain check. Finding someone who connects your split definition will seem more right for you I´m sure.
The Emotional Waves of the Solar Plexus
In the Human Design system a defined Solar Plexus is powered by waves of energy that rise towards joy and happiness and fall towards sadness and despair. There are three types of waves and they each behave a bit differently. The truth is that whether we have an emotional wave or not we are all impacted by emotions as we interact with others. Here is a newer take on an old classic song Emotion. To understand how emotions flow, here is an overview of the three waves and a chart highlighting the connections called channels that they make to the other centers.
Tribal Wave
The Tribal Wave is the mildest of the three waves. The emotional feeling that is part of this wave flows up and down in a gentle way and most people may not even notice its flow. It can often work like a ratchet within family or community relationships. For example, someone in your group/family may do something that irritates you. The first several times you brush it off and ignore it. However over time it builds up an emotional charge until the wave cannot sustain it any longer and it snaps, coming into expression in the form of an outburst like "Stop doing that!'. It also might take the form of disconnection or distancing from the iritant person like a timeout. In a more severe cases it could result in a complete disassociation from the person or the group. This is a tribal energy and the connection demands that to be part of the tribe we live by tribal rules or we get out of that tribe.
Individual Wave
The Individual wave is the most dramatic wave of the three. This wave travels in big swings up toward joy and euphoria and big swings down to pain, saddness and despair. These swings are rhythmic and vary in length depending on the individual. An up and down cycle can range from daily to yearly with most falling somewhere in between. One of the struggles of this wave is at the bottom it can feel like it is never going to come back up. Too much mental focus on this can actually prolong or create a stuck pattern in the down cycle. It is important for someone with this wave to understand it will go up and down and if you are down the up side is on its way.
Collective Wave
The Collective wave is like an escalator. It rises and rises toward joy and happiness in a slow and steady way. But this energy is not sustainable and like a bubble it pops, falling abruptly down to sadness and sorrow. The bottom of this wave does not last long as the wave begins building again back toward joy. When the wave drops it can lead one to question what happened. In relationship it might be the question of "Did I say something wrong?". But in the case of this wave it is just energy that has run its course and needs to drop back to rebuild again.
https://loveyourhumandesign.com/the…


ZeinaZ
Hey,
Perhaps it´s transiting Saturn from Capricorn to Aquarius going over your Neptune, Uranus and Jupiter now in your 6th house. These energies will feel like needing change from what you have, especially by highlighting how you´re being limited.
You also have a natal Moon conjunct Pluto in the 4th house, both opposite your Sun and Asc. Your Moon also is sextile Uranus and Neptune, affected by transit Saturn for you to realize what you need to be aware of to be more comfortable and express who you are more fully.
Your Neptune is also conjunct transiting Venus and Mars, perhaps you´ll also notice what kind of relationships are real or not, and may wish to pursue and ones that are best for your well being.
Yes, that´s a challenging thing to go through, though all of it is to aid you in your growth. If we deal with issues as they come up rather than put them of then the next transit would be less challenging, because we integrated the energy. If we resist it, due to fears, then in the next transit the energy would be accumulated with more issues to deal with.



Moon calendar
Moon in

Libra
Show calendar
»
Seek users born on
Seek users by nickname